Premier Lai pledges support for president's cross-strait policies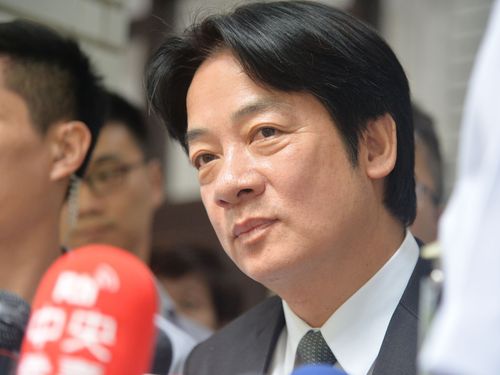 Taipei, Sept. 29 (CNA) Premier Lai Ching-te (賴清德) indicated Friday that there is a clear distinction between his personal views and the administration's policies on cross-Taiwan Strait relations, which he said he fully supports.
In a legislative interpellation session, Lai said that while his personal position on Taiwan independence remained unchanged, the Cabinet must follow the president's lead with regard to cross-strait affairs.
President Tsai Ing-wen (蔡英文) is committed to maintaining the status quo of peaceful development across the strait while defending Taiwan's autonomy and democracy, Lai said, stressing that he also adheres to that policy.
He was responding to follow-up questions to his comment in the Legislature earlier in the week that his status as a "pro-Taiwan independence politician" would remain unchanged, regardless of his office, and that it was not antithetical to his "pro-China, loving Taiwan" stance.
Since Lai made that remark Tuesday, local political commentators have been speculating on whether his personal stance on Taiwan independence would impinge on the administration's cross-strait policies now that he is premier.
However, Lai told legislators Friday that before Tsai appointed him as premier, she undoubtedly would have been aware of his views on Taiwan independence over his 20-year political career.
In his role as premier, Lai said, his stance must reflect that of the president, who is responsible for crafting cross-strait policy.
Meanwhile, on the question of Chang Kai-shek statues across Taiwan, Lai said he would not remove them from the Executive Yuan and that neither he nor the Ministry of National Defense (MND) had ordered their removal in any other part of the country.
Defense Minister Feng Shih-kuan (馮世寬) also confirmed that since he took office last year, he has not received any orders for Chang Kai-shek statues to be removed.
In 2015, when Lai was mayor of Tainan, he ordered the removal of Chang Kai-shek statues from 16 schools in the southern Taiwan city, saying that they had political implications and were very controversial.