Premier says his stance on Taiwan, China not contradictory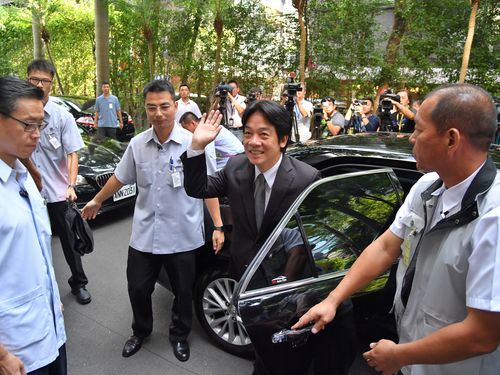 Taipei, Sept. 26 (CNA) Premier Lai Ching-te (賴清德) on Tuesday said his status as a "pro-Taiwan independence politician" will remain unchanged, no matter what position he assumes, and it is not antithetical to his "pro-China, loving Taiwan" stance.
The senior Democratic Progressive Party politician, who was mayor of Tainan before he was appointed premier earlier this month, has long been known as an advocate of Taiwan independence. His statement in June that he was "pro-China as much as he loves Taiwan" came as surprise to the Taiwan public.
The issue came to the forefront again Tuesday, when Lai gave his first report to the Legislature since taking office as premier.
During the interpellation session after Lai delivered his report, he told lawmakers he maintained the stance that the two sides of the Taiwan Strait are independent of each other, with Taiwan being an independent sovereign state carrying the designation the "Republic of China."
He said it is not contradictory to be "pro-independence" and "pro-China, loving Taiwan" at the same time.
The "pro-China, loving Taiwan" phrase means "showing goodwill and reaching out the hand of friendship to China, with Taiwan at the center," the premier said.
By doing so, Taiwan is hoping that the two sides can set aside their differences and promote cross-strait understanding, reconciliation and peace, through exchanges, he said.
In the face of common challenges such as typhoons, earthquakes and AIDS, Taipei and Beijing should work together to enhance the wellbeing of the people on both sides of the strait, Lai said.