MOF seeks to drastically reform tax code with new bill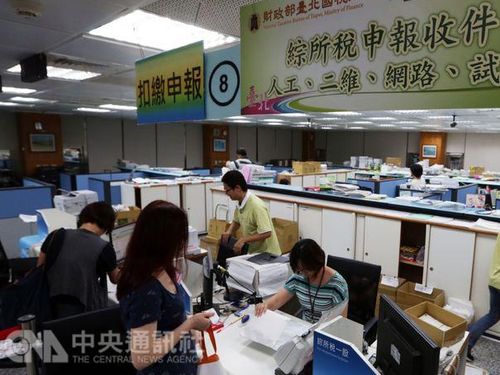 Taipei, Sept. 1 (CNA) The Ministry of Finance (MOF) is seeking to drastically change Taiwan's tax code in a draft bill it debuted on Friday.
Cabinet spokesman Hsu Kuo-yung (徐國勇) explained that the proposed reform reflects the administration's efforts to achieve tax fairness, reduce the wealth gap and stimulate investment.
The bill features changes to the current tax code, including the elimination of the imputation tax system, a reduction of the maximum wealth tax from 45 percent to 40 percent and an increase in three types of deductions.
The imputation tax system, which was ratified in 1998, awards investors who receive dividends from a company tax credits for taxes paid by the company.
In 2015, the system was revised, cutting the tax credits awarded to investors in half.
The three types of deductions to be increased are comprehensive income tax, salary tax and disability tax deductions.
The bill proposes to raise the deduction threshold for comprehensive income tax from NT$90,000 to NT$110,000, and the thresholds for both salary tax and disability tax from NT$128,000 to NT$180,000.
Should these increases go into effect, roughly 5.42 million people would benefit from the comprehensive income tax deduction, while 5.17 million people and 620,000 households would benefit from the salary tax and disability tax deductions, respectively.
Individuals can qualify for more than one of the deductions, enjoying a combined deduction on their taxes, as long as they meet the criteria set by the government for each deduction.
Minister of Finance Sheu Yu-jer (許虞哲) estimated that if the bill clears the legislative floor in the second half of this year, it will be implemented next year, allowing taxpayers to reap the benefits of the changes when filing their tax returns in 2019.