Government's diplomatic policies enjoys 70% approval rating : poll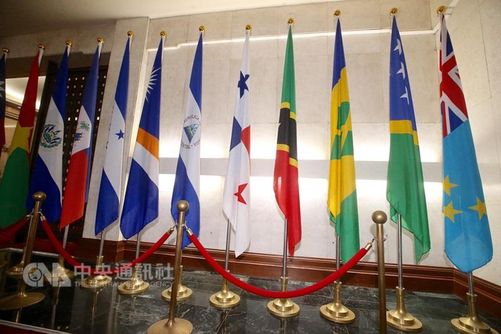 Taipei, Aug. 21 (CNA) A public opinion poll found an approval rating of more than 70 percent for two of the government's diplomatic initiatives: the "steadfast diplomacy" initiative and the New Southbound Policy.
The Ministry of Foreign Affairs (MOFA) released the results of the survey on Monday, which found overwhelming support for the way the government is handling diplomatic relations.
The survey, conducted from the 9-11 August by Trend Survey & Research Co., Ltd., took into account the opinions of 1,134 individuals, representing all 22 of Taiwan's administrative divisions, with 44 people respondents under 20 years of age and 1,090 over 20.
According to the poll, 70 percent of respondents approved of the government's "steadfast diplomacy" initiative, with 85 percent of those surveyed expressing approval for the country's new approach to diplomacy in which Taiwan will aid countries that reciprocally benefit the national interest.
In addition, 85 percent of respondents supported the use of limited government resources to better aid the country's embassies abroad, while 76 percent supported visits by high-ranking officials to countries with which Taiwan has diplomatic ties.
These attitudes also reflect opposition to checkbook diplomacy. According to the results, 72 percent of respondents agreed that Taiwan should not seek to buy diplomatic favors.
Asked about the New Southbound Policy, 80 percent were in favor, an increase from the 71 percent support seen in last year's survey.
Furthermore, nearly 72 percent of respondents were in favor of MOFA's decision to loosen visa regulations for visitors from Southeast and South Asian countries. Overall, MOFA sees these figures as indicating greater public awareness of the New Southbound Policy.
In another attempt to reach out to the public, the ministry established an official Facebook fan page on July 21, which was lauded as a good step by 83.6 percent of those surveyed, despite only 10.7 percent being aware of the page, which currently has nearly 5,000 likes.