Foreign minister still optimistic about Taiwan's ICAO bid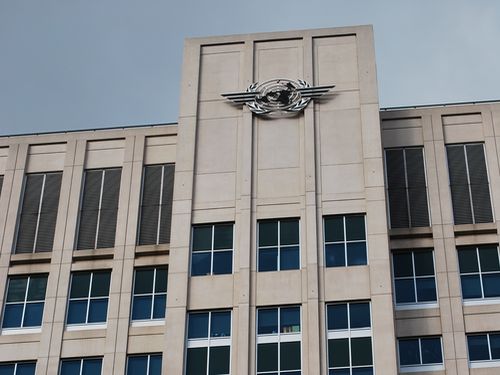 Taipei, Sept. 13 (CNA) Foreign Minister David Lee (李大維) said Tuesday that he is optimistic about Taiwan's participation in this year's assembly of the International Civil Aviation Organization (ICAO), despite the fact that Taiwan has so far not received an invitation to the meeting scheduled to kick off later this month.
The United States has been helping with Taiwan's ICAO bid, Lee said in response to a lawmaker's questions during a legislative floor session on the possibility of Taiwan's participation in the ICAO and the International Criminal Police Organization (Interpol).
The minister expressed optimism over Taiwan's bid to participate in the ICAO, a U.N. specialized agency. The session of the ICAO's 39th assembly is set to take place Sept. 27-Oct. 7 at the ICAO's headquarters in Montreal, Canada.
Lee's remarks came one day after the Foreign Ministry said that it has not received an invitation letter from the ICAO secretariat to attend this year's ICAO Assembly.
On the Interpol bid, Lee said during the legislative session that he was not confident about Taiwan's participation in the organization's general assembly, slated to take place in November.
The ICAO Assembly is that organization's sovereign body and meets once every three years to establish worldwide aviation policies for the following three years.
The ICAO has 191 members, including China.
In September 2013, then-CAA Director-General Shen Chi (沈啟) attended the meeting of the ICAO's 38th assembly as a special guest of then-ICAO Council President Roberto Kobeh Gonzalez, under the designation Chinese Taipei -- the name Taiwan often has to use when taking part in international events.
Before Shen's participation in 2013, the last time Taiwan attended an ICAO general assembly was in 1971, when it participated under the name Republic of China, just months before it lost its seat at the United Nations to Beijing.
Cross-Taiwan Strait relations have cooled since President Tsai Ing-wen (蔡英文) took office May 20, due mainly to China's insistence that the "1992 consensus" remain the political foundation for the development of cross-strait exchanges, and the Tsai administration's reluctance to accept that.
The 1992 consensus refers to a tacit agreement reached between Taipei and Beijing in 1992 there is only one China, with each side free to interpret what that means.
Amid concerns that China will suppress Taiwan's ICAO participation this year, Taipei has urged to Beijing to show goodwill on Taiwan's ICAO bid, stressing that Taiwan's participation will contribute to global flight safety.
In response to questions on the development of cross-strait relations during Tuesday's legislative session, Premier Lin Chuan (林全) said that Taiwan will not take any provocative action, but will instead make efforts to improve relations across the strait and seek more support from the international community.
(By Justin Su and Elaine Hou)ENDITEM/J