Taiwan looking to deepen ties with new Philippine government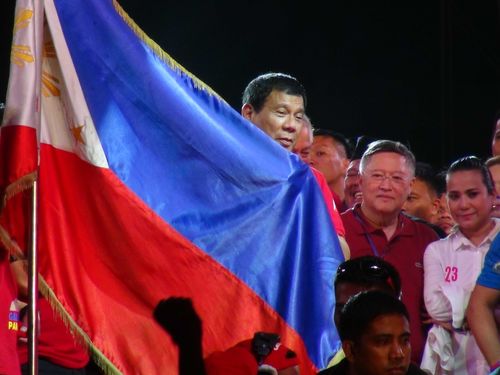 Taipei, May 10 (CNA) Taiwan looks forward to working with the new government of the Philippines to deepen relations between the two countries based on the existing foundation, the Ministry of Foreign Affairs said Tuesday, as Rodrigo Duterte appeared to have won the Philippines' presidential election.
Unofficial tallies had given Duterte, mayor of Davao, a big lead in the May 9 election. As the counting continued, the tough-talking mayor had garnered 38.6 percent of the votes, nearly 16 percentage points ahead of the next candidate in the five-person race.
The ministry said that Taiwan and the Philippines are geographically close to each other and maintain close exchanges in trade, investment and tourism.
Taiwan "hopes to work with the new government to continue cooperation and deepen bilateral relations, based on the existing foundation," the ministry said.
Taiwan will send a congratulatory message to the Philippine president-elect and vice president-elect after the official election results are announced, the ministry added.
According to the Philippines' Commission on Elections, the official results are expected to be announced within a week of the elections.
In January, Duterte paid a three-day visit to Taiwan, which the 71-year-old politician said was aimed at gaining a better understanding of Taiwan's political, economic, social and infrastructure development. He also visited Taiwan in 2012 to promote police exchanges between his city and Taiwan.
Duterte is seen as very friendly toward Taiwanese businessmen in Davao City, the businessmen there said.
During his presidential campaign, he listed fighting crime and improving education and health care as his top policies if elected.
(By Elaine Hou and Emerson Lim)ENDITEM/J