Kaohsiung mayor has no comment amid premiership speculation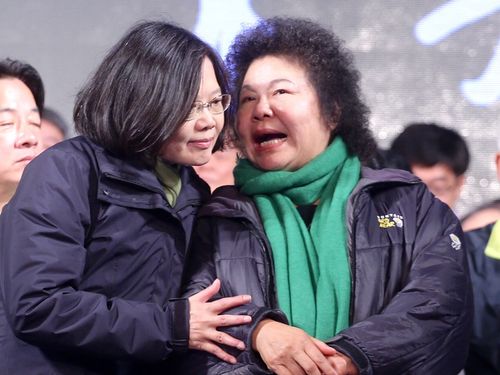 Kaohsiung, Jan. 17 (CNA) Kaohsiung Mayor Chen Chu (陳菊) would not comment on Sunday questions about the possibility of her forming the Cabinet under the new Democratic Progressive Party government.
The popular mayor, who headed Tsai Ying-wen's campaign headquarters, has been widely tipped as one of the likely candidates for the premiership.
"I want to play the role of promoting the transformation of Kaohsiung, I have a responsibility toward Kaohsiung," said the mayor, who is in her third term.
Another name cited as a possible future premier is Lin Chuan (林全), a former finance minister and currently executive director of a DPP think tank, the Thinking Taiwan Foundation (小英基金會).
Lin, the author of many of Tsai's policies, said before Saturday's election that the campaign team would not necessarily be the same as the ruling team and he indicated he had no intention of serving in the Cabinet.
But party sources said Lin, with his academic background, administrative experience and good political judgment, is a valued aide and would have a tough time turning down Tsai if she asked him to form a Cabinet.