DPP has no objection to normalization of cross-strait meetings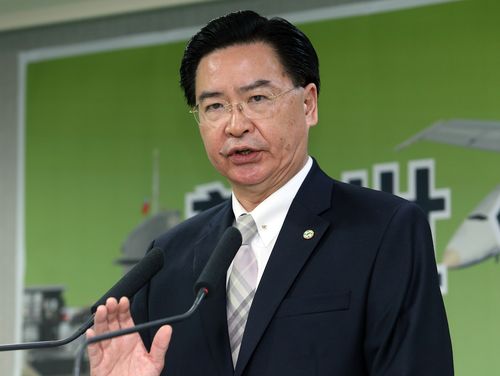 Taipei, Nov. 5 (CNA) The opposition Democratic Progressive Party (DPP) has no objection to normalizing meetings between the leaders of the two sides of the Taiwan Strait, but the process must be transparent, DPP Secretary-General Joseph Wu (吳釗燮) said Thursday in a radio interview.
Wu said that the DPP will not initiate any protest, either taking to the streets or organizing a protest group at the venue of the Nov. 7 meeting between President Ma Ying-jeou and Chinese President Xi Jinping in Singapore. Instead, he said, the party will closely monitor the situation from Taiwan.
Wu disclosed that the DPP was in shock upon learning about the imminent meeting because there was no clue at all, and in a message to her Line group members, DPP Chairwoman and presidential candidate Tsai Ing-wen (蔡英文) described the abrupt announcement about the meeting as a "raid."
While Presidential Office Secretary-General Tseng Yung-chuan (曾永權) offered the following morning to visit the DPP headquarters to give a briefing about the forthcoming meeting, Wu said that he rejected Tseng's visit because of a previously scheduled appointment.
Besides, he suggested, Tseng was only trying to show courtesy, which would do nothing to change the DPP's distrust and suspicion of the arrangements, which were conducted in a clandestine manner.
"The DPP will not object to anything that benefits Taiwan, but the legitimacy must not be ignored," Wu said, adding that when arranging the Ma-Xi meeting, the president should have informed party leaders and the legislature.
(By H.H. Lu and Lillian Lin)ENDITEM/J