Central player in Lafayette scandal confirmed dead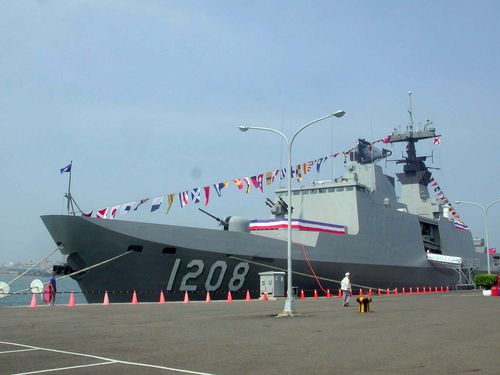 Taipei, Feb. 11 (CNA) Taiwan's Ministry of Foreign Affairs on Wednesday confirmed the death of Andrew Wang (汪傳浦), a Taiwanese arms broker at the center of a corruption scandal involving the country's procurement of Lafayette-class frigates from France in 1991.
Citing information provided by Taiwan's representative office in Britain, the ministry said Wang died in London on Jan. 20. He was 86.
News of Wang's death surfaced last week, but it had not been officially confirmed until Tuesday in Britain.
Wang has been on Taiwan's most wanted list for many years in connection with a corruption and bribery case that stemmed from Taiwan's procurement in 1991 of six Lafayette-class frigates from a company in France.
[From the website of the Criminal Investigation Bureau]
He fled Taiwan in 1993, shortly after the suspicious death of Navy officer Yin Ching-feng in which some believe Wang played a role.
Yin is thought to have been murdered because he was ready to blow the whistle on those who took kickbacks in the frigate deal.
The Taipei Prosecutor's Office has said previously that it would drop its case against Wang if is confirmed dead.
(By Flor Wang)enditem/ls
Related:●Feb. 11: Taiwan to continue to pursue arms broker's illicit gains