DPP hopes to phase out nuclear power by 2025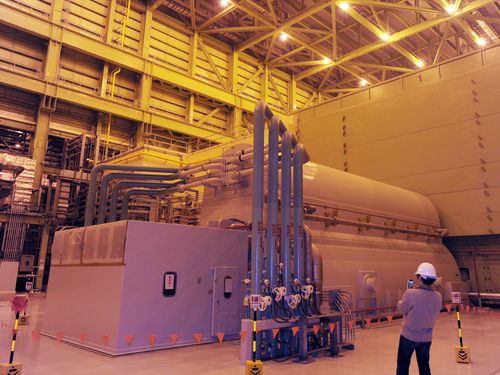 Taipei, Jan. 23 (CNA) Democratic Progressive Party (DPP) Chairwoman Tsai Ing-wen (蔡英文) said Friday her party is aiming to phase out nuclear power in Taiwan by 2025.
Speaking at an energy conference held by the Taiwan Environmental Protection Union, Tsai said the DPP will try to achieve the goal by increasing the percentage of renewable energy from 4 percent at present to 20 percent in 10 years.
Although sunlight is ample in sub-tropical Taiwan and the country also exports a large quantity of photovoltaic equipments, there has been a lack of progress in Taiwan in the development of solar power generation, she said.
Tsai said the DPP is planning to propose an amendment to the Electricity Act to break the state's energy monopoly and to make the country's electric power industry more efficient.
As of 2012, Taiwan's six nuclear reactors in operation provided 18.4 percent of the country's overall power generation while renewable energy accounted for 2.6 percent, according to state-run utility Taiwan Power Company.
(By Chang Min-hsuan and Y.F. Low)ENDITEM/ls