Nanjing massacre of 1937: Taiwan urges nations to learn from history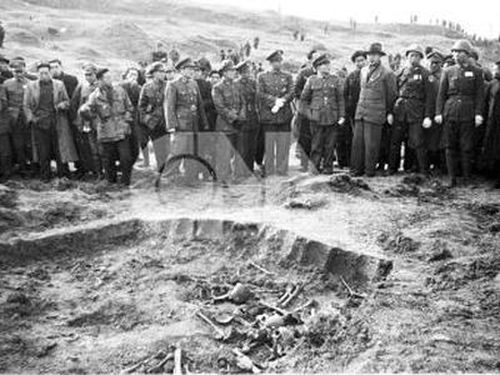 Taipei, Dec. 13 (CNA) History cannot be forgotten, and countries should learn from history and make efforts to promote peace in the region, a Taiwanese official said Saturday, the 77th anniversary of the start of the Nanjing Massacre committed by Japanese troops in China during the Second Sino-Japanese War (1937-1945).
Ministry of Foreign Affairs spokeswoman Anna Kao said the massacre was a historical tragedy, when asked about the issue.
In reiterating the Republic of China's stance, Kao said that history cannot be forgotten, and she called on the countries involved to learn from history to avoid recurrence of such tragedies. She also urged countries in the region to develop friendly relations and work together to promote peace and stability in the region.
On Dec. 13, 1937, Japanese troops broke through Nanjing's defenses and entered the then-capital of the ROC. They occupied the city for more than a month.
It was during that time that Japanese troops carried out the atrocity, butchering hundreds of thousands of Chinese soldiers and civilians in Nanjing, an incident some historians describe as the Rape of Nanjing.
[The remembrance ceremony in Nanjing Saturday . Photo of China News Service Dec. 13, 2014]
In China on Saturday, President Xi Jinping and other Chinese officials attended a remembrance ceremony at a memorial hall in Nanjing for the massacre victims, in a gesture aimed at promoting peace, according to China's state media, Xinhua News Agency.
The Chinese and Japanese people should live in friendship and make joint efforts to contribute to the peace of humanity, he was quoted as saying by Xinhua.
"We should not bear hatred against an entire nation just because a small minority of militarists launched aggressive wars. The responsibilities for war crimes lie with a few militarists, but not the people. However, we cannot at any time forget the severe crimes committed by aggressors," Xi said.
(By Tang Pei-chun and Elaine Hou)ENDITEM/J