Independents have strong showing in township elections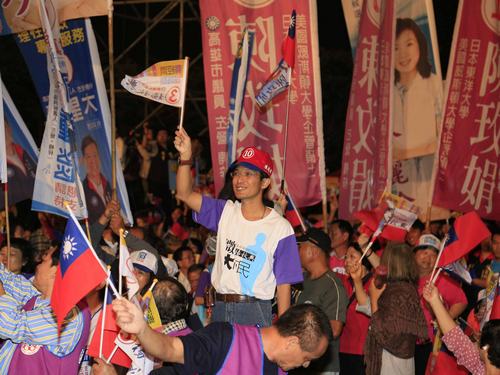 (Click HERE for our special election site)
Taipei, Nov. 29 (CNA) While Taiwan's magistrate and mayoral elections were dominated on Saturday by the country's two major parties, the Kuomintang and the Democratic Progressive Party, unaffiliated candidates had a big say in the races for township chiefs.
Of the 204 races for chiefs of rural and urban townships and special municipality districts, 68 were won by independents or candidates not nominated by any party, compared with 80 winners from the KMT and 54 winners from the DPP.
In terms of total votes won in those races, the unaffiliated candidates garnered 34.24 percent of all ballots cast, compared with 33.71 percent for the KMT and 31.72 percent for the DPP.
In the elections for township councilors, independent and non-party-nominated candidates won 1,402 seats of the 2,146 up for grabs and 64.45 percent of the ballots cast in those races, while the KMT got 536 seats and 22.54 percent of the votes, and the DPP won 194 seats and 12.66 percent of the votes.
Unaffiliated candidates were particularly dominant in elections for village and ward chiefs. They snapped up 5,648 out of the 7,849 seats up for grab with 69.39 percent of the total vote, against 1,794 for the KMT (23.83 percent) and 390 (6.55 percent) for the DPP.
(By Maubo Chang; click here for a list of results of this year's local elections)ENDITEM/ls