Wei Ming-ku elected magistrate in Changhua (update)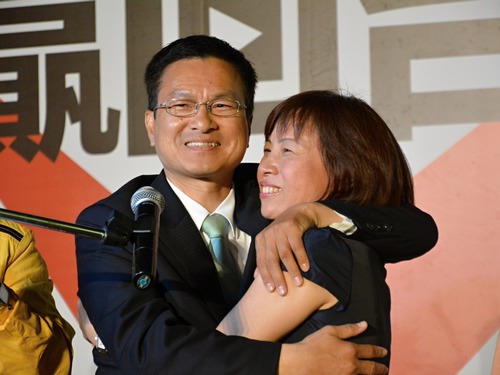 (Click HERE for our special election site)
Taipei, Nov. 29 (CNA) Wei Ming-ku of the Democratic Progressive Party won the race for magistrate of Changhua County Saturday, benefiting from a convergence of factors that turned what was thought to be a tight race into a decisive victory.
In the four-candidate race, Wei took 54 percent of the votes to just under 40 percent for his KMT rival Lin Tsang-min, in part because of his move to give up his legislative seat just days before the election.
The move showed he was determined to win the race, which pushed his supporters to get out to vote for him.
He was also helped by widespread discontent with the central government led by the KMT, which gave a boost to DPP candidates around the country.
Lin himself was fighting a uphill battle because he lacked the full support of the incumbent KMT magistrate, Cho Po-yuan, who kept his distance from Lin's campaign events.
Wei's win ends the KMT's eight-year run as the party in power in Changhua County.
(By Maubo Chang; click here for a list of results of this year's local elections)ENDITEM/ls