DPP's Lai Ching-te declares victory in re-election as Tainan mayor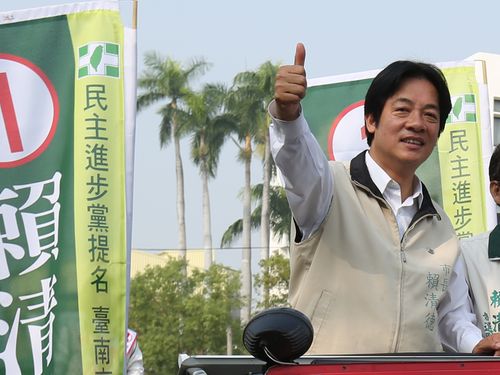 (Click HERE for our special election site)
Taipei, Nov. 29 (CNA) Incumbent Tainan Mayor Lai Ching-te reported victory in his re-election bid Saturday, winning a second four-year term in the southern municipality that has long been the stronghold of the opposition Democratic Progressive Party (DPP).
Lai beat Kuomintang (KMT) candidate Huang Hsiu-shuang, president of National University of Tainan and a political newcomer, in the city of over 1.88 million.
In his victory speech, Lai said the win is Tainan residents' recognition of his and his team's work in the past four years.
Tainan has been firmly held by the DPP since 1997, and voters traditionally favor candidates from that party in local and national elections. All five legislative seats for the city in the 2012 election went to DPP candidates.
Lai, 55, worked as a medical doctor in Tainan before entering politics in 1996, when he was elected as a member of the now defunct National Assembly.
He won a seat in the Legislative Yuan in 1998 and served four terms before throwing his hat in the race to become the first mayor of the newly merged Tainan City and Tainan County that formed a special municipality in 2010.
Related:●Nov. 29: No plan to run for president in 2016: Tainan Mayor Lai