Premier no longer wants to become head of state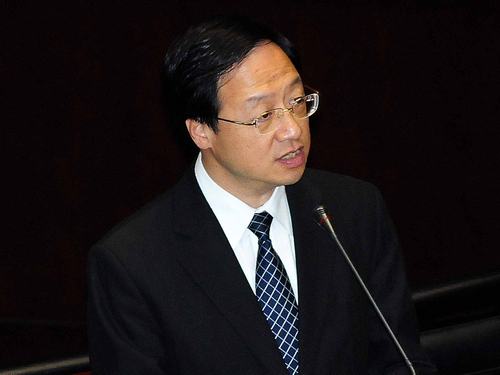 Taipei, April 2 (CNA) Premier Jiang Yi-huah said Tuesday that he has not thought about becoming president of the country since he graduated from university, although he once harbored the ambition in his early teens.
There are many things that are more important and more interesting than being president of a nation, he said.
Answering questions at the Legislative Yuan, Jiang said that up to now, he has not changed his mind since college, even though he had some thoughts as a child "that have become fun memories."
Jiang was referring to a revelation in recent weeks that as a 13-year-old, he had hoped to become president of the Republic of China when he grew up.
One thing that he has not changed his mind about, however, is his hope of serving the people and the country, Jiang added.
Jiang, 52, was a professor of political science at National Taiwan University before joining the Cabinet in May 2008, in which he served as head of the Research, Development and Evaluation Commission, interior minister and vice premier.
He has proved to be a strong advocate of President Ma Ying-jeou's policies and was appointed premier by Ma on Feb. 18 this year.
(By Wang Jin-yi and Jay Chen)ENDITEM/J