PHOTO ESSAYS
/
Gay couples celebrate first same-sex marriage registration day
A gay couple walks across a rainbow banner, recorded by family members, friends and the media.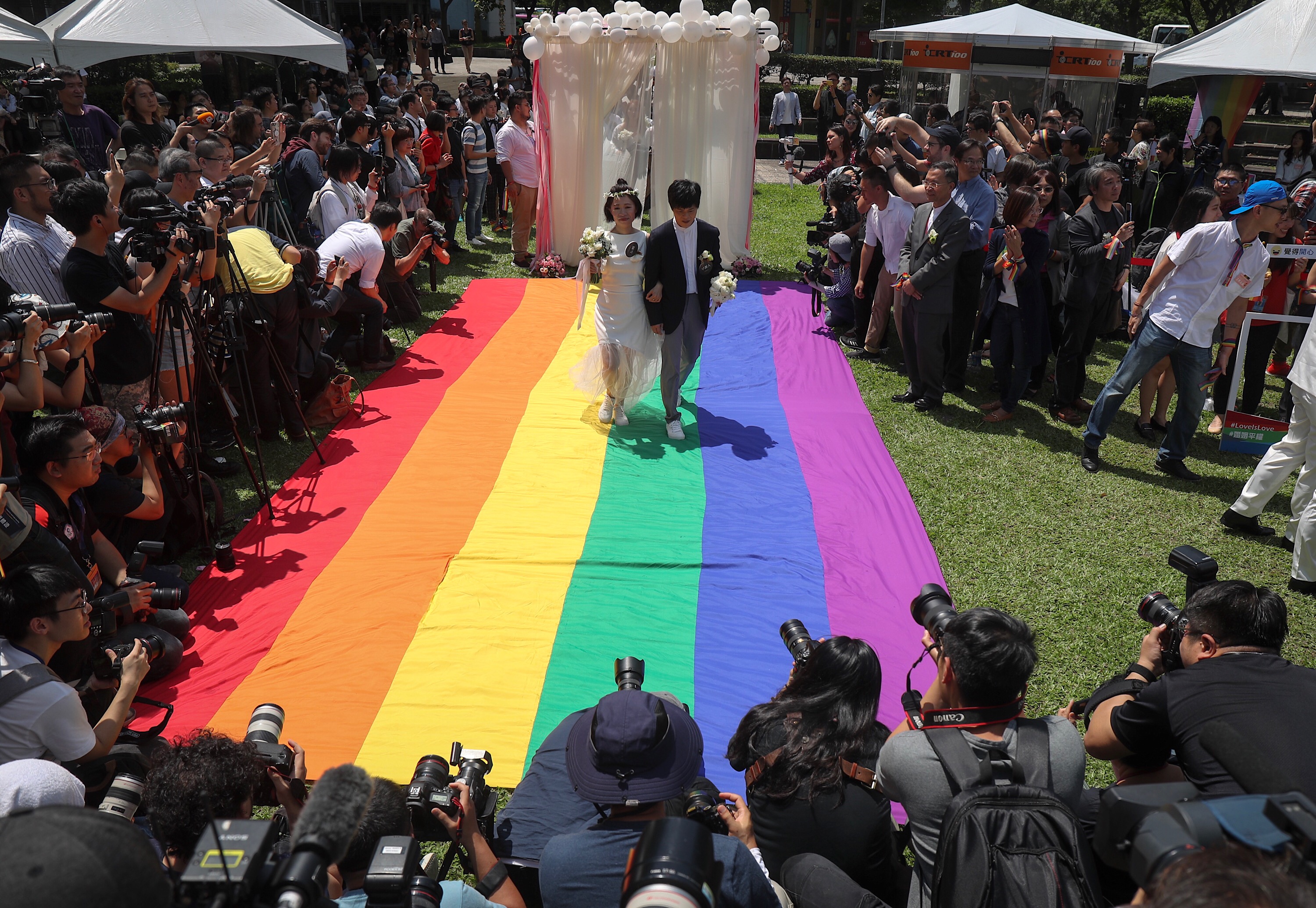 Same-sex newlyweds enter a wedding party venue floored with a rainbow banner Friday in Taipei's Xinyi District. The Equal Love Taiwan group organized the outdoor celebration of the first day of same-sex marriage registration, attracting a large media presence.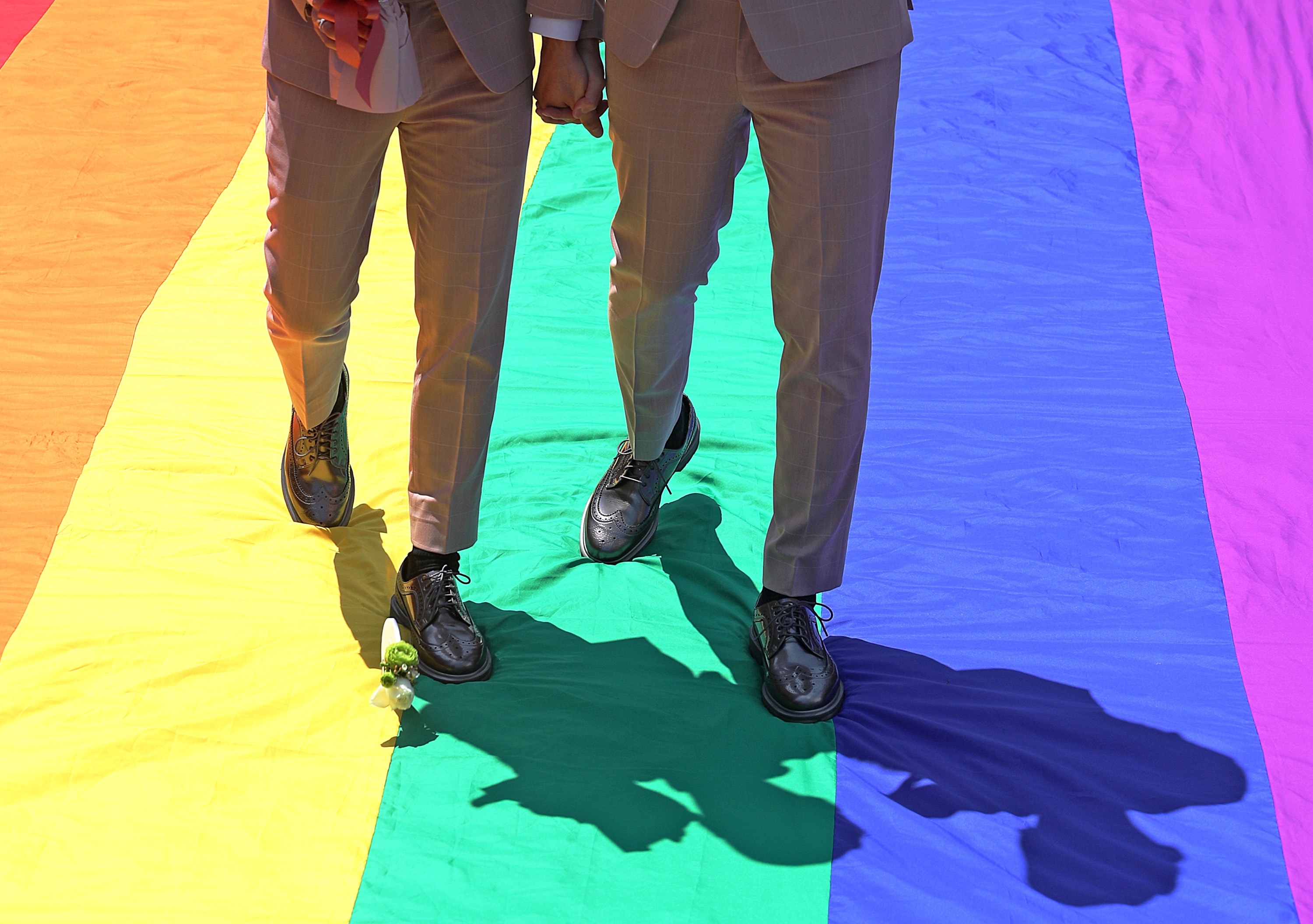 Couples holding hands walk across the rainbow banner toward happiness on the first day of registration of same-sex marriages.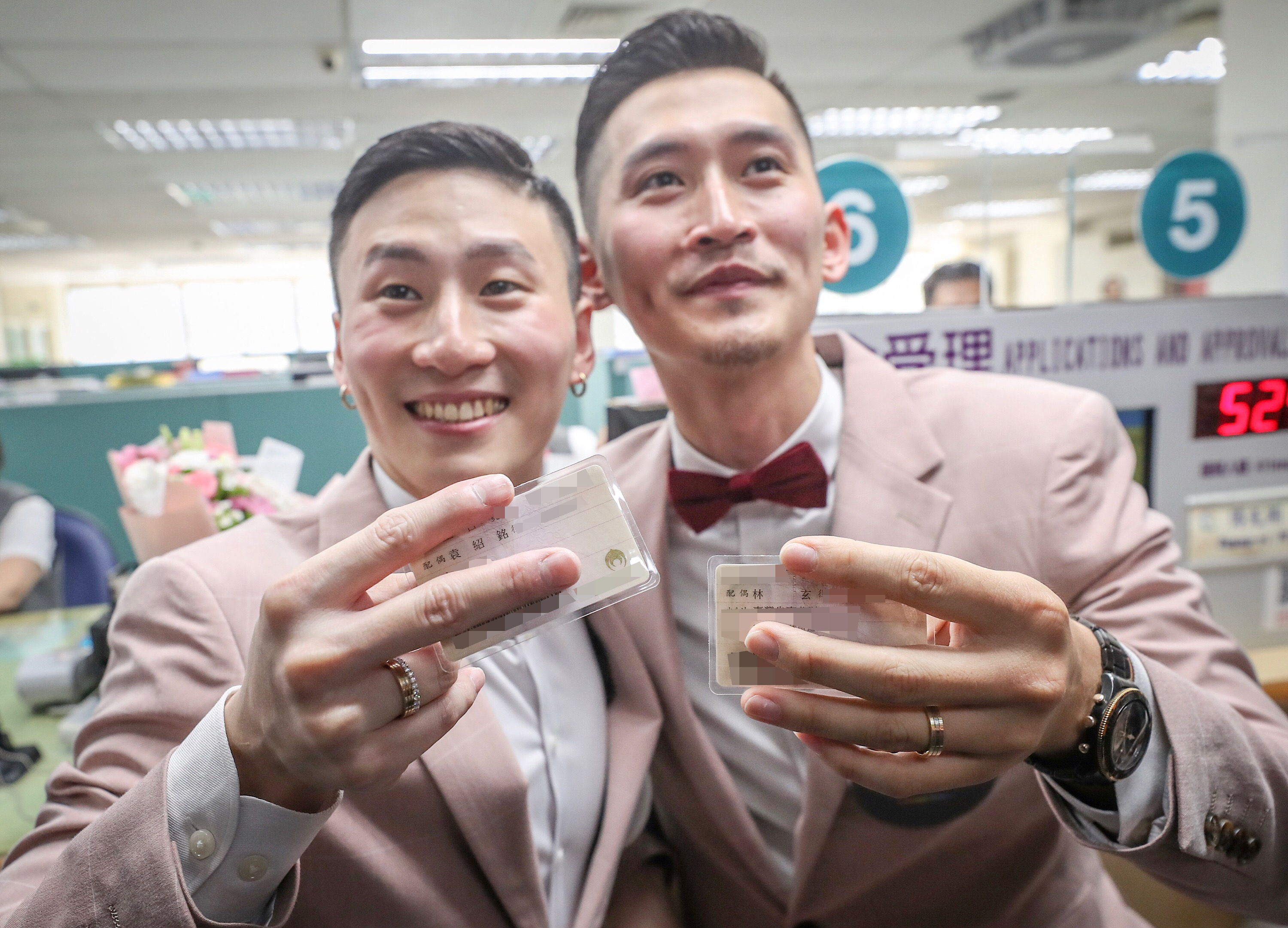 Gay partners Shane (小銘, right) and Marc (小玄) show their names on the spouse section of their ID cards. They registered their marriage at the Taipei City Xinyi District Household Registration Office Friday, the first day that same-sex marriage became legal in Taiwan.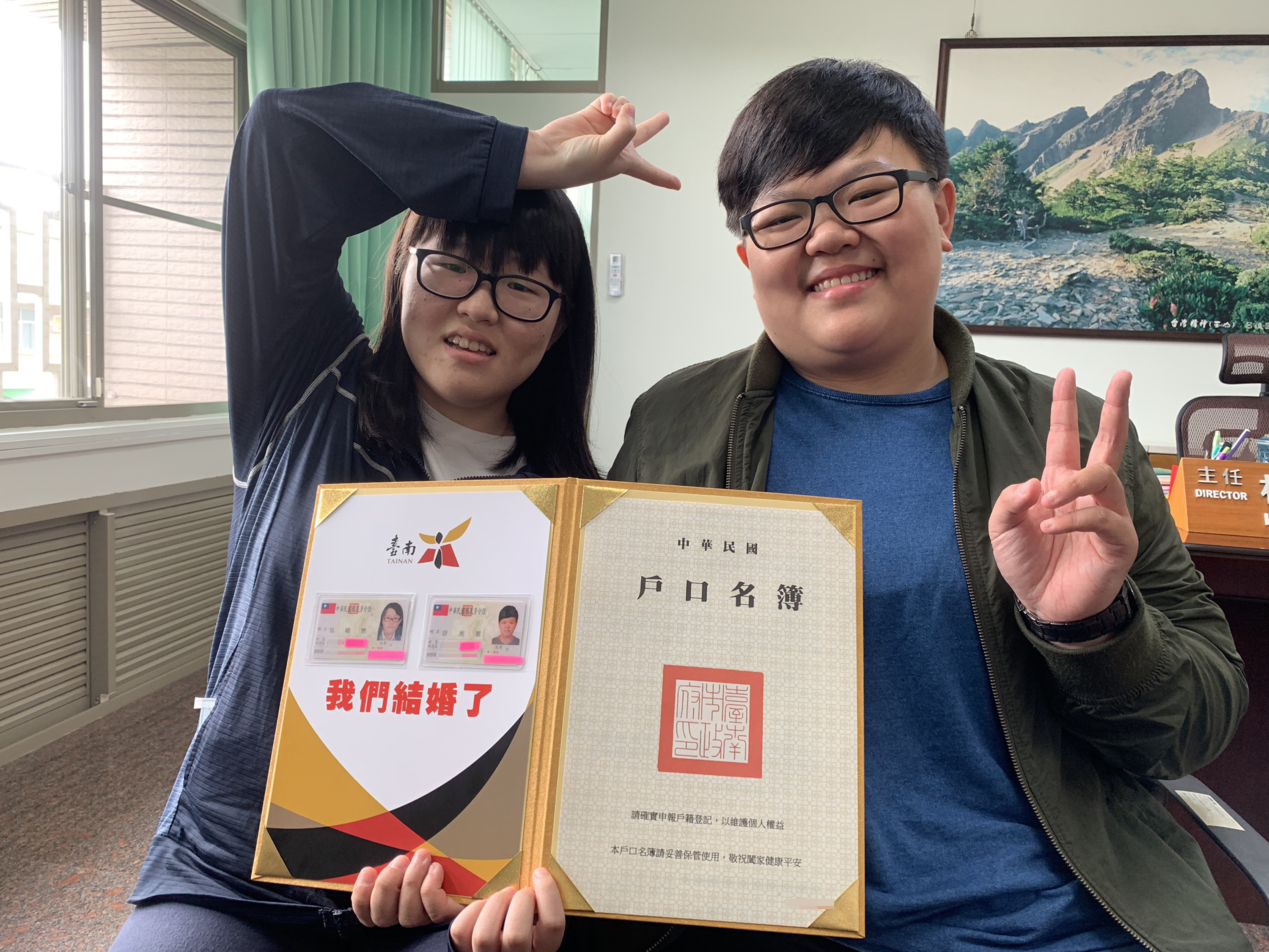 Same-sex partner Wu Wei-le (吳暐樂, left) and Yen Hsiang-chen (岩湘蓁) make victory gestures as they display their household registration in Tainan. They were the first couple to complete same-sex marriage registration in the southern city.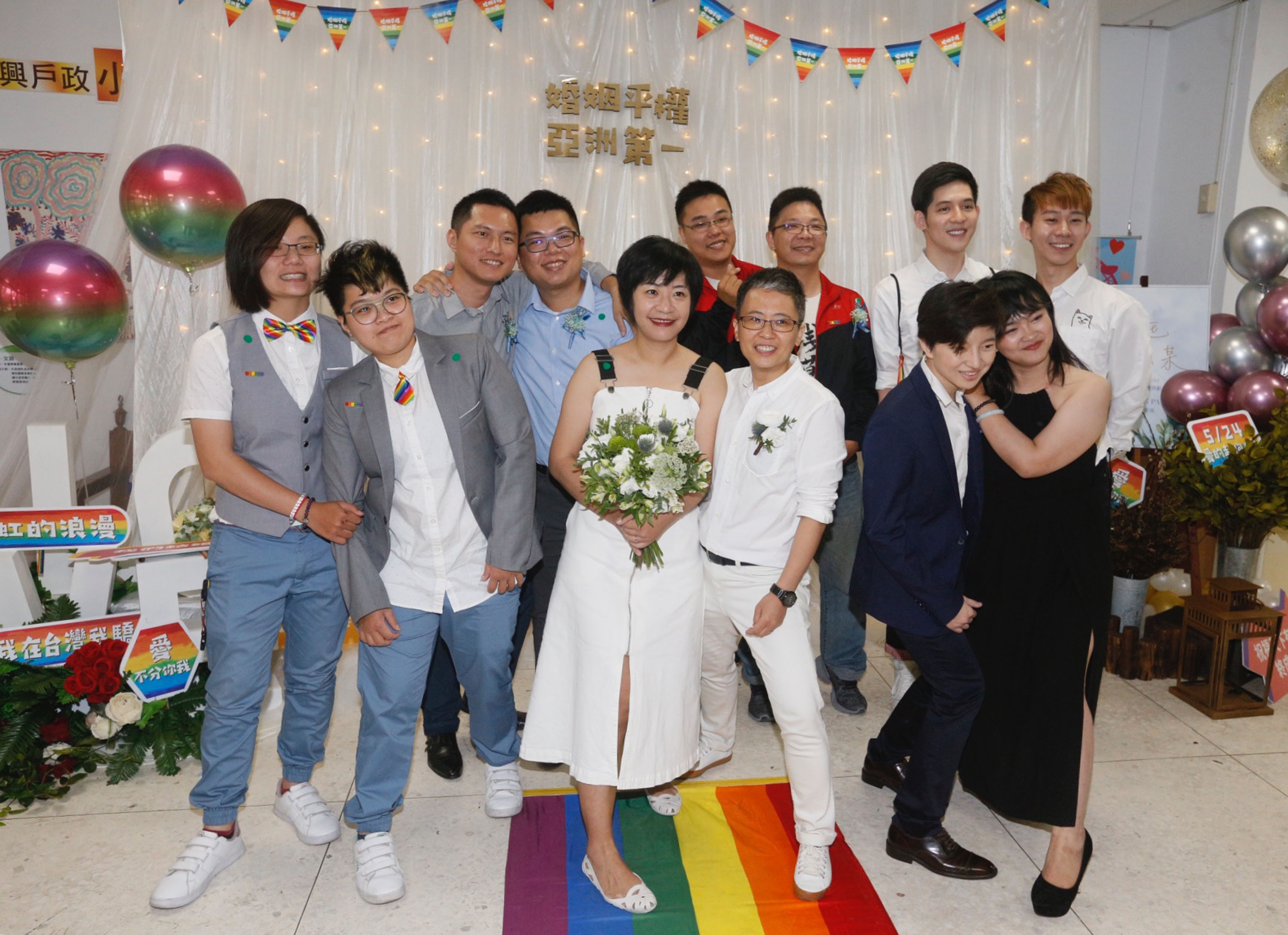 Same-sex couples take a group photo together to celebrate their marriage registrations in Kaohsiung.
(By CNA intern Xie An-ran)
Enditem/J
View All