PHOTO ESSAYS
/
120th Philippine independence celebration in Taiwan
Filipinos in Taiwan celebrated Philippine independence with style at an event that also marked Migrant Workers Day at the New Taipei Metropolitan Park June 10. The event saw various Filipino groups and organizations from around the country gather to showcase their culture and talent.
The event marked the celebrations for the 120th anniversary of Philippine independence as on June 12, 1898 Filipino forces proclaimed Philippine independence after liberating towns south of Manila from Spanish colonists.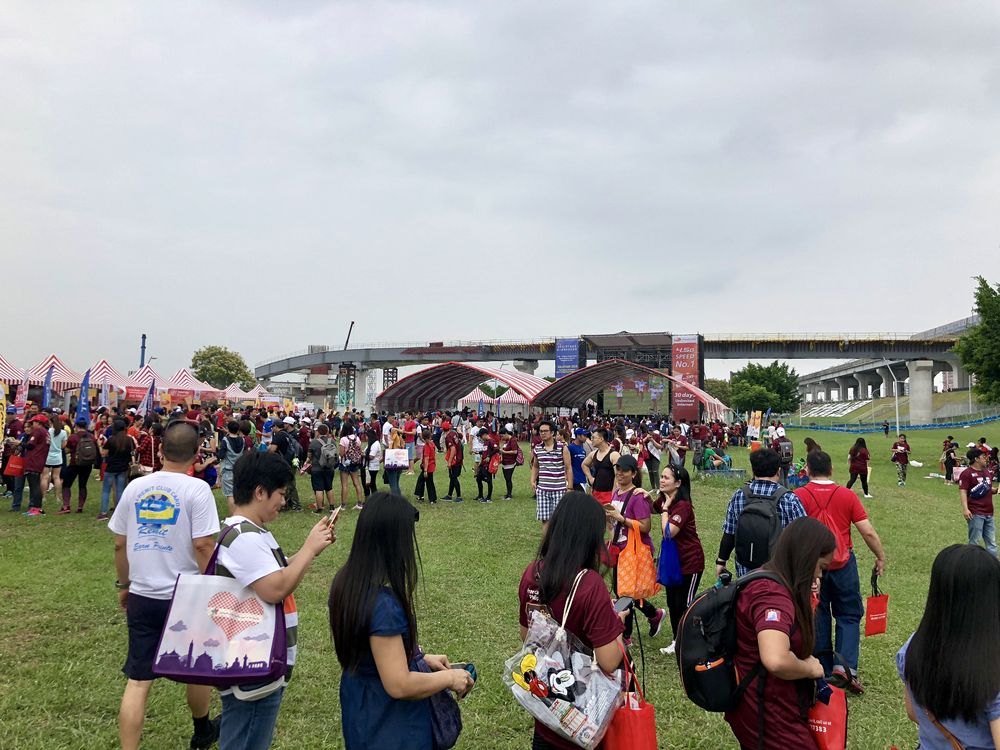 The event, held in an area of the park close to the Taoyuan Metro's A2 Sanchong Station, was packed not only with members of Taiwan's Filipino community but also Taiwanese nationals showing their appreciation for the many contributions of overseas Filipino workers (OFWs) in Taiwan.
New Taipei Mayor Eric Chu (朱立倫) delivered a speech in English to members of the Filipino community at the event. "You (OWFs) are the helpers, you are the contributors to our country. So it is our obligation to take care of all of you. It's our job (to help you) enjoy your Independence Day, your Migrant Workers Day today," Chu said.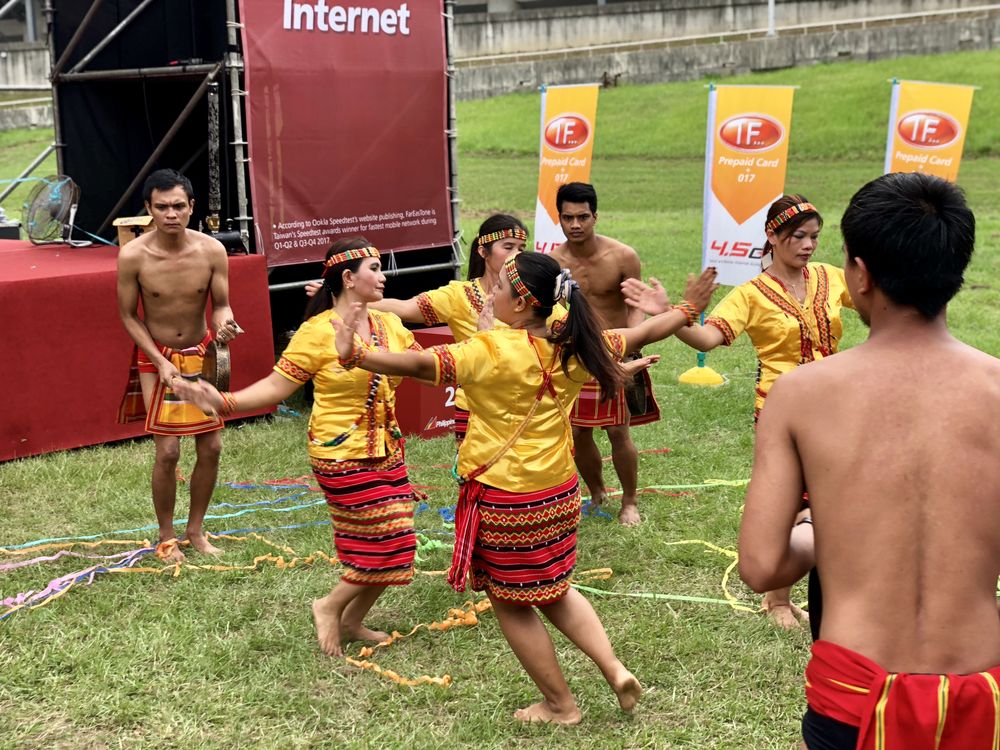 Members of the Cordillera Organization in Taiwan perform a traditional Philippine dance on the grass at the event.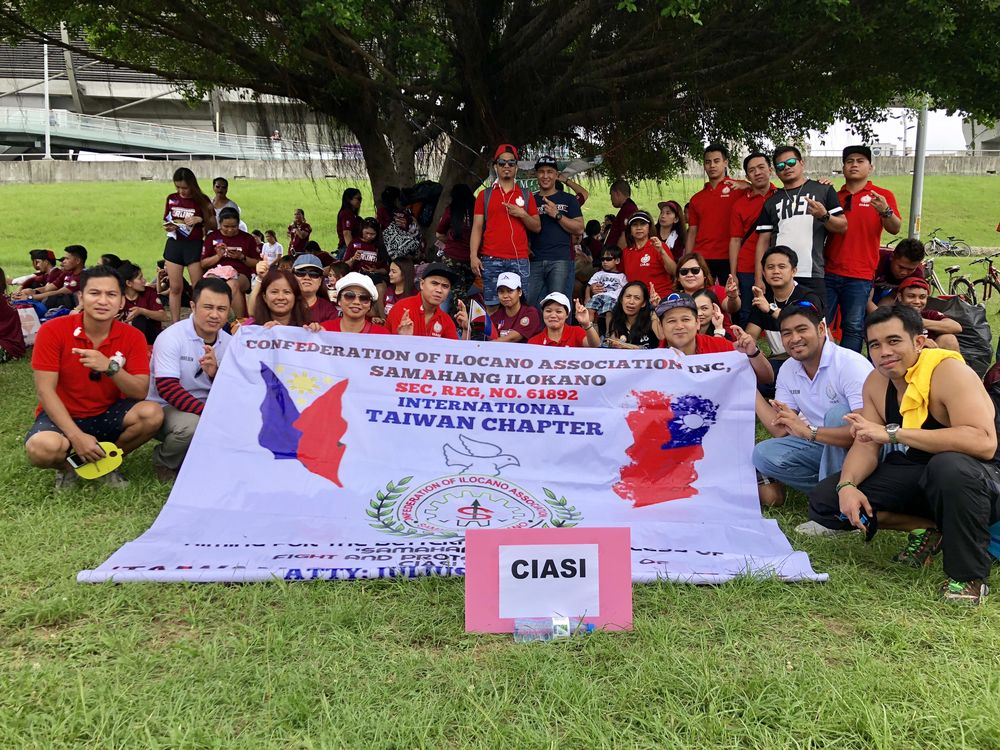 The Confederation of Ilocano Association, Inc., Samahang Ilokano (CIASI) Taiwan National Chairman Rheden Delumen (front, second left) poses with CIASI members. CIASI, an organization set up to help society and especially children and students, has 320 chapters with over 700,000 members worldwide.
Mario Subeldia (eighth right), artist and organizer of the Arts and Fashion A Charity Event (AFACE) shows his designs at the event. AFACE is a charity project composed of Taiwan's OFWs.
Teresa Aposaga (left), Rachel Ollegue (center) and Jane Maravilla (right) display festive costumes. Earlier this year, the three participated in the Bb. Nayong Pilipino sa Taiwan 2018, an annual pageant open to female OFWs residing in Taiwan.
Filipino hip hop group Brown 101 rappers J-Myn (left), Joey Write (center) and JMT (right) perform. Brown 101 formed in January 2017 and is a collective of hip hop musicians in Taiwan consisting of DJs, rappers and producers from Taipei, Zhongli, Taoyuan, Taichung and Tainan.
Filipina actress and screenwriter Bela Padilla (front, left) and Filipino actor and comedian Negi (front, right) pose together for a group photo with the audience at the event. Their show was the highlight of the event, entertaining the thousands of people who attended the celebration.
View All