Taipei Fringe Festival to include 135 artists, performing groups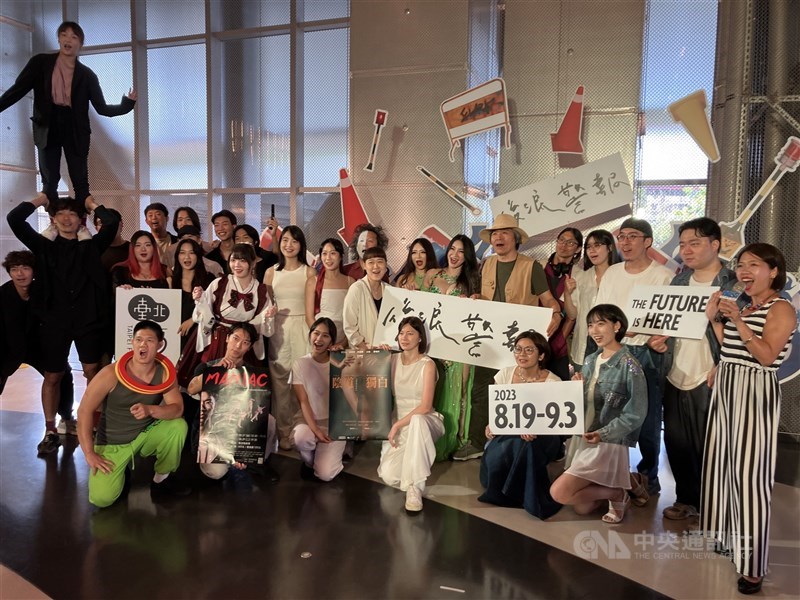 Taipei, July 12 (CNA) The 2023 Taipei Fringe Festival will feature 590 shows by 135 artists and performing groups over 16 days, the Taipei Performing Arts Center (TPAC) said Wednesday.
This year's event, which will run from Aug. 19 to Sept. 3, will include familiar formats such as theater, dance, and music, and also circus, a first for the festival, TPAC, which is organizing the festival, said in a statement.
The shows will take place at 31 venues across Taipei, including at the Kishu An -- a historic building that dates back to Taiwan's Japanese colonial era -- and in a restored train carriage at Xinbeitou Historic Station, which is a former train station turned museum, TPAC Director Austin Wang (王孟超) said at a news conference in Taipei.
A buzzword going around the post-pandemic performing arts circles is "experience," as artists recognize that more and more spectators worldwide are no longer satisfied by performances in normal settings, and so the 31 "non-conventional" venues selected for this year's festival were selected to give visitors just that little bit extra, Wang said.
The festival is pledging to stay true to the spirit of fringe festivals, and will not screen shows in advance, nor will it impose any limitations on the performances' genres, Wang added.
Tickets are available to buy on Opentix.
Along with the ticketed performances, there will also be an "Online Stage," which will stream 10 programs for free for people to watch on certain dates.
In addition, a "Fringe Replay" special event will re-show three award-winning performances from last year on Aug. 10-13.
The complete list of this year's programs and summaries can be found here. (https://www.tpac-taipei.org/en/program)