New Taipei touts giant lanterns for 2023 Pingxi Sky Lantern Festival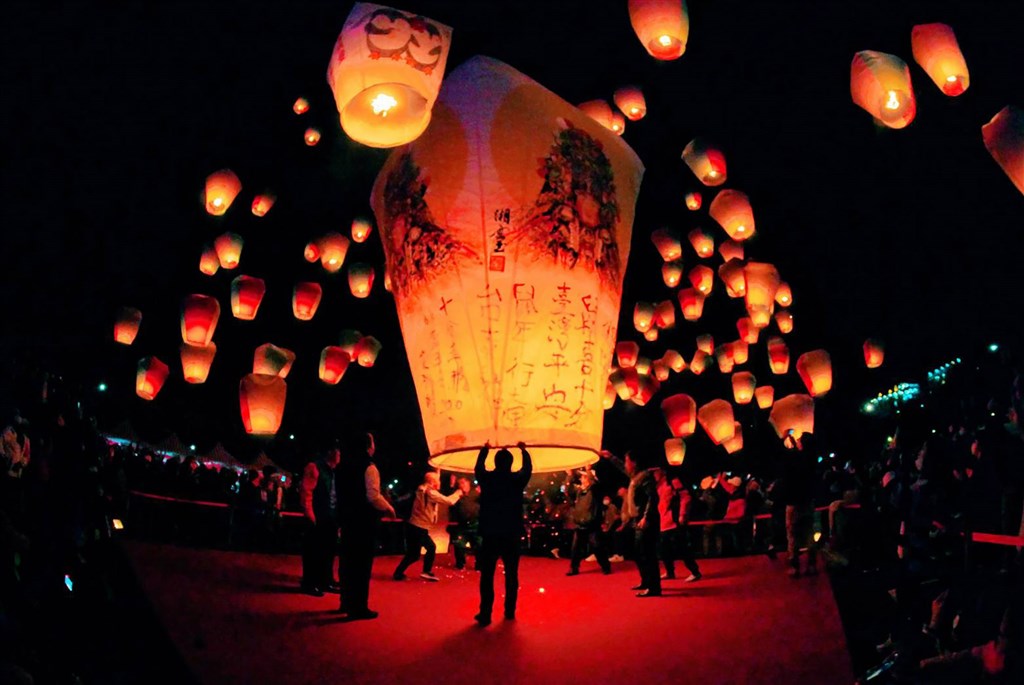 Taipei, Feb. 2 (CNA) New Taipei's department of tourism on Thursday unveiled the annual zodiac lanterns for the 2023 Pingxi Sky Lantern Festival, introducing two giant lanterns over 6 meters in height.
Called "New Taipei 'TO' you," wordplay that uses the English word "To," which is a homonym for the Chinese character "Tu (兔)," meaning rabbit, the paired giant lanterns include one that is a giant cartoon rabbit sitting on top of an ingot, the other a giant carrot.
The lanterns, designed by an artist known as "Rabbit with Mask" and constructed by national treasure lantern maker Hu Min-shu (胡民樹), were showcased at a press conference held at one of the festival's key locations, Pingxi Junior High School.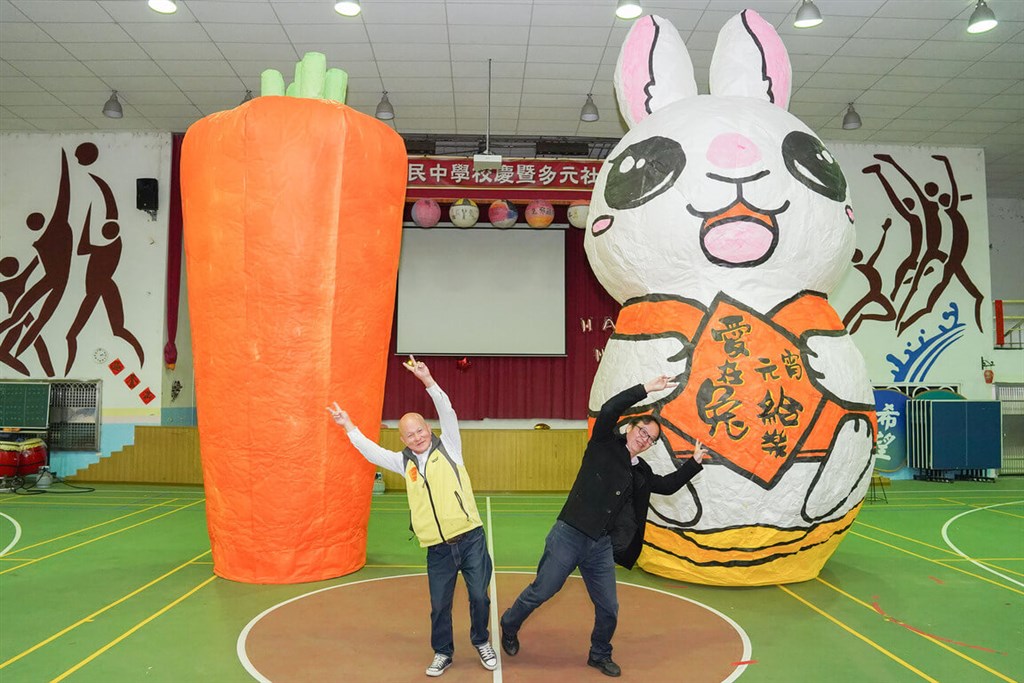 The Tourism Department said it will aim for a record-setting attempt to release the two giant lanterns into the night sky from Shifen Sky Lantern Square, another key location for the annual festival, accompanied by around 100 sky lanterns made in the shape of a rabbit.
Visitors can look forward to seeing the giant rabbit lantern chase the giant carrot across the sky, the department said.
The event is scheduled for the day of the Lantern Festival in accordance with the Lunar Calendar, which falls on Feb. 5 this year.
Festival goers are invited to line up starting at 10 a.m. on the day to collect a free rabbit lantern while stocks last, which will be released into the sky with the giant lanterns.