Golden Horse Awards: Laha Mebow grabs best director honors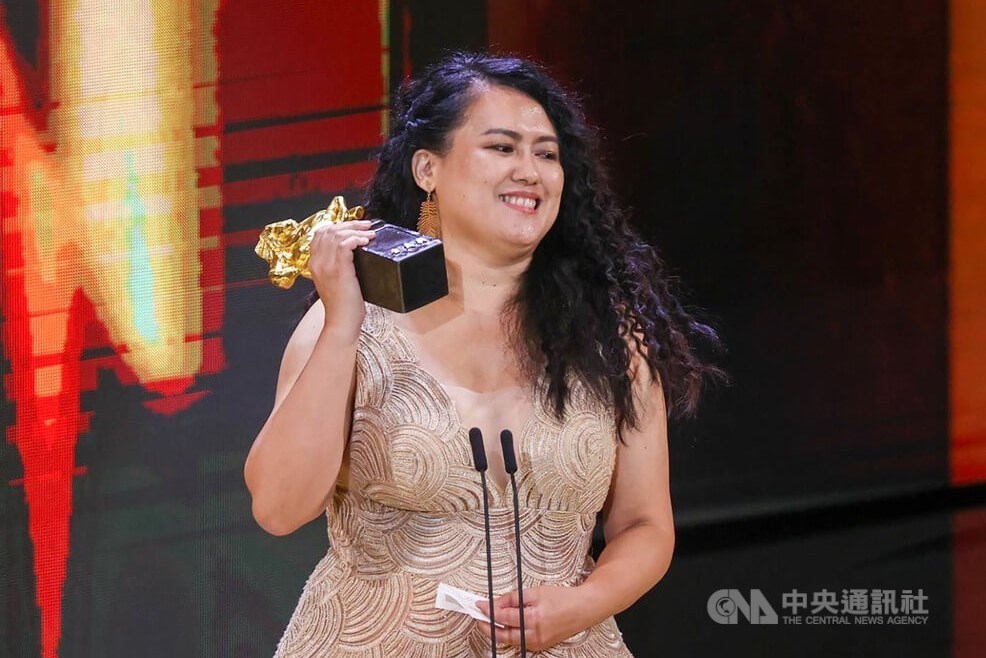 Taipei, Nov. 19 (CNA) Taiwanese Atayal film director Laha Mebow (陳潔瑤) won the Golden Horse Award for best director Saturday for her Taiwanese drama "GAGA" (哈勇家), which depicts conflicts between Indigenous traditions and contemporary society.
In accepting the award, Mebow said she was honored to be nominated with the other directors in the category.
"I don't think we're competitors. We don't need to rely on competition to prove our creations," Mebow said. "But the Golden Horse Awards have given us an excellent platform for us to be seen."
The 112-minute drama revolves around a granddaughter whose return from abroad brings about a chain of events that change the family.
"GAGA" was nominated for best narrative feature, best director, best new performer, best original screenplay, best original film song, and best supporting actress.
One of the film's actresses, Kagaw Piling (林詹珍妹), took best supporting actress honors.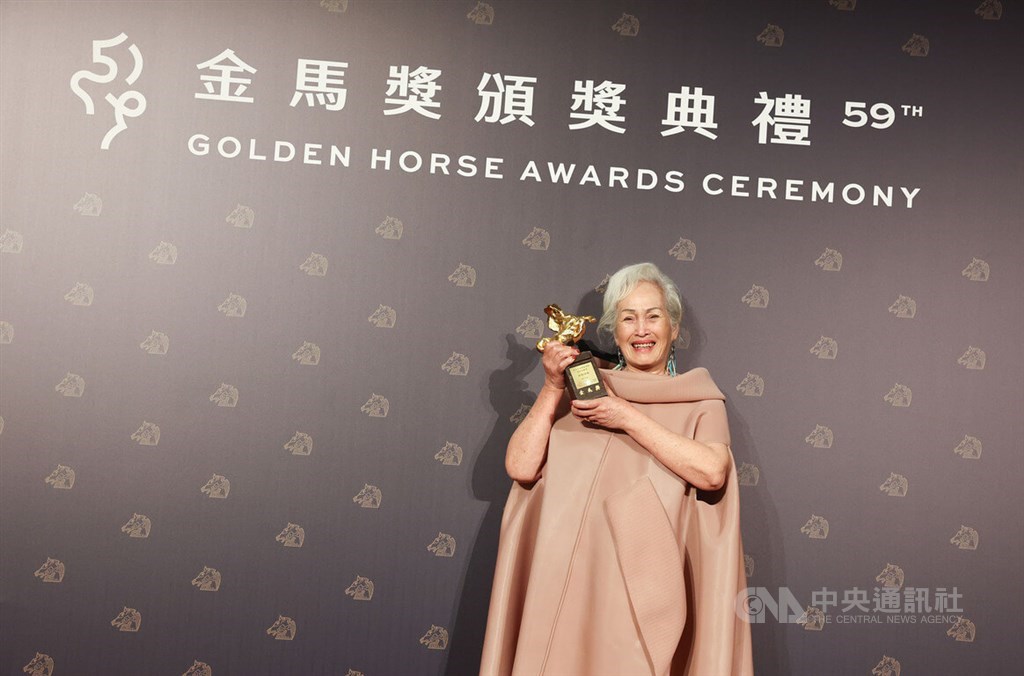 Mebow's "Lokah Laqi!" was nominated at the Golden Horse Awards in 2016 and won the grand prize and best director awards at the Taipei Film Awards the same year, according to the Taipei Golden Horse Film Festival Executive Committee.
The other best director nominees this year were Taiwanese director Kevin Ko (柯孟融) for "Incantation" (咒), Taiwanese Chang Tso-chi for the drama "Flotsam and Jetsam" (夏日天空的那匹紅馬), Hong Kong's Soi Cheang (鄭保瑞) for the Hong Kong action thriller "Limbo" (智齒), and Taiwanese Chan Ching-lin (詹京霖) for the drama "Coo-Coo 043" (一家子兒咕咕叫).
The 59th Golden Horse Awards ceremony was held Saturday at the Sun Yat-sen Memorial Hall in Taipei.
The annual awards, established in 1962, are considered among the most prestigious and time-honored film awards in the world of Chinese-language cinema.
Related News
★ Major awards divided between Taiwan, Hong Kong
★ Hong Kong's Anthony Wong wins best leading actor
★ Sylvia Chang keeps best actress honors in Taiwan
★ Cinematographer, director receive lifetime achievement awards
★ Highlights of the awards ceremony, red carpet
★ 'Limbo' wins audience award; 'Coo-Coo 043' takes FIPRESCI award
★ Hong Kong film 'Limbo' leads Golden Horse Award nominations
Source: Taipei Golden Horse Film Festival