Keelung renovates Taiwan's first postwar Chinese-language bookstore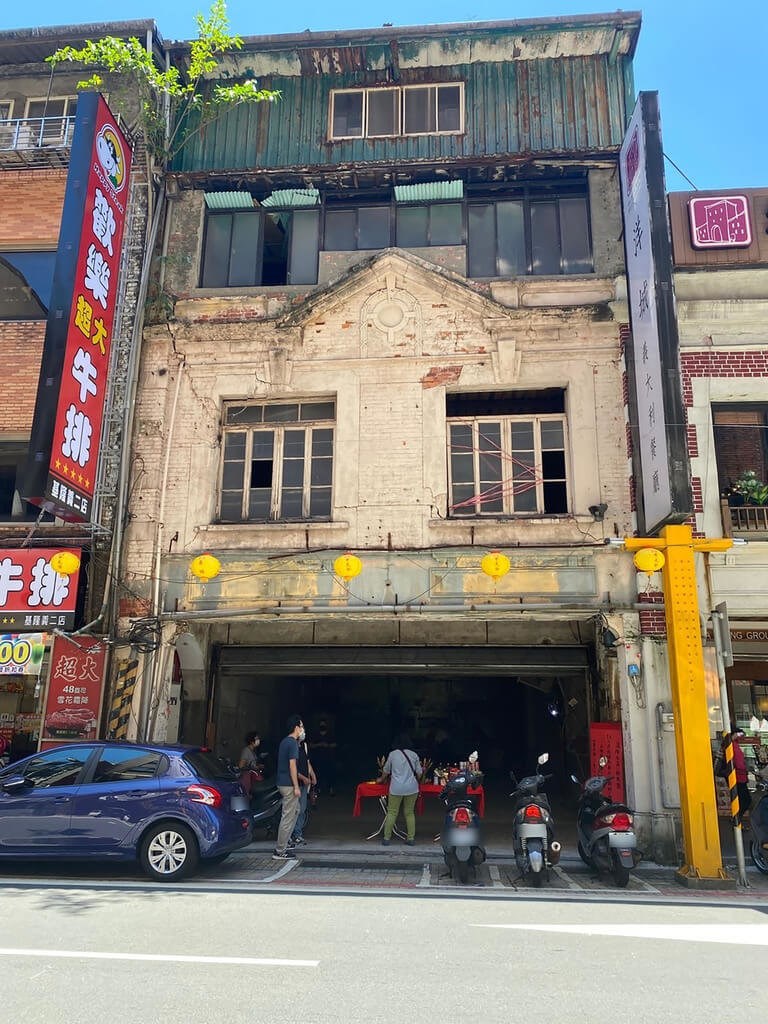 Taipei, July 21 (CNA) Renovation work on Taiwan's first Chinese language bookstore opened in Keelung nearly two years after the end of Japanese colonial rule began Thursday, funded by Keelung City Cultural Affairs Bureau.
It is estimated that renovation work on the 75 year-old bookstore will take one year, according to the bureau.
Pipes in the building have leaked for years and related equipment is outdated, the bureau said.
To help save the local heritage site, Chen Ching-ping (陳靜萍), director-general of the bureau, said they acquired funding of NT$3.58 million (US$119,600) from the Ministry of Culture in June 2019 for the bookstore renovation, without explaining why it took three years for renovation work to start.
According to the bureau, Tzu Li Bookstore (自立書店) was founded by Chen Shang-hui (陳上惠) in April 1947 as Taiwan's first postwar Chinese language bookstore carrying publications written in traditional Chinese.
The bureau said Chen Shang-hui, who passed away in January 2021 at the age of 103, became aware of Taiwan's cultural dislocation shortly after Japanese colonial rule ended in October 1945.
Following 50 years of Japanese rule, Chen realized that Taiwan still only sold books in Japanese after the war, which prompted him to open the country's first Chinese language bookstore, the bureau said.
With the help of friends, Chen began buying traditional Chinese books from China to be sold in his store.
The renovation of the historical building is important because it brings together the local government and private sector in an effort to breathe new life into an unofficial heritage site, according to Chen Ching-ping.
After the renovations work is complete, the bookstore will resume operation only on the second floor of the building, while the first floor will be rented out to interested business owners in the field of culture, she added.