New Zealand office celebrates Maori New Year in Taipei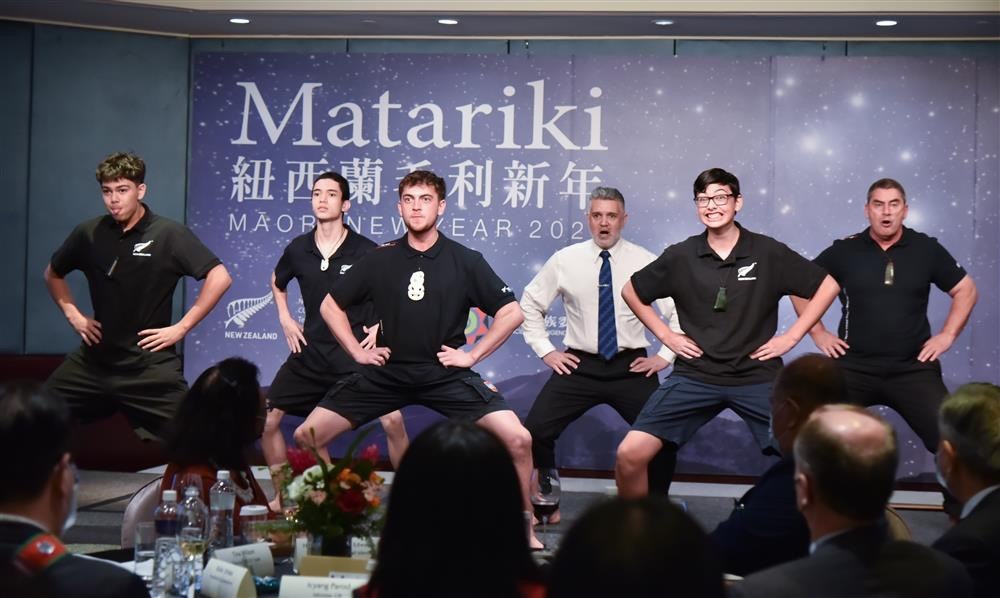 Taipei, June 24 (CNA) The New Zealand Commerce and Industry Office (NZCIO) marked Matariki, or Maori New Year, in Taipei Friday with a celebration featuring prayer sessions and Indigenous dancers from Taiwan and New Zealand.
"In Taipei, Matariki provides a unique opportunity for us to celebrate the special relationship between Maori and the Indigenous peoples of Taiwan," NZCIO Director Mark Pearson said at the event.
He added that the Matariki celebration in Taiwan had been organized annually by NZCIO in cooperation with Taiwan's Council of Indigenous Peoples (CIP) since 2018.
The Maori New Year, which fell on June 24 this year, is marked by the rising of the Pleiades star cluster on the horizon in June or July, NZCIO said, adding that it was celebrated Friday as a public holiday in New Zealand for the first time.
Meanwhile, CIP Minister Icyang Parod said the agency had over the years worked with NZCIO to promote exchanges between Indigenous peoples from both countries and that the Trade and Business Series of talks scheduled for July was yet another example.
According to NZCIO, the first-ever Trade and Business Series will include a "virtual café" event on July 8 and a two-day seminar from July 14-15, both of which will take place virtually.
"The Pacific has always been our trading highway" for thousands of years, NZCIO Trade Director Tina Wilson said of the planned business events. "Learning from each other, creating business opportunities together is a natural part of our existence -- connections that we already have together," she said.
Wilson later told CNA that the virtual café -- a business matchmaking event -- will be attended by Indigenous business representatives from Taiwan and New Zealand who focus on conservation, renewable energy, and food.
The two-day event, on the other hand, will explore a variety of topics, such as the community, conservation, commerce, and culture through a series of panel discussions, interviews and networking activities, the director added.