U.S. poet George O'Connell granted Taiwan's Plum Blossom Card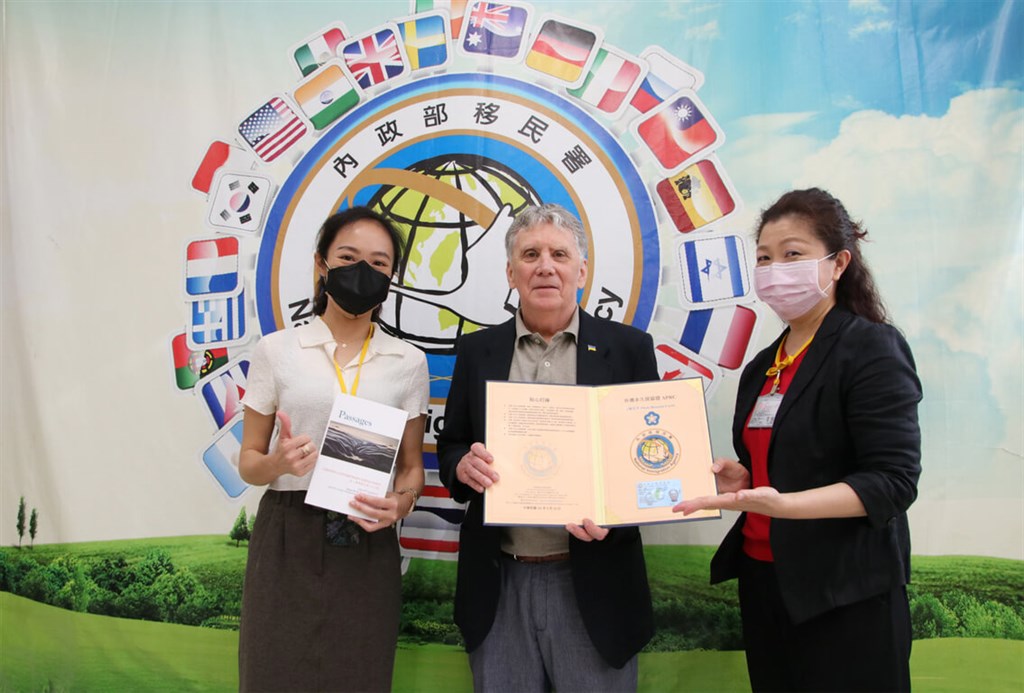 Taipei, May 24 (CNA) American poet and translator George O'Connell, co-editor of "Passages," an English-language anthology of contemporary Taiwanese poetry, has been granted a Plum Blossom Card by Taiwan's National Immigration Agency.
In a statement issued Tuesday, the agency said that O'Connell had been given the special type of alien permanent resident certificate in the hope that he could continue to cultivate poetic talent in Taiwan as a teacher of creative writing.
O'Connell's most recent book, "Passages: Thirteen Contemporary Taiwan Poets," released on May 14, began life in O'Connell and translation partner Diana Shi's (史春波) creative writing poetry translation workshop.
O'Connell taught during a 2018-19 U.S. Fulbright Senior Scholarship at National Taiwan University (NTU).
The Chicago-born translator, who first came to Taipei in 2016, said that the kindness, freedom of expression, and creative autonomy of Taiwan's people had convinced him to stay in the country to continue his literary and translation work.
In addition to NTU, O'Connell has also lectured at National Normal University, Donghua University, and Wenzao Ursuline University of Languages in Taiwan.
O'Connell, co-editor along with Shi of the bilingual "Pangolin House," an international poetry journal published in English and Chinese, had spared no effort to promote literary exchanges between east and west, according to the immigration agency.
O'Connell has also won numerous awards as a poet, including Atlanta Review's International Grand Prize, the Nimrod International Journal's Pablo Neruda Award, Bellingham Review's 49th Parallel Award, and Marlboro Review's 2003 Prize in Poetry.