Le Grand Cirque to perform jaw-dropping stunts in Taipei
Taipei, May 6 (CNA) Le Grand Cirque will perform in Taipei over the weekend, showcasing a range of breathtaking death-defying stunts and gravity-defying aerial acrobatics.
The over 30-person troupe with members from seven countries, including the United States and United Kingdom, will put on five shows from Friday to Sunday at Taipei Arena, including a series of fast-paced acrobatic stunts, with one of the main events being a very rare criss-crossing flying trapeze act.
"We are the only flying trapeze act in the world that performs in a criss-crossing pattern, so there's three bars moving at the same time in all directions. There are six of us on the team, and we're so excited to be in this big arena, we have a big apparatus that really helps to fill out the space," said trapeze artist April Chodkowski.
Another highlight of the show will be the "Wheel of Death," which has been likened to a human hamster wheel.
"It looks great here, the 'Wheel of Death' in particular because it is so big, so it sits very well in this particular arena," Taylor Gordon, the troupe's artistic director, told CNA.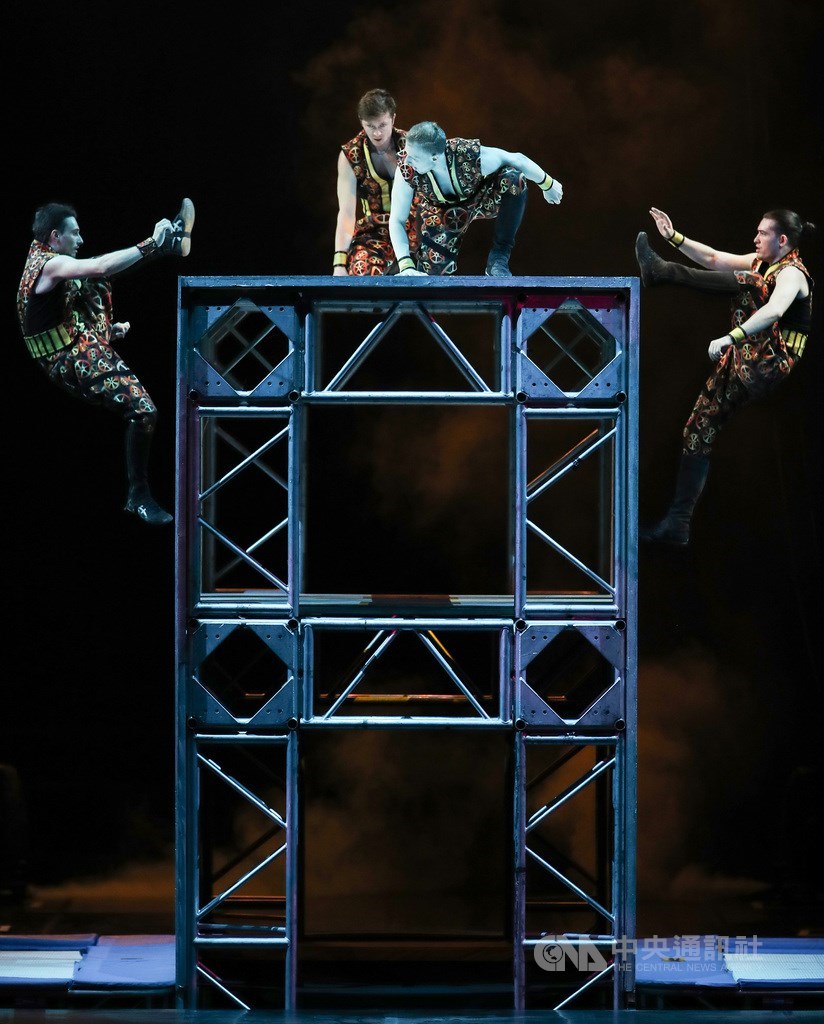 In addition, one or two lucky members of the audience will be selected by Dizzy the clown to come on stage and be part of the performance, Gordon added.
"Dizzy is a very unpredictable performer, so he makes decisions on the spot and it's different every time. I am not sure how you could win him over, he surprises everybody," Gordon said.