A big day of culture and training in Taipei for Indonesian workers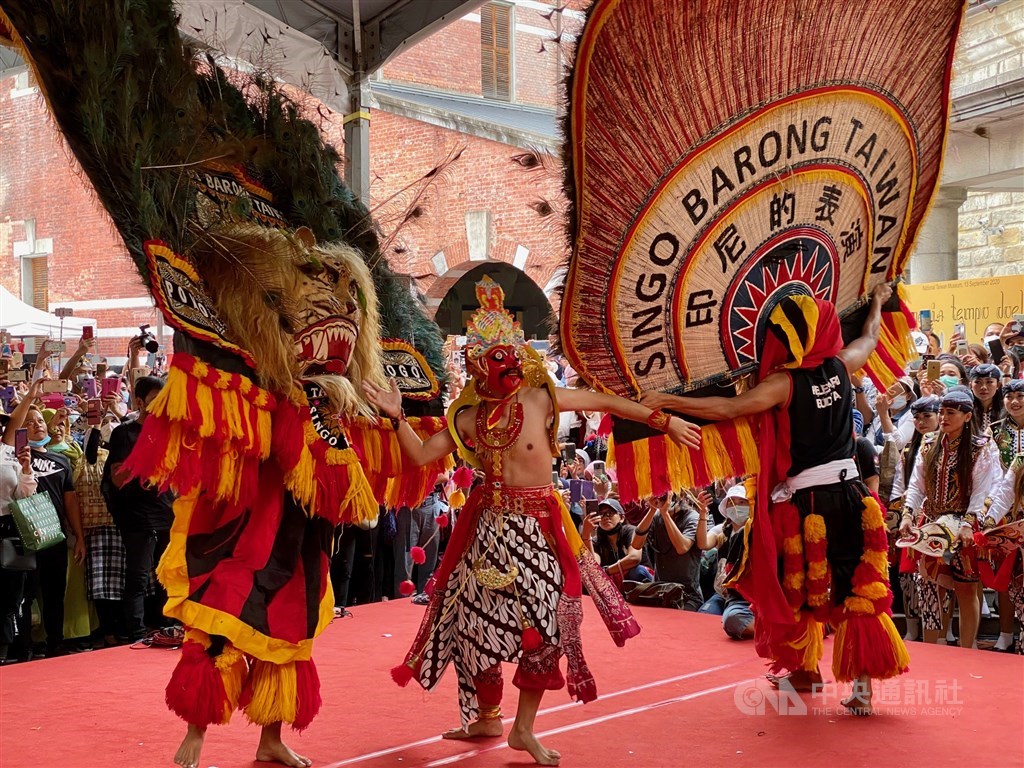 Taipei, Sept. 13 (CNA) Traditional cultural shows and skills training classes kicked off in Taipei on Sunday at two Indonesian migrant worker events that attracted hundreds of participants from across Taiwan.
The "Indonesia Tempo Doeloe," held at National Taiwan Museum's Nanmen Branch, saw close to 800 members of Taiwan's Indonesian community celebrate their heritage with cultural performances, food, games, and a fashion show.
About 18 Indonesian ethnic cultures were represented at the event either through performances and clothing, or at stalls, selling food, clothes, or products from certain regions, said Bagus Anggi Setyo Mandiri, a Taoyuan factory worker who is also the chairman of Himmas, one of the organizers.
Himmas is a student organization within Universitas Terbuka Taiwan, the Taiwan branch of Indonesia Open University.
"Indonesia Tempo Doeloe" was the fifth annual cultural event co-organized by the organization and National Taiwan Museum.
"The event aims to show that we are proud to be Indonesian and would like to show our culture to Taiwanese. In addition, we hope that not only Taiwanese but the whole world can learn about Indonesia through our cultural events," said the 28-year-old Bagus, who comes from Indonesia's East Java province.
One of the highlights of the event was a fashion show, which featured Indonesian students and migrant workers who wore traditional clothing from the country's ethnic cultures.
Ika Esti, 31, a caregiver in Yunlin County originally from Indonesia's Central Java, entered the show wearing a handmade traditional dress from the country's Papua province and a headpiece decorated with yellow and black feathers.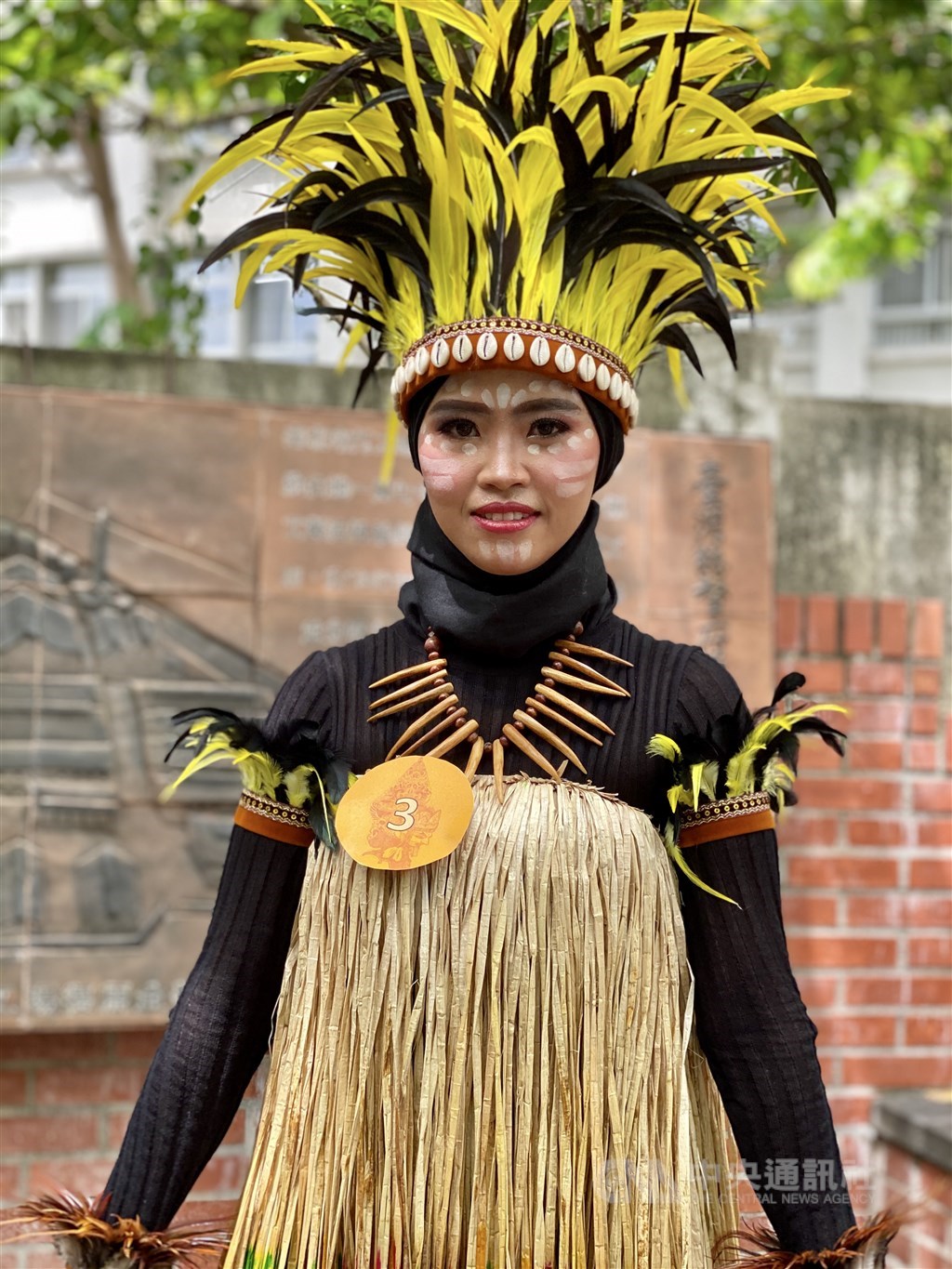 People wear traditional attire in Papua to perform dances to welcome important guests, she said.
"Most people who entered the fashion show have chosen to wear famous or well known Indonesian attire, but I chose Papua because no one else chose to represent it at the show," she added.
Another highlight of the event was the "Reog," a traditional Indonesian dance with lion and peacock elements that had the audience cheering, singing, and dancing.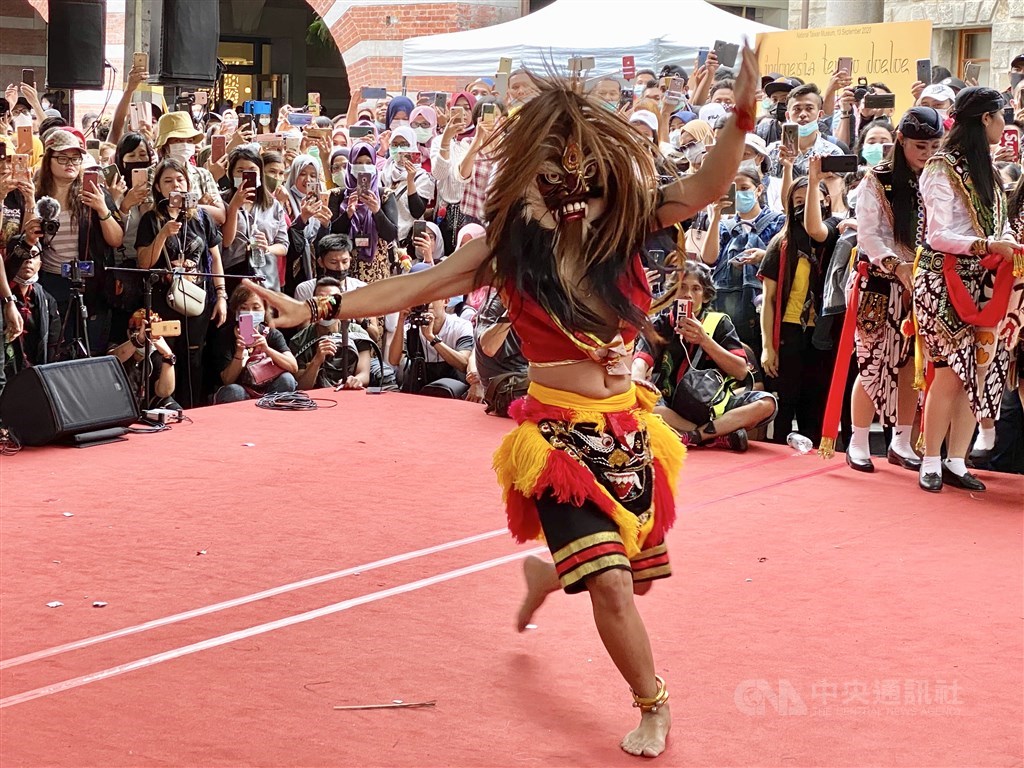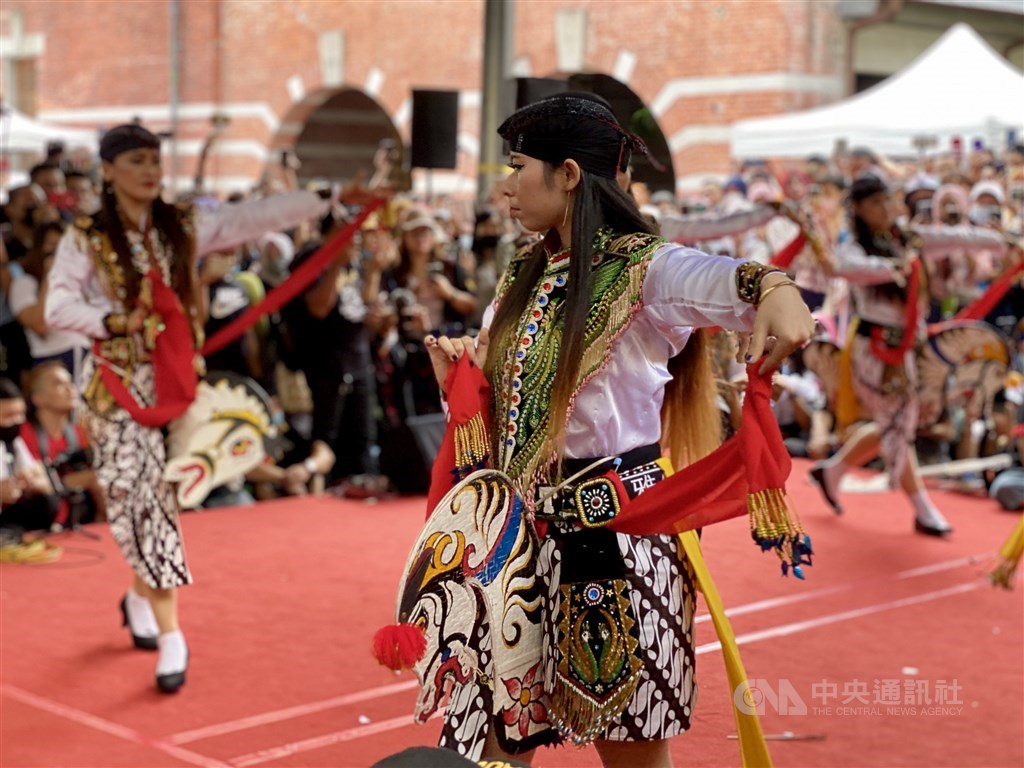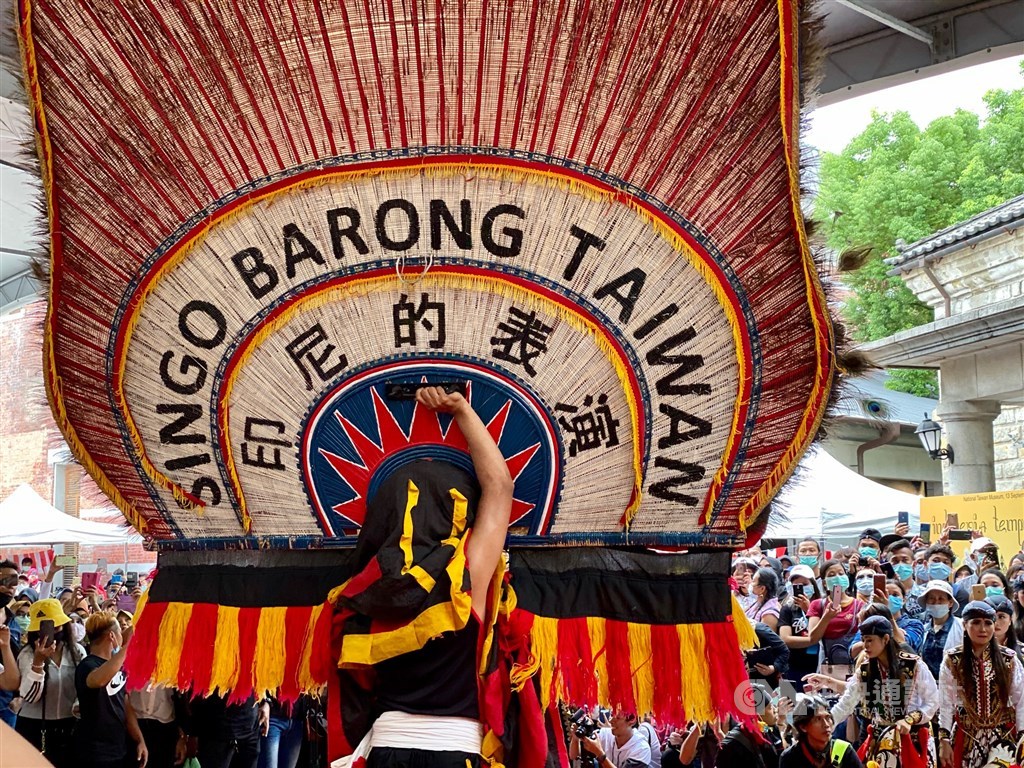 In an interview with CNA on the sidelines of the event, Fajar Nuradi, director of the Indonesian Citizens Protection and Social Cultural Department at the Indonesian Economic and Trade Office in Taipei, said there are hundreds of cultures and languages in Indonesia, and even though the event does not show all of them, it reflects the country's rich heritage.
"We have a principle in Indonesia that we must respect our culture and heritage, and also respect our great-grandfathers for what they did for the country," Fajar said.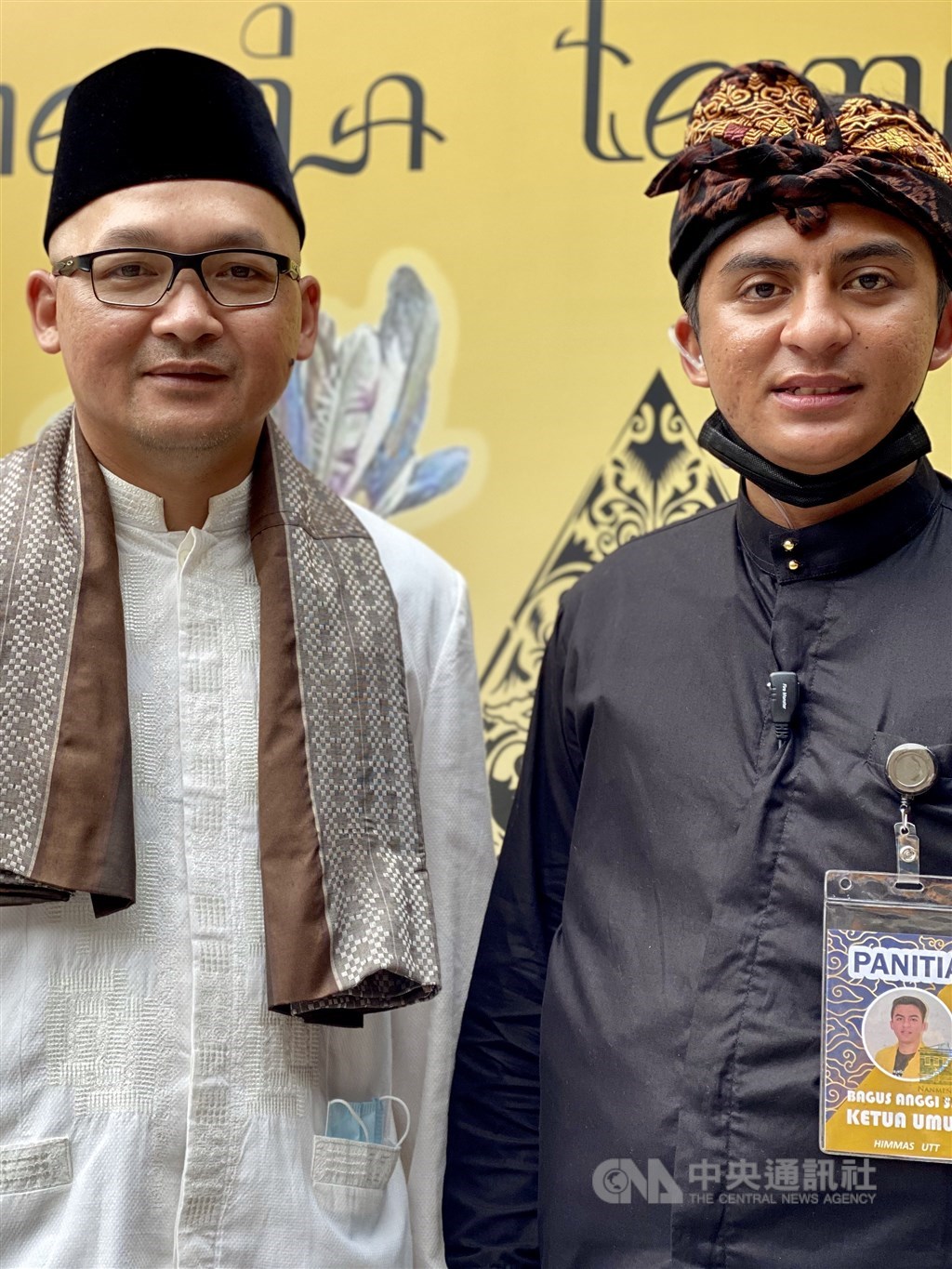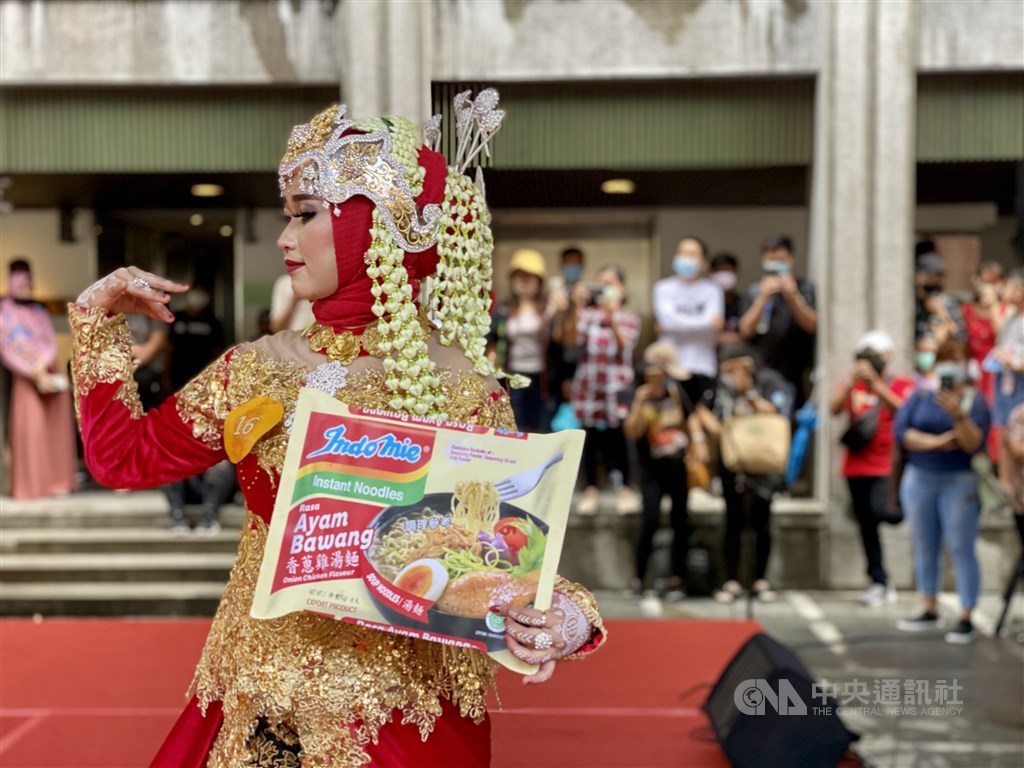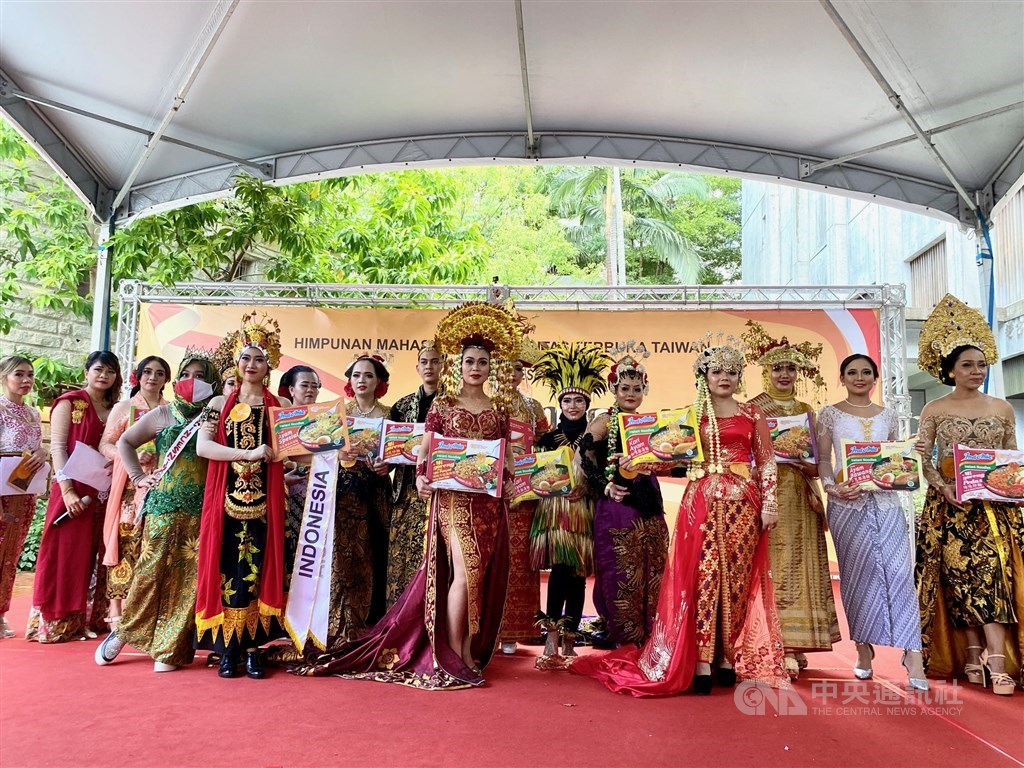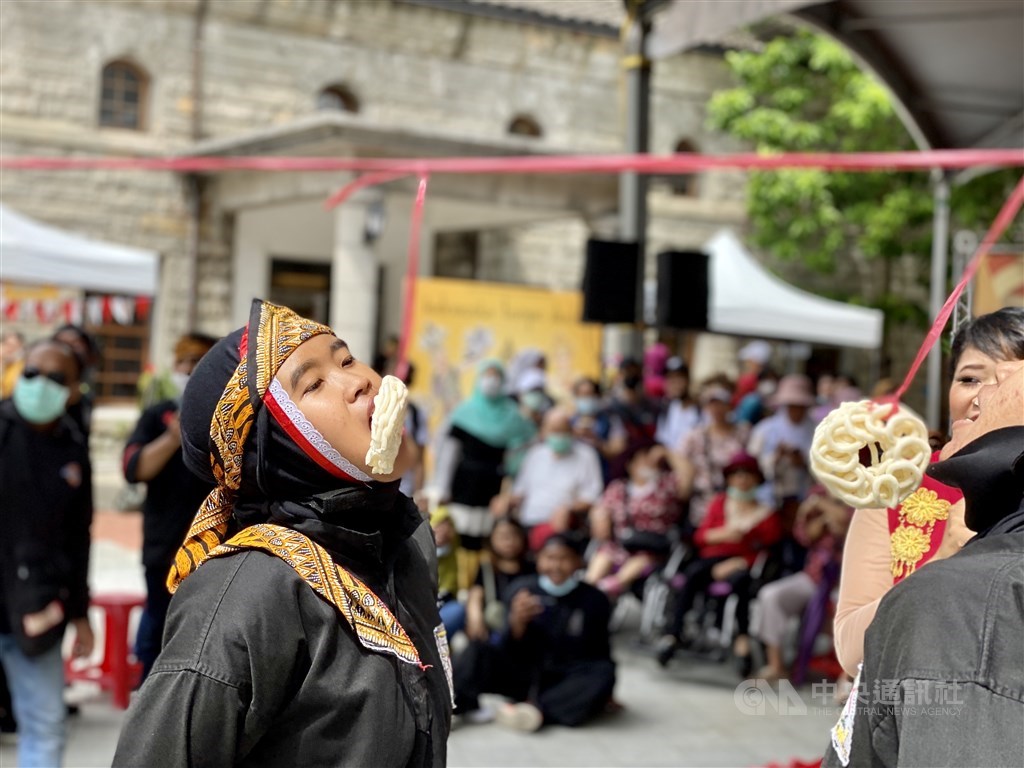 Meanwhile, also on Sunday, scores of participants gathered at an Indonesian trading company, which lent out space in its office near Taipei Main Station free of charge, for people to learn how to make handwoven carry bags.
The program, which holds classes once a month, aims to teach Indonesian migrant workers a skill so that when they return to Indonesia, they have the ability to start a small business, said Dwi Tantri, a 50-year-old caregiver based-in Keelung, who teaches the class.
She learned how to make handwoven bags as a child to help pay for her education from elementary school to junior high, because her father was a soldier and did not make a lot of money.
"I want to teach other migrant workers what I know, so they can learn to support themselves after they return to Indonesia. I don't want them to return to Indonesia and find themselves under pressure to have to quickly return overseas to work," she said.
There are 700,800 migrant workers in Taiwan, including 269,819 from Indonesia, according to Ministry of Labor statistics as of the end of July.