American actor touched by enthusiasm for his hitRECord Taiwan project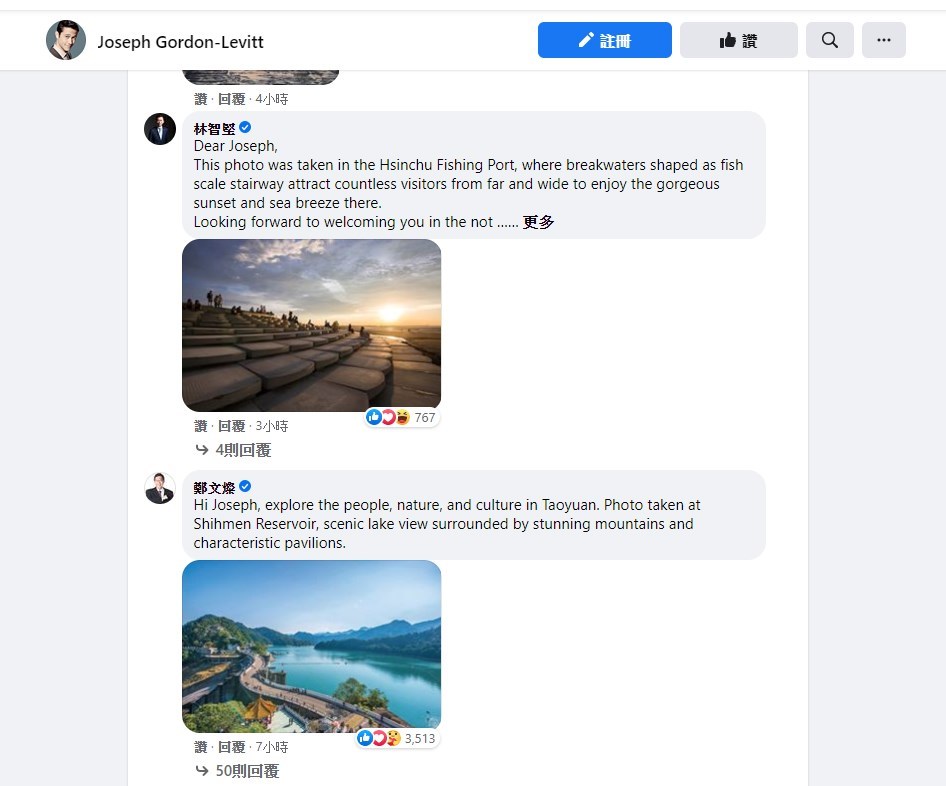 Taipei, Sept. 11 (CNA) American actor Joseph Gordon-Levitt on Thursday unveiled a short film titled "Lost in Taiwan," saying he was "blown away and deeply touched" by the enthusiasm for the project on his hitRECord online platform.
The project, announced by the actor on his Facebook page Aug. 24 with a photo of Taiwan, was updated two days later, asking writers to finish the sentence "When I think of Taiwan, I think of --"
Using the contributions of more than 150 people who responded to the challenge, Gordon-Levitt and his team created the two-and-a-half-minute video titled "Lost in Taiwan," using writing, photography, video, music, and voice acting from more than 150 contributors.
The actor said the project leader remixed the contributions of 35 writers to create the final product. "Your photos and videos brought those words to life," he wrote on his Facebook page. "I've been blown away and deeply touched by your enthusiasm for this project."
The video starts with a memory of Taiwan as home.
"When I think of Taiwan, I think of home," it says. "Typhoon rains and large snails crossing our bike paths by the river. Temples and incense. The scent of my granny's old green sweater."
It ends with a tribute to Taiwan democracy and freedom.
"Most of all, I think of Taiwan as part of who I am. A land with free will, a land of young mind, a land that embraces humanity. A land that I call home."
The short film was released on the actor's Facebook, which has 6.25 million followers, and on the hitRECord's website and Facebook page that Gordon-Levitt and his brother set up in 2004 as a platform for people to create collaborative works online.
As of Friday afternoon, the Taiwan video on Gordon-Levitt's Facebook page had attracted 1,200 comments, had been shared 13,000 times and had gained 30,000 likes.
Other projects by hitRECord include topics featuring Poland, Germany, and South Korea, and themes such as grandparents and people's love of life.
(By Lin Hung-han, Yeh Kuan-yin and Kay Liu) enditem/pc