Taiwanese conductor to head German orchestra, concert hall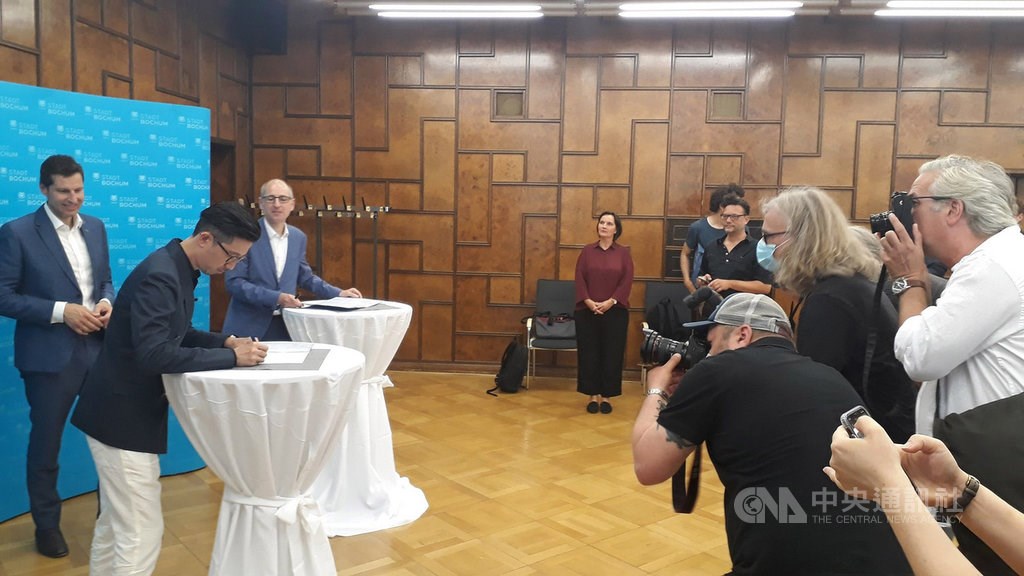 Taipei, July 6 (CNA) Chuang Tung-chieh (莊東杰) will be the first Taiwanese conductor to be the music director of the century-old German orchestra Bochumer Syphoniker and the artistic director of its home venue, the Anneliese Brost Musikforum Ruhr, starting in September 2021.
In a recent phone interview with CNA, Chuang, who is currently in Berlin, called the opportunity a dream and said he could still not believe it was true.
The 37-year-old conductor made his mark on the international stage when he became the first Taiwanese to win the top prize at the 2015 Malko Competition in Denmark, an international competition for young conductors.
Chuang guest-conducted several world-renowned groups, including the Dresden Philharmonic and the Seoul Philharmonic Orchestra, while waiting for the opportunity to join an orchestra that he said felt like "home."
The wait came to an end this year, when the opportunity suddenly presented itself, Chuang said.
Bochumer Syphoniker, a German symphony orchestra based in Bochum, is an A-level orchestra, which indicates it has the highest level of funding, Chuang said in the interview.
Bochum is situated in the Ruhr region famous for iron and steel refinery and commerce. "The city is rich and values culture. I feel very lucky," he said.
Chuang's other task will be planning year-round shows at the Anneliese Brost Muskforum Ruhr concert hall, the primary residence of the orchestra, as its artistic director.
By setting no boundaries, exploring new sounds and working across different disciplines, Chuang said he hoped to showcase the orchestra's German and Austrian soul and create new musical sparks.
He also plans for the orchestra to perform the complete symphonies of Brahms and tour Europe and Asia, the conductor said.
The board of directors of Bochumer Syphoniker were especially friendly to him when he served as guest conductor and often greeted him after concerts, Chuang recalled, but he did not realize they were looking for a future music director, he said.
Of 58 music director candidates, there were other well-known Taiwanese conductors under consideration, but Chuang was favored by the board.
"I feel I am setting a first for Taiwan by serving as a music director and artistic director of a music hall," Chuang said, adding that in the future he will spare no effort to open more new avenues for Taiwan in the field of classical music.