Valentine's Day cauliflower gifts wow recipients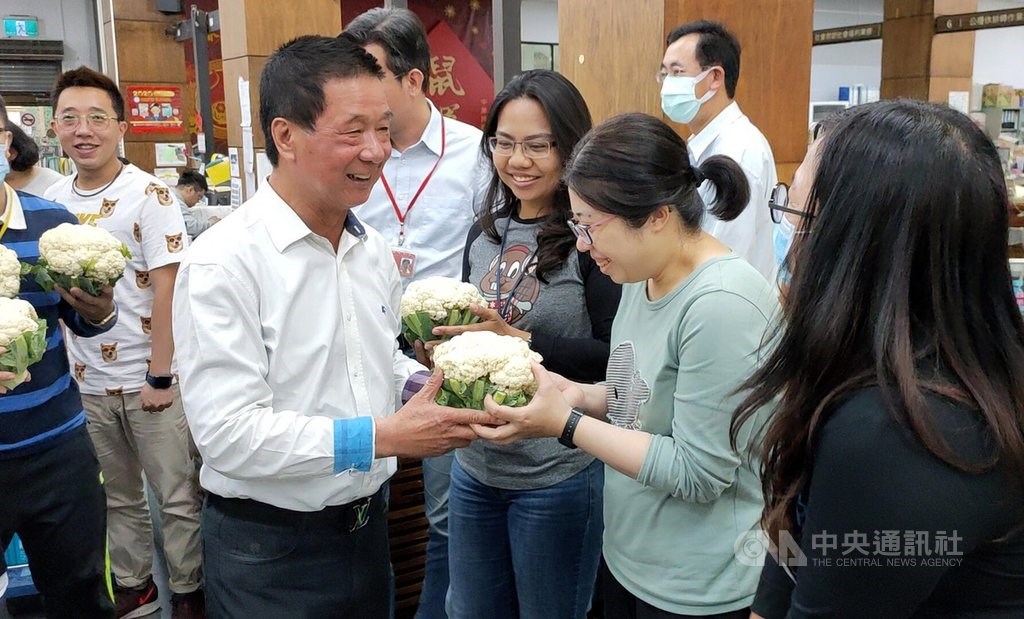 Taipei, Feb. 14 (CNA) Female employees of the Taitung city government were the happy recipients Friday of cauliflowers given as a gift by the mayor for Valentine's Day, praising the gift as good for the health and eco-friendly.
Chang Kuo-chou (張國洲) handed out the "flower bouquet" to each female employee at City Hall on Friday morning. The city had traditionally given city employees roses as a Valentine's Day gift, but the mayor said he wanted to do something unusual this year.
Chang, who also serves as the chairman of the Taitung City Fruit and Vegetable Market Co., said the city's good harvest of cauliflowers this year gave him the idea of replacing roses with nutritious cauliflowers.
The gifts serve as festive blessings and food for the family and also benefit the small farmers who grow the vegetable in Taitung, the mayor said, and employees were appreciative.
"It's the most special gift I've ever received," one city employee said. "It's really practical because I can bring it home to cook."
Another employee praised the gift for being free of packaging and environmentally friendly.