CNA's English website, app get a makeover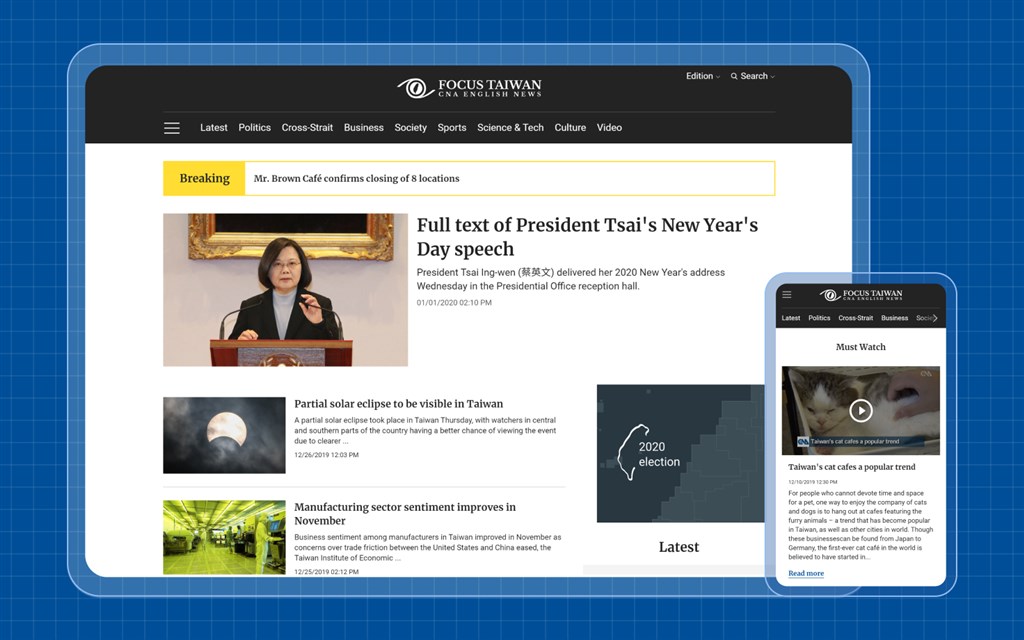 Taipei, Jan. 6 (CNA) The Central News Agency (CNA), Taiwan's national news agency, launched its newly designed English website and mobile app Monday, offering a cleaner and more modern layout and a way for readers to get direct news alerts on their smartphones.
The latest version of Focus Taiwan, as CNA's English news site is known, boasts a black header, white background, contemporary font, and a cleaner and simpler design than its predecessor.
Designed with the needs of mobile users in mind, it allows users to easily scroll down the page to get an overview of the days' top stories, videos, photos and in-depth features.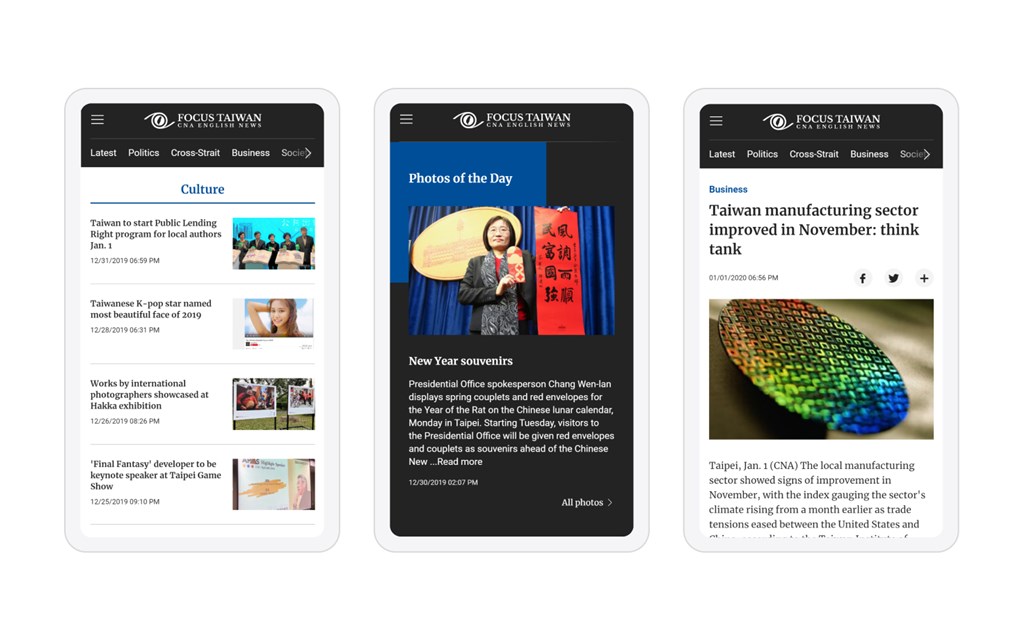 The updated app includes a new push notification function that can send breaking news alerts directly to the user's smartphones and other mobile devices.
Readers who prefer listening to the news can also look forward to a new text-to-speech service beginning in the first half of 2020. The service will enable readers to listen to news read aloud on the website.
The Focus Taiwan/CNA logo has been simplified and modernized as well, while keeping the original image of an "eye" and a pupil shaped like Taiwan. The logo symbolizes seeing the world through the eyes of Taiwan.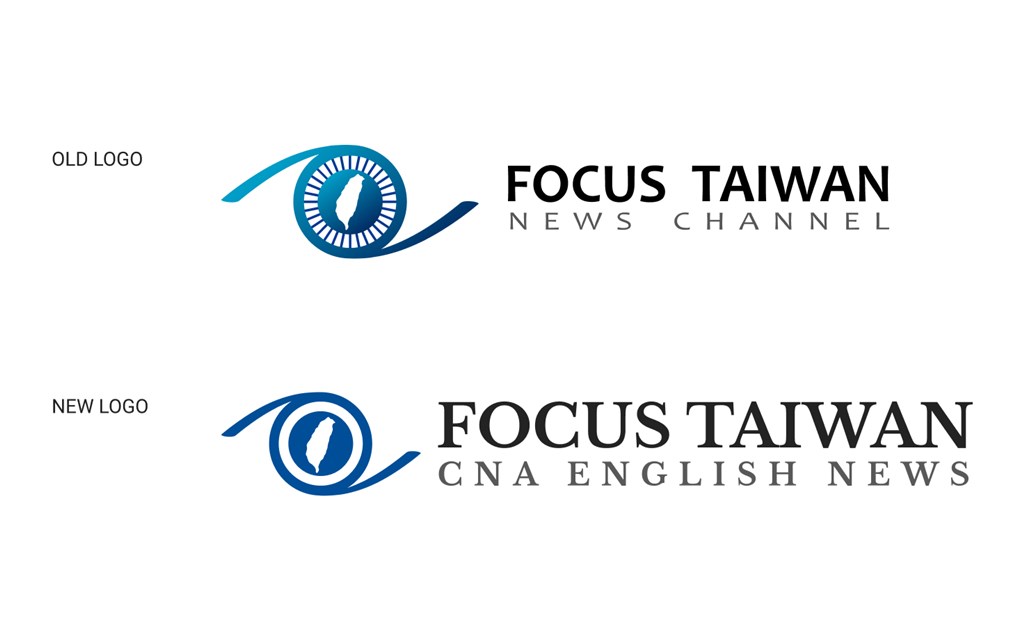 The updated app can be downloaded on Android devices beginning Monday. Users of iOS devices will be able to download the new app in the first half of this year. (The exact date will be announced on our Facebook and Twitter pages when confirmed.)
Enditem/ls