Taiwan indigenous community bags this year's PATA Gold Award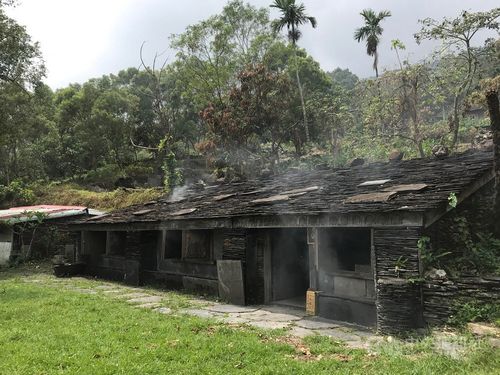 Taipei, Aug. 30 (CNA) An old indigenous community situated in Pingtung County's Majia Township has been named one of the winners of this year's PATA (Pacific Asia Travel Association) Gold Award, the Maolin National Scenic Area Administration said Friday.
Payuan, a community of the Paiwan, Taiwan's second largest indigenous tribe, is known for its well-preserved slate houses.
In its peak, Payuan housed the second largest Paiwan community in Taiwan and one of the places of origin of the Paiwan culture.
(Photo courtesy of Maolin National Scenic Area Administration)
It is also home to the largest community of the Vuculj subtribe, the Maolin administration said in its statement.
But because of the many inconveniences, such as in transportation, education and medical care, many of the local residents gradually moved away to other low-lying areas in the early 70s, making Payuan a thing of the past.
It was not until 2001 that the government, working in collaboration with various civil groups, began actively restoring and rebuilding the slate homes in the Payuan community, the administration said.
The Taiwan Tourism Bureau has since been working to promote the historical site through cultural and ecological tours, according to PATA, which recently published the 34 winners of the PATA Gold Award 2019 on its website.
(Photo courtesy of Maolin National Scenic Area Administration)
PATA also noted other worthy achievements carried out in Payuan, including the installation of solar panels for the electricity generation, and the construction of a road between Majia and Payuan.
"The Payuan Community is a historic place where many legends originated and has strong vitality. It is an outdoor museum with a culture and an ecology that are worth exploring," according to PATA website.
The PATA Gold Awards are given to tourism industry organizations and individuals making outstanding contribution toward the successful promotion of the travel industry throughout the Asia Pacific Region.
This year's awards attracted 198 entries from 78 organizations and individuals worldwide.