32 Taiwan schools listed in Times Asia University Rankings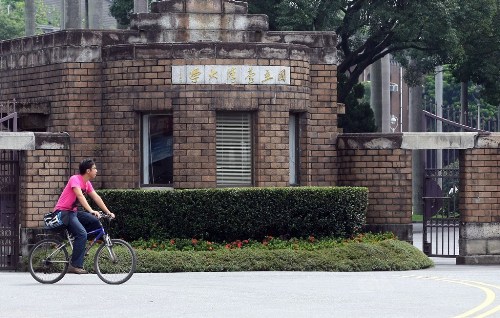 London, May 1 (CNA) Thirty-two schools in Taiwan have been named among the best universities in Asia in the 2019 rankings issued Wednesday by the London-based Times Higher Education (THE).
National Taiwan University, which rose one notch from last year to 25th, was the top-ranked school in Taiwan, while seven others were listed among the top 100 in the region, according to the Asia University Rankings 2019.
The seven Taiwan schools ranked in the top 100 are National Tsing Hua University at 59th, China Medical University 60th, National Taiwan University of Science and Technology 61st, Taipei Medical University 64th, National Chiao Tung University 69th, National Cheng Kung University 78th and National Taiwan Normal University 93rd.
Taiwan had 32 schools on the list in total, one more than last year.
In the rankings of some 400 higher education institutions in 27 countries in the region, Japan was the most prominent, with 103 schools listed, including University of Tokyo in 8th position.
China had 72 listings, which was the second highest number and a significant increase from 63 last year.
China, however, was not the only Asian country to make progress, according to THE.
"Leading universities in Japan and South Korea have made significant gains, many institutions in Malaysia are soaring up the list and there are pockets of excellence in India and Indonesia," THE said, quoting Phil Baty, editor of the Times Higher Education rankings.
The rankings were based on 13 indicators in five main categories -- teaching, research, citations, international outlook and industry income, according to the magazine's website.
The 10 universities that came out on top were Tsinghua University (China), National University of Singapore, Hong Kong University of Science and Technology, University of Hong Kong, Peking University (China), Nanyang Technological University (Singapore), Chinese University of Hong Kong, The University of Tokyo, Seoul National University and Sungkyunkwan University (South Korea), in that order, the rankings showed.