Taiwanese actress won best supporting role at AAA's in Singapore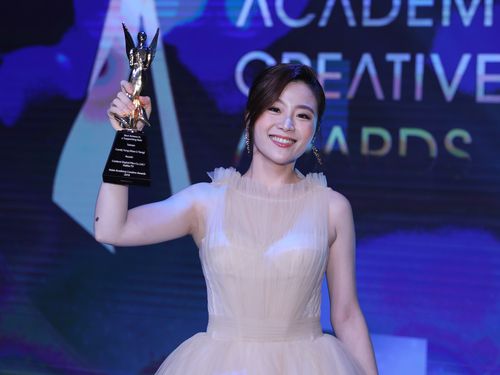 Taipei, Dec. 8 (CNA) Taiwanese actress Candy Yang (楊小黎) won the Best Actress in a Supporting Role Award at the 2018 Asian Academy Creative Awards (AAA's) in Singapore on Friday, with her role in the TV series "Roseki," produced by Hakka TV Station.
The 30-year-old actress said in the award ceremony that she began acting at the age of four and the award was an important milestone in her career, showing that she has become a true actress.
She added that she will go on improving her acting and thanked her audience who watched her grow up.
At the 53rd Golden Bell Awards (GBA) in October, Yang won the Best Supporting Actress award and said that although she could not speak Hakka at first, she still managed to play the role of a firm and persistent Hakka woman in "Roseki."
"Roseki" features the story of Hakka novelist Lu Ho-jo (呂赫若), who fought in an underground movement against the KMT government as a member of the Chinese Communist Party and was widely acclaimed as the first Taiwanese genius due to his diverse talent in art, according to Hakka TV. In the TV series, Yang acted as Lu's wife Lin Hsueh-jung (林雪絨).
Taiwanese TV stations were shortlisted in 12 award categories at the 2018 AAA's. Taiwan's Public Television Service (PTS) won the Best Video Game Award with "Kidz," adapted from the PTS TV series "On Children."