Film festival in California to present Taiwanese VR movies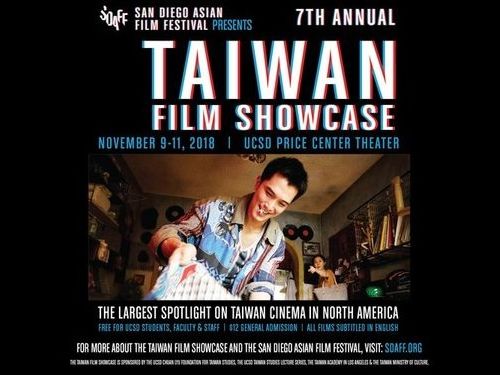 Taipei, Nov. 8 (CNA) The 2018 San Diego Asian Film Festival (SDAFF) will kick off in California in the United States Thursday, presenting a program featuring two Taiwanese VR films for the first time, according to the festival's website.
The program, titled "Taiwan Film Showcase," is the largest annual presentation of Taiwanese cinema outside of Asia. It is taking part in the SDAFF for the 7th consecutive year and is showcasing the two VR films, titled "Your Spiritual Temple Sucks" and "The Train Hamasen."
"Your Spiritual Temple Sucks" is a short about a man who tidies up his life to save his marriage based on advice from his spiritual guardian, illustrating the clash between traditional beliefs and modern technology, while "The Train Hamasen" brings together various eras of Kaohsiung to reconstruct the port city's history, according to the program's introduction.
The program's curator, Hu Ssu-ming (胡思明), said that Taiwan possesses advanced film technology, and the VR films showcase the island's innovation and creativity.
Tseng Jin-yuan (曾瑾瑗), deputy director of the Taiwan Academy under the Taipei Economic and Cultural Office in Los Angeles, added that Hu was invited by local media to talk about the two films, which will be presented Nov. 9-11 at the University of California San Diego.
Other movies in the program include "The Mountain" and "Moon Fascinating, Bird Sweet," both digitally restored, and "Late Life," the story of Taiwanese pitcher Chien-ming Wang (王建民).