Change to film rating system to benefit teenagers: official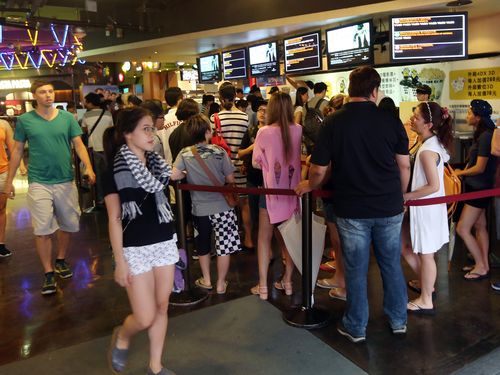 Taipei, Oct. 20 (CNA) A revision to regulations governing how films are rated in Taiwan is aimed at giving teenagers the chance to see more movies, a Ministry of Culture official said Tuesday.
Films in Taiwan are now being classified into five categories, instead of four as was the case in the past. The new rules took effect on Oct. 16.
Before the revision, films were rated "restricted" (viewing not permitted for those under 18), "parental guidance" (viewing not permitted for children under 12), "protected" (viewing not permitted for children under six; children between six and 11 must be accompanied by adults), and "general audience" (viewing permitted for audiences of all ages).
Under the new rule, the parental guidance category is divided into two categories: one that bars people under 12 from seeing a movie and the other that bars those under 15 from seeing a movie.
Hsu Yi-chun (徐宜君), head of the ministry's Department of Audiovisual and Music Industry Development, said the decision to divide the category into two was made after many junior and senior high school teachers said their students between the ages of 15 and 18 should be allowed to see more films.
Hsu said the next step for her agency is to help theaters and distributors implement the new classification system.
(By Christie Chen)ENDITEM/ls