Republican senators urge Biden not to give in on Taiwan in Xi meeting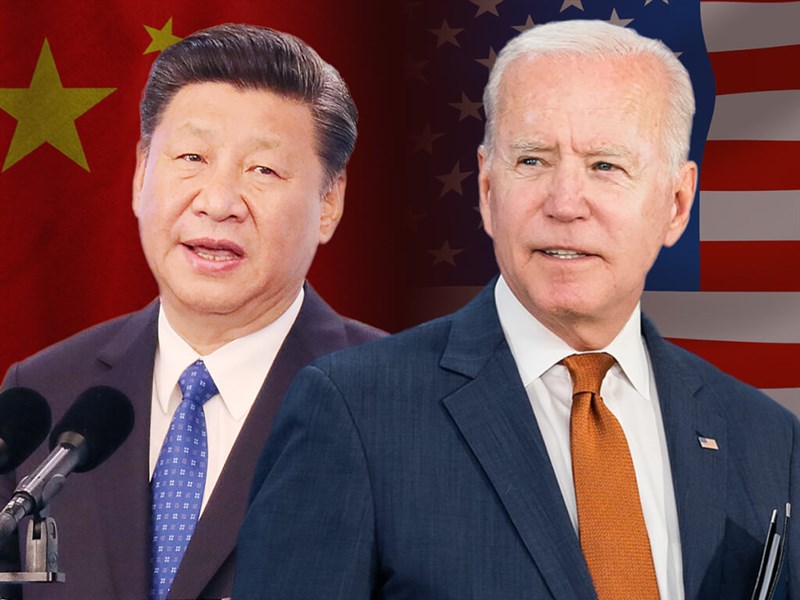 Washington, Nov. 14 (CNA) Nearly two dozen Republican Party senators called on President Joe Biden on Tuesday to not "give an inch" on U.S. policy on Taiwan in his meeting with Chinese President Xi Jinping (習近平) in San Francisco on Wednesday.
Led by Jim Risch, ranking member of the Senate Foreign Relations Committee, 22 Senate Republicans said in a statement it was "paramount that Biden and his administration don't give an inch on U.S. policy on Taiwan" when meeting with Xi.
Biden and Xi are in San Francisco to attend this year's Asia-Pacific Economic Cooperation (APEC) Leaders Summit, being held Nov. 16-17 after the APEC Ministerial Meeting is held the previous two days.
"Few issues are more urgent than ensuring Taiwan has the capabilities and training it needs to deter Chinese aggression. Vital U.S. national and economic security interests, and the future of the entire Indo-Pacific region, are both at stake here," the statement said.
The Republican senators criticized Biden's planned meeting with Xi as "a clear message that this administration will pursue an economic reset with China above fortifying the national security of the United States."
"The administration's belief that a solid economic relationship will stabilize the entire U.S.-China relationship is dead wrong, and exactly what the Chinese Communist Party (CCP) wants us to believe."
Administration officials have not given any indication, however, that the meeting will be about an economic reset.
Biden told reporters Tuesday that his objective in meeting with Xi will be to normalize communication channels between the two powers.
Asked how he defined success for Wednesday's sit-down, Biden said, "to get back on a normal course."
That included "corresponding, being able to pick up the phone and talk to one another if there's a crisis, being able to make sure that our militaries still have contact with one another," Biden said.
"As I told you, we're not trying to decouple from China," Biden said Tuesday. "What we're trying to do is change the relationship for the better."
The upcoming meeting will be the first for the two leaders since November 2022, when they met on the sidelines of the G20 meeting held in Indonesia, and their encounter has drawn considerable attention given the existing tensions between Washington and Beijing.
According to a Voice of America report, Biden and Xi will meet at the historic Filoli estate south of San Francisco on Wednesday for about four hours of in-depth talks on a range of bilateral and global issues, according to people familiar with the planning.
Meanwhile, asked to comment on the Chinese foreign ministry's remarks that it would like to see "concrete actions" on U.S. support for the one China policy at the meeting, National Security Council spokesman John Kirby reiterated Washington's stance on the issue.
"Nothing has changed" on the U.S.' one China policy, Kirby said.
"We obviously don't support independence for Taiwan. We certainly want to see Taiwan's democracy continue to flourish. We don't want to see any cross-strait tensions that are solved unilaterally or upsetting the status quo in a unilateral way, certainly not by force," he said.