Taiwan welcomes Blinken reaffirmation of U.S. support during China trip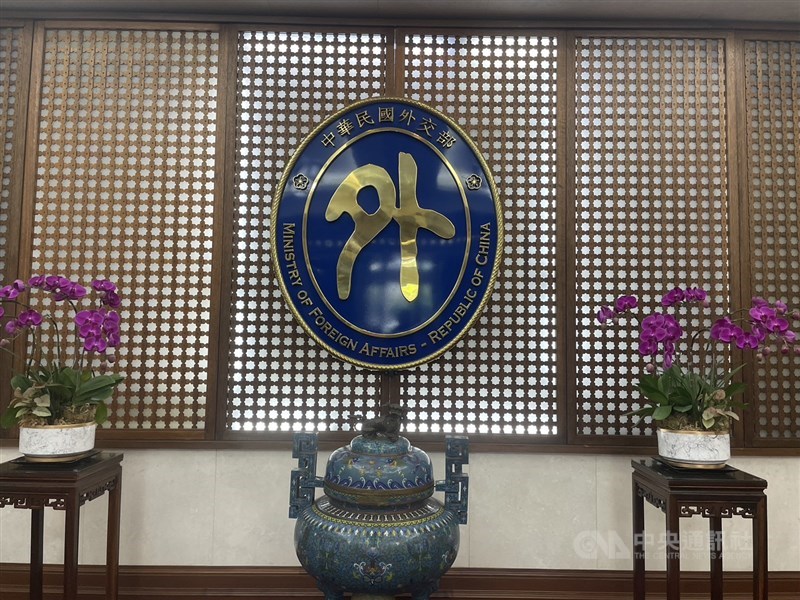 Taipei, June 20 (CNA) The Taiwan government on Tuesday expressed gratitude for United States Secretary of State Antony Blinken's reiteration of Washington's support for cross-Strait peace, and its security commitment toward Taipei, during a recent China trip where he met with Chinese leader Xi Jinping (習近平) in an attempt to ease Sino-U.S. tensions.
Ministry of Foreign Affairs (MOFA) spokesman Jeff Liu (劉永健) said the government expressed appreciation toward Secretary Blinken's public reaffirmation of support for peace and stability in the region during his China visit Sunday and Monday.
Liu also thanked the Biden administration for its repeated commitment to Taiwan's security since the U.S. leader came to power in January 2021.
"Taiwan will continue to deepen its close security partnership with the U.S. and strengthen cooperation with all like-minded countries so as to staunchly safeguard the security of the Taiwan Strait, the rules-based international order, as well as peace, stability, and prosperity in the Indo-Pacific," he added.
Blinken, who arrived in Beijing Sunday, is the highest-ranking member of Biden's administration to visit China, in a trip meant to stabilize bilateral relations amid rising tensions between the two superpowers.
During a press conference after his meeting with Xi, Blinken asserted U.S. commitment to the Taiwan Relations Act, which stipulates ensuring the nation has the ability to defend itself.
"We do not support Taiwan independence," Blinken said in a statement delivered at a press conference Monday, adding that the U.S. remains opposed to any unilateral change to the status quo by either side.
"We remain committed to meeting our responsibilities under the Taiwan Relations Act, including making sure that Taiwan has the ability to defend itself," he added.
When questioned on why Taiwan is a global issue, Blinken said "We and many others have deep concerns about some of the provocative actions that China has taken in recent years, going back to 2016. And the reason that this is a concern for so many countries, not just the United States, is that were there to be a crisis over Taiwan, the likelihood is that that would produce an economic crisis that could affect quite literally the entire world."
"Fifty percent of commercial container traffic goes through the Taiwan Strait every day. Seventy percent of semiconductors are manufactured on Taiwan. If as a result of a crisis that was taken offline, it would have dramatic consequences for virtually every country around the world," he added.
Blinken also said China declined resuming military-to-military contacts, something the U.S. regards as crucial to avoid miscalculation and conflict, particularly over Taiwan.
According to a transcript of the meeting, Xi said he was pleased with the outcome of Blinken's earlier meetings with top Chinese diplomats, adding that "the two sides have agreed to follow through the common understandings President Biden and I reached in Bali."
Blinken's visit came after his initial plans to travel to China were postponed in February after the shootdown of a Chinese surveillance balloon over the U.S.
Related News
June 18: U.S. Reps. urge Blinken to add Taiwan stopover to China trip itinerary
June 16: Chinese pressure will continue after Taiwan 2024 election: U.S. scholar
ANALYSIS / Strategic clarity best way to counter China's gray zone warfare: scholar
ANALYSIS / China fears 'internationalization' of Taiwan issue: Experts
ANALYSIS / As presidential race kicks off, China policy takes center stage