Chinese man suspected of making Taiwan bomb threats questioned by police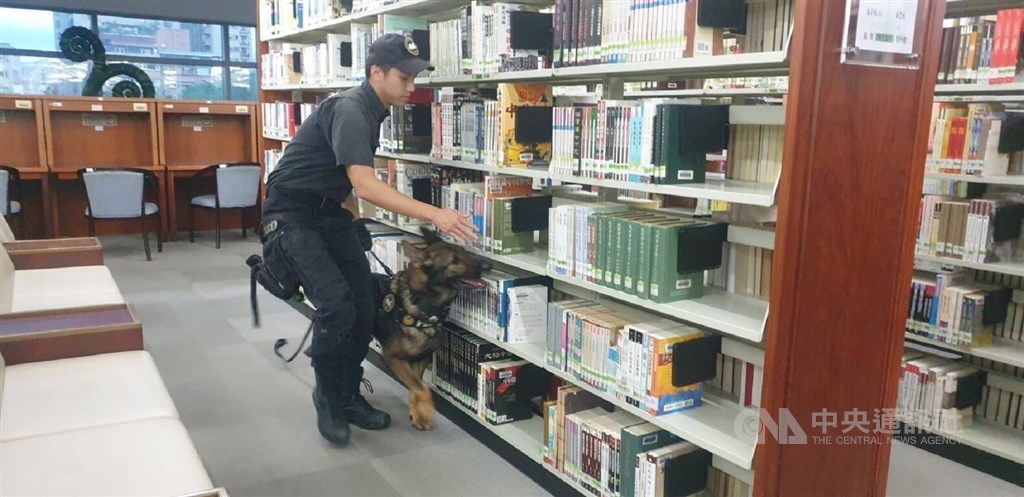 Taipei, May 25 (CNA) A Chinese national suspected of making hundreds of bomb threats against multiple locations in Taiwan has been tracked down by the authorities in China, following a request from Taiwan for judicial assistance, a National Police Agency (NPA) official said Thursday.
The suspect, Zhang Haichuan (張海川), was interrogated by Chinese police on May 5, but denied using the name of a former Taiwanese legislator to make the threats, according to the agency's Assistant Director-General Chou Yu-wei (周幼偉).
Chou was briefing the Legislature's Judiciary and Organic Laws and Statutes Committee on the ongoing case, involving a series of bomb threats against government agencies, tourist sites and public transport stations in Taiwan, many of which were sent from someone claiming to be "Karasawa Takahiro."
During the legislative session, Democratic Progressive Party (DPP) Legislator Tang Hui-jen (湯蕙禎) asked whether the NPA has a grasp of Zhang's movements in China, or whether there had been any copycat threats.
In response, Chou said that the authorities in Taiwan and China were continuing their cooperation in exchanging information and intelligence through the Cross-Strait Joint Crime-Fighting and Judicial Mutual Assistance Agreement.
At present, most of the bomb threats are believed to be the work of Zhang, Chou added.
Zhang, a Chinese national, pursued graduate studies in Taiwan from 2016 to 2021 but returned to China after being indicted on separate charges of sending threatening emails to a female classmate.
Taiwanese authorities later issued an arrest warrant for Zhang after he failed to respond to prosecutors' summons, according to the Criminal Investigation Bureau (CIB).
The CIB said last week that the emailed bomb threats might come from overseas and it was likely the person was using a VPN to conceal their identity and location.
The CIB said in the statement Thursday that it has provided related information and data to China through the joint crime-fighting agreement while having asked the Chinese authorities to deal with the cases related to Zhang in accordance with the law before notifying Taiwan of the law enforcement results.