Tensions rise as China says it will check Taiwan's vessels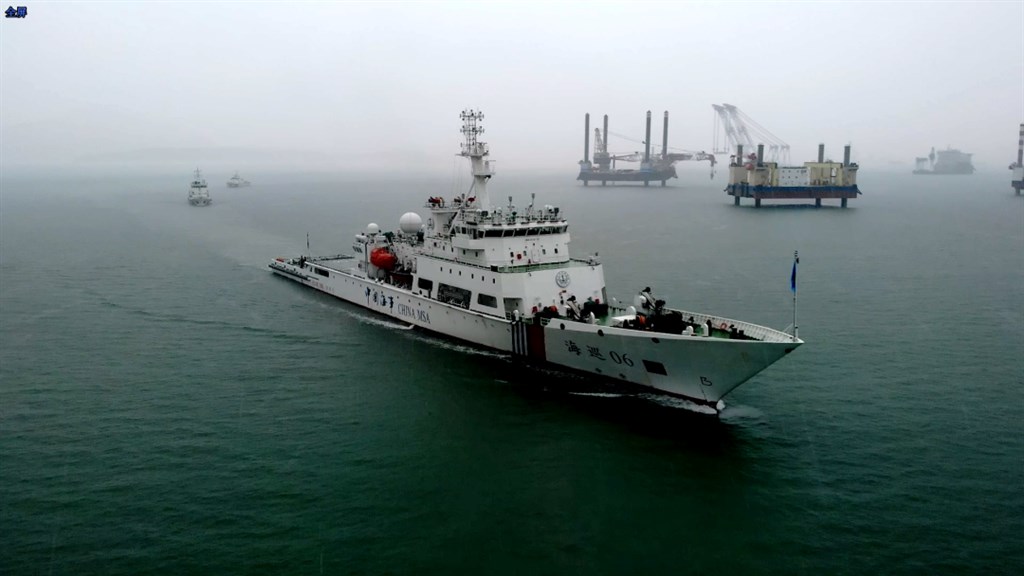 Taipei, April 6 (CNA) Taiwan has asked locally-flagged vessels to not cooperate with Chinese maritime police attempting to make on-board inspections of commercial ships in the wake of President Tsai-Ing Wen's (蔡英文) meeting with U.S. House Speaker Kevin McCarthy.
Taiwan's Maritime and Port Bureau said late Wednesday it had asked crews to reject any attempts at boarding and contact the Coast Guard Administration for protection, following the Fujian Maritime Safety Administration (MSA) announcement it would conduct "on-site inspections" of all cargo and construction support vessels operating in parts of the Taiwan Strait.
Taiwan has striven to resume cross-strait sea transport, which is evidenced in the resumption of ferry links between Taiwan and China marine transport, but if China impedes exchanges with its unilateral actions, Taiwan will be forced to take corresponding action, and China will have to bear the consequences, the bureau said.
According to the Fujian MSA, a maritime patrol led by "Haixun 06" - the first large Chinese vessel designated to patrol the Strait - will be conducting the searches on sea routes used by ferries between Chinese coastal cities, Lienchiang (Matsu Islands), and Kinmen; sea routes used by cargo ships from Fujian's Pingtan Islands to Taiwan; areas where commercial vessels and fishing boats abound; and areas where illegal seasand mining is rife.
The Fujian MSA's announcement earlier Wednesday came just hours before Tsai was scheduled to meet with Speaker McCarthy at the Ronald Reagan Presidential Library in California, and is being viewed in some quarters as a retaliatory measure by Beijing.
Taiwan's Coast Guard Administration (CGA) responded to news of the Chinese inspections by stating that it was closely monitoring the situation and carrying out patrols as normal.
Tsai's meeting with McCarthy was only a natural diplomatic exchange between two friendly nations, and China must not use it as a pretext to overstep its jurisdiction or threaten the safety of Taiwanese in maritime zones governed by Taiwan, the CGA said.
The CGA said it hoped that China would not engage in excessive behavior that infringes on Taiwan's sovereignty and disrupts regional peace.
Meanwhile, Taiwan's Mainland Affairs Council (MAC) voiced "strong opposition and stern protest to the Chinese side."
Not only were the actions detailed in China's announcement designed to escalate tensions, but they would also contravene the cross-strait sea transport agreement and deviate from the usual practices concerning cross-strait maritime affairs, the MAC said in a statement.
Related News
April 6: Meeting with President Tsai not meant to escalate tensions with China, McCarthy says
April 6: Tsai, McCarthy reaffirm strong Taiwan-U.S. bond after historic meeting
April 6: No reason for China to overreact to Tsai-McCarthy meeting: White House
April 6: President Tsai meets U.S. speaker McCarthy in California
April 5: Tsai to set milestone in meeting with U.S. house speaker