Limited cross-strait ferry services to be expanded from March 25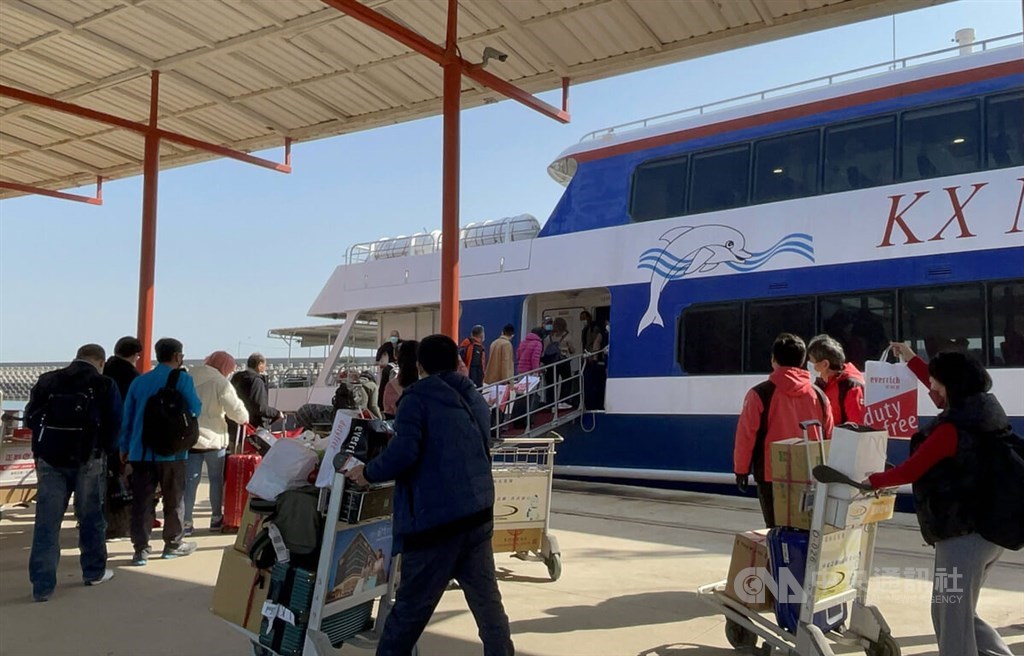 Taipei, March 16 (CNA) The eligibility and scope of ferry services currently operating between Taiwan-held offshore islands and ports in China's Fujian Province will be broadened from March 25, the Mainland Affairs Council (MAC) announced on Thursday.
From that date, Republic of China passport holders from Taiwan proper and their Chinese spouses will be able to use the cross-strait ferry services to travel between the two sides, MAC deputy chief Liang Wen-chieh (梁文傑) told a news conference.
However, Liang noted that Chinese nationals who hold only permits for travel to Kinmen, Matsu and Penghu will not be allowed to travel to Taiwan proper.
Currently, only Kinmen and Matsu residents and their Chinese spouses and children are allowed to travel between Kinmen and Xiamen or between the Matsu Islands and Fuzhou via the ferry services, which were restored in a limited capacity from Jan. 7 to Feb. 6 because of the Lunar New Year holiday.
The measure enabled them to travel between the two island chains and China during the holiday, without having to first fly to Taiwan and then to China.
From March 25, the service will be expanded to six round-trip ferry journeys from Kinmen to Xiamen everyday, up from a maximum of one round-way trip per day, while round trips on the Kinmen-Quanzhou route will be increased to three per week, from the current two per week, Liang said.
Trips between the Matsu Islands and Fuzhou (from Fu'ao Pier to Langqi and from Beisha Harbor to Huangqi) will also increase to as many as 14 per week, compared with four currently, he added.
To deal with greater demand on holidays or weekends, one round-trip journey can be added to each route per day, while applications for chartered ferry services can be filed in advance with the transportation authorities for those wanting to depart from the Penghu Islands, he added.
Cross-strait ferry services were suspended on Feb. 10, 2020 amid the COVID-19 outbreaks across the globe.