China lifts ban on imports of Kinmen Kaoliang: local government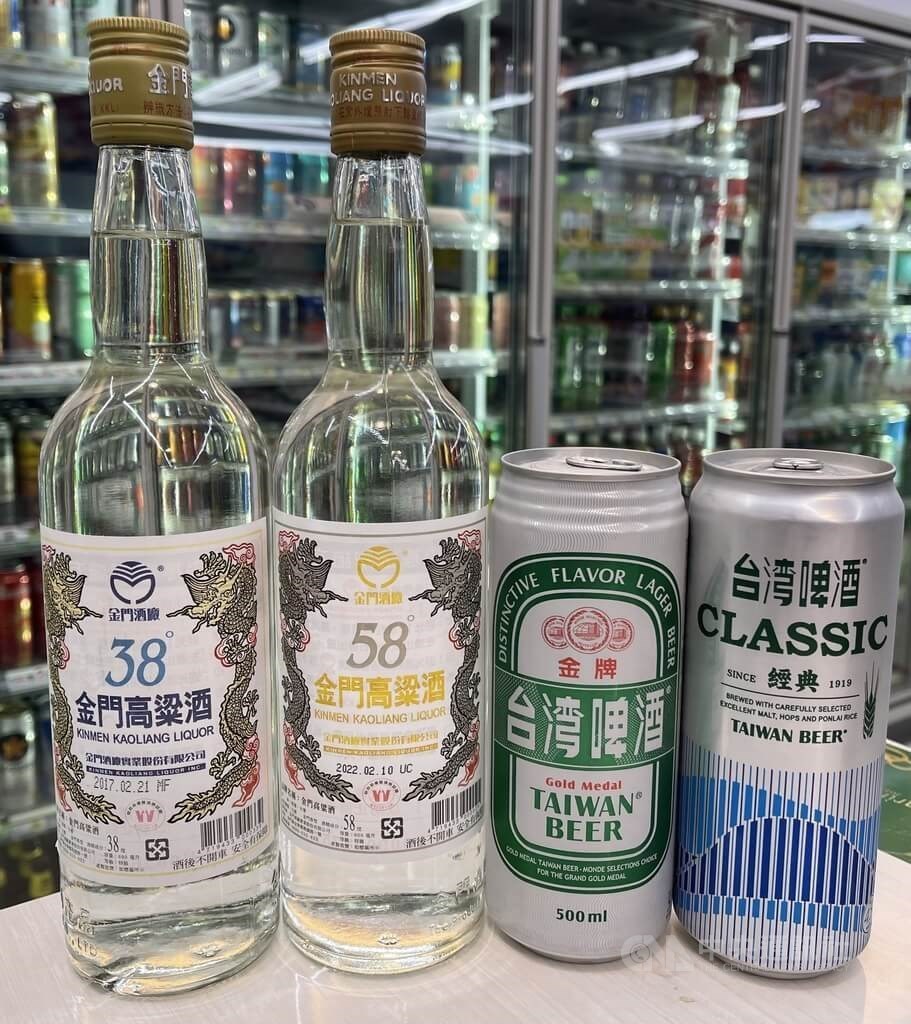 Taipei, Jan. 29 (CNA) China has lifted its import ban on Kaoliang liquor brewed by Kinmen Kaoliang Liquor Inc. (KKL) following a meeting between Kinmen County Magistrate Chen Fu-hai (陳福海) and China's Taiwan Affairs Office (TAO) Director Sung Tao (宋濤), the local government said in a statement Sunday.
China's General Administration of Customs has officially authorized a Customs Registration Code for Kinmen Kaoliang Liquor Inc., enabling the company to export its products to China effective Jan. 28, according to the statement.
The news came after Chen and Kinmen officials traveled to Xiamen in China's Fujian Province on Saturday to meet early Sunday with Sung, who assumed the post in December last year.
China's General Administration of Customs halted beer and distillery items from 11 out of 28 Taiwanese suppliers, starting Dec. 9 last year, including KKL, Taihu Brewing, King Car Food Industrial Co., Legend Brewery Co., Win Shan International Co. and state-own Taiwan Tobacco & Liquor Corp.
In addition, shipments of 123 out of 354 beverage items registered by Taiwanese exporters have also been suspended, with the companies affected including HaySong, Vitalon Foods, Uni-President Enterprises, Taisun Enterprise, Oceanic Beverages and King To Nin Jiom Medicine, the Chinese agency's website showed.
The suspension of beer, liquor and beverage shipments from Taiwan's exporters came after Chinese custom authorities imposed a ban on imports of grouper from Taiwan in June, which was later expanded to include products of multiple Taiwanese food brands.
Zhu Fenglian (朱鳳蓮), a spokeswoman for China's TAO, said in December last year that some of Taiwan's food exporters failed to provide full information under a new registration system, so they were unable to secure approval to ship their products to China.
Zhu said that the new registration system was introduced in April 2021 and became effective on Jan. 1, 2022.
However, KKL Spokesman Chen Qi-zhan (陳啟展) said at that time that his company secured a qualification code from the Chinese customs service as early as Dec. 28 2021, which is supposed to be effective until Dec. 28, 2026.
Meanwhile, Ma Xiaoguang (馬曉光), a spokesman for China's TAO, said via a statement on Sunday, that 63 Taiwanese exporters, including KKL, recently provided the information needed to update their registration under the new system.