China-based Hon Hai subsidiary plant designated as 'lighthouse factory'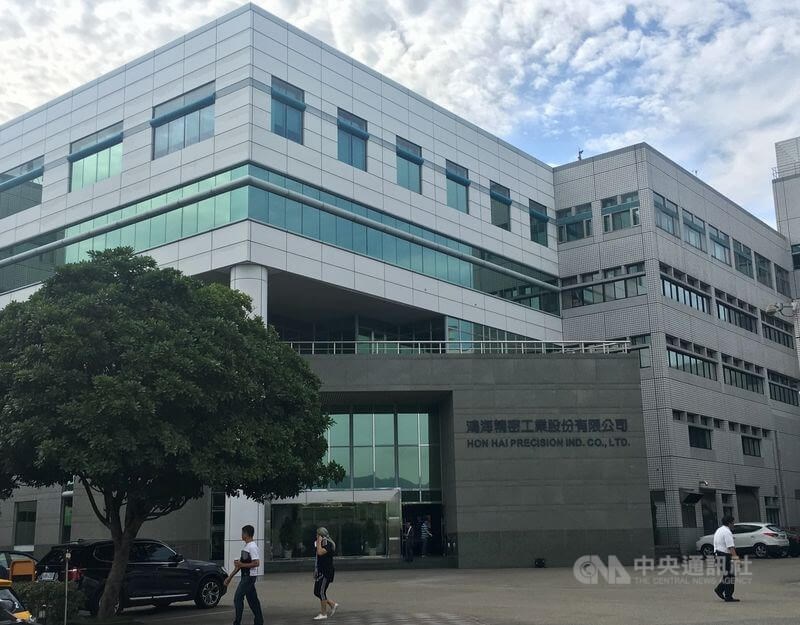 Taipei, Jan. 15 (CNA) A China-based subsidiary of Taiwan-based Hon Hai Precision Industry, known as Foxconn globally, has been selected for the sixth time as the builder of a "lighthouse factory" by the World Economic Forum (WEF).
Foxconn Industrial Internet Co. (FII), the Shanghai-listed company based in the southeastern Chinese city of Shenzhen, said in a statement last week that its Guanlan campus had been included in the WEF's Global Lighthouse Network (GLN), a community of manufacturing sites and value chains that are leaders in the adoption of Fourth Industrial Revolution (4IR) technologies.
The Guanlan campus -- which follows five other FII or FII-affiliated GLN sites in Shenzhen, Qinhuangdao, Chengdu, Wuhan, and Zhengzhou -- is also the first of its kind focusing on precision metal processing, FII said.
The campus was one of 29 GLN sites announced by the WEF on Jan. 13, joining the ranks of 132 leading manufacturers in the world, according to the international organization.
FII was able to achieve agile product introduction, quick capacity ramp-up, and smart mass production by deploying 4IR technologies in response to their customers' needs for the rapid release of new smartphone products and strict quality standards, the WEF said.
FII's application of 4IR has accelerated new product introduction by 29 percent, led to 50-percent faster ramp-ups, reduced quality non-conformance by 56 percent, and reduced manufacturing cost by 30 percent, it said.
In 2018, the WEF and consulting firm McKinsey started the first lighthouse network list, recognizing nine manufacturing plants in a survey of the digital transformation of more than 1,000 factories.
The term "lighthouse factories" refers to production plants that have adopted 4IR technologies, including AI and the Internet of Things (IoT) in their daily operations.