Taiwan reaffirms sovereignty, independence in response to Xi speech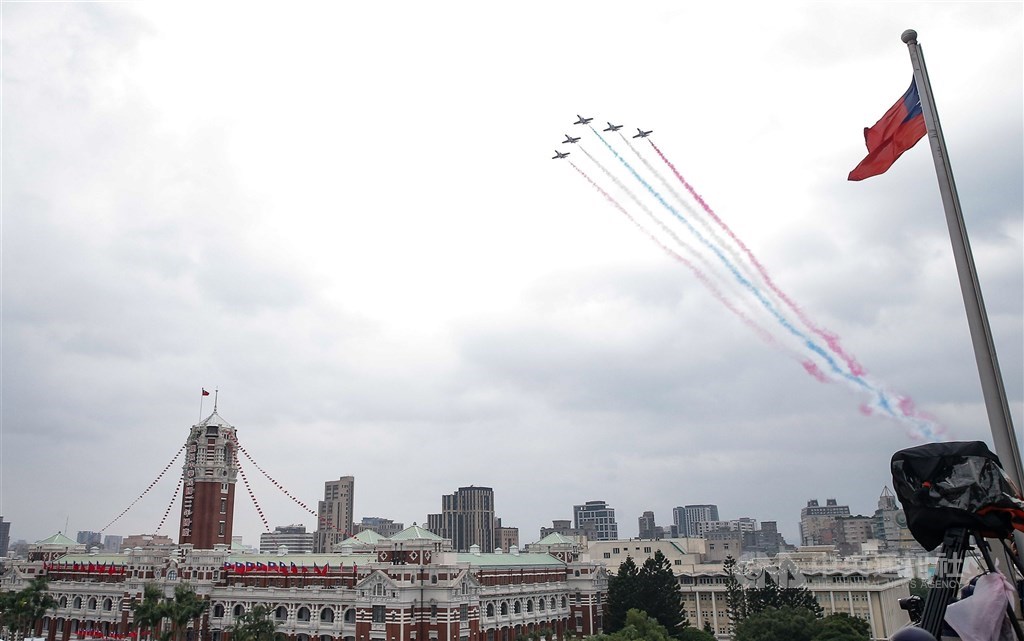 Taipei, Oct. 16 (CNA) The office of President Tsai Ing-wen (蔡英文) reiterated Sunday that it represents a "sovereign and democratic country," in response to comments by Chinese leader Xi Jinping (習近平) in a major speech earlier in the day.
In an address at the opening of the 20th congress of the Communist Party of China, Xi said Beijing will continue to strive for peaceful "reunification" with Taiwan but will never promise to renounce the use of force.
Specifically, he warned that China reserves the option of taking all measures necessary against "interference by outside forces" and "separatists" seeking Taiwan independence.
As a solution, Xi said, the "one country, two systems" model, under which Beijing governs Hong Kong and Macau, remains "the best means" of achieving "reunification" of the two sides of the Taiwan Strait.
In response, presidential spokesman Xavier Chang (張惇涵) said in statement that Tsai's national security team was closely monitoring the Party Congress, at which Xi is expected to secure a third five-year term.
Chang reiterated that the Republic of China (Taiwan) is a "sovereign and independent country," and that mainstream public opinion in Taiwan had clearly rejected the "one country, two systems" idea.
"The consensus of the Taiwanese public is that territorial sovereignty, independence and democracy cannot be compromised and that military conflict is not an option for the two sides of the Taiwan Strait," he said.
Citing Tsai's recent speech on Taiwan's National Day, Chang said Taiwan is willing to work with Beijing to find "a mutually agreeable arrangement" to uphold peace and security in the Taiwan Strait, provided it is done on a basis of rationality, equality and mutual respect.
Meanwhile, Taiwan's Mainland Affairs Council (MAC) issued a statement Sunday lamenting Beijing's continued "lack of new thinking and proper judgment" with regard to its policies on Taiwan.
The Taiwanese people alone have the right to determine their future, and they will never accept China's proposals such as the "1992 consensus" or "one country, two systems" as outcomes, the MAC said.
Taiwan's commitment to its sovereignty and democracy is "a fact that the Beijing authorities will have to face up to," the MAC said.
At China's 20th Party Congress, which runs through Oct. 22, new members of the Politburo Standing Committee are expected to be confirmed, including a replacement for outgoing Premier Li Keqiang (李克强).
Related News
Oct. 16: Xi's remarks show Taiwan issue is now part of Sino-U.S. rivalry: Scholar
Oct. 16: 'People should not be intimidated,' Canadian MP says after China rebuke
Oct. 14: Symbolic U.S. gestures on Taiwan increasing chance of war: U.S. analysis
Oct. 14: Xi to consolidate power, keep Taiwan at top of PRC agenda: Analysts
Oct. 13: Troops authorized to decide how to counter PLA 'first strike': Defense ministry
Oct. 10: Tsai urges respect for Taiwan's sovereignty in National Day address
Oct. 10: Tsai's National Day speech delivers goodwill message to China: analysts
Sept. 15: European Parliament passes 'silicon shield' pro-Taiwan resolution