Pelosi's Taiwan visit 'not provocative;' China the only threat: Pompeo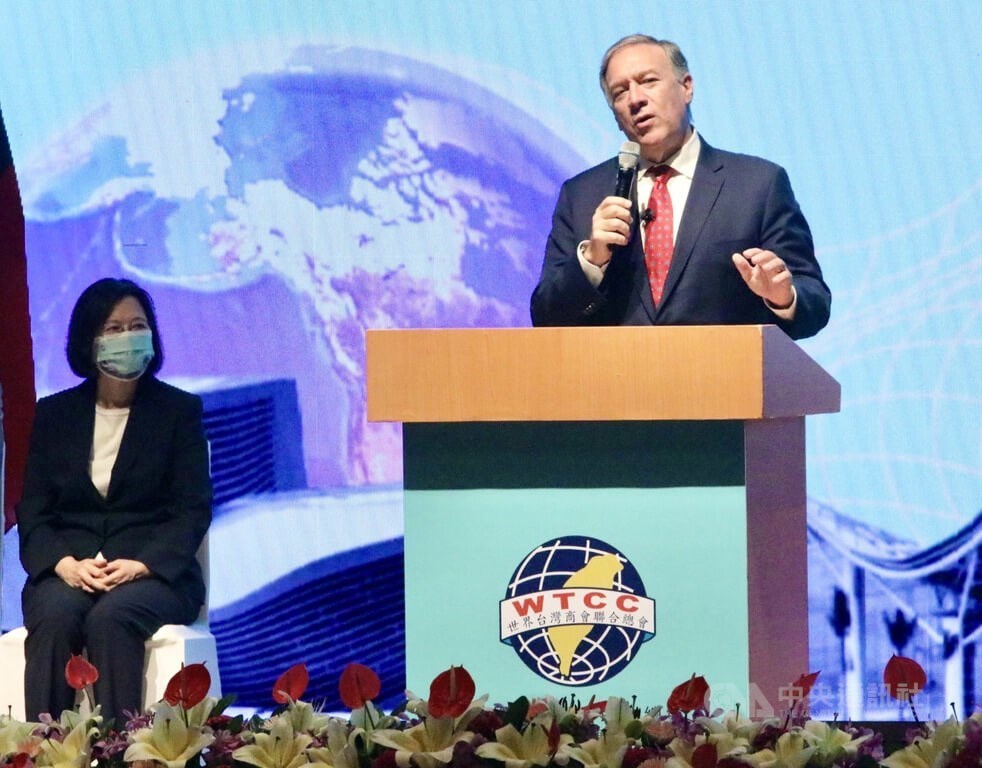 Kaohsiung, Sept. 28 (CNA) Former U.S. Secretary of State Mike Pompeo branded China on Wednesday as the "only threat to the region" and rejected the description of House Speaker Nancy Pelosi's visit to Taiwan and Taiwan's defending of its sovereignty as "provocative and threatening."
Speaking at a meeting of the World Taiwanese Chambers of Commerce in Kaohsiung, Pompeo, who was invited to attend the annual gathering, said he saw some news media reports that described Pelosi's visit as "provocative."
"We've seen your president and others in your country here in Taiwan, talk about basic rights to defend their own sovereignty and make decisions for themselves," he said.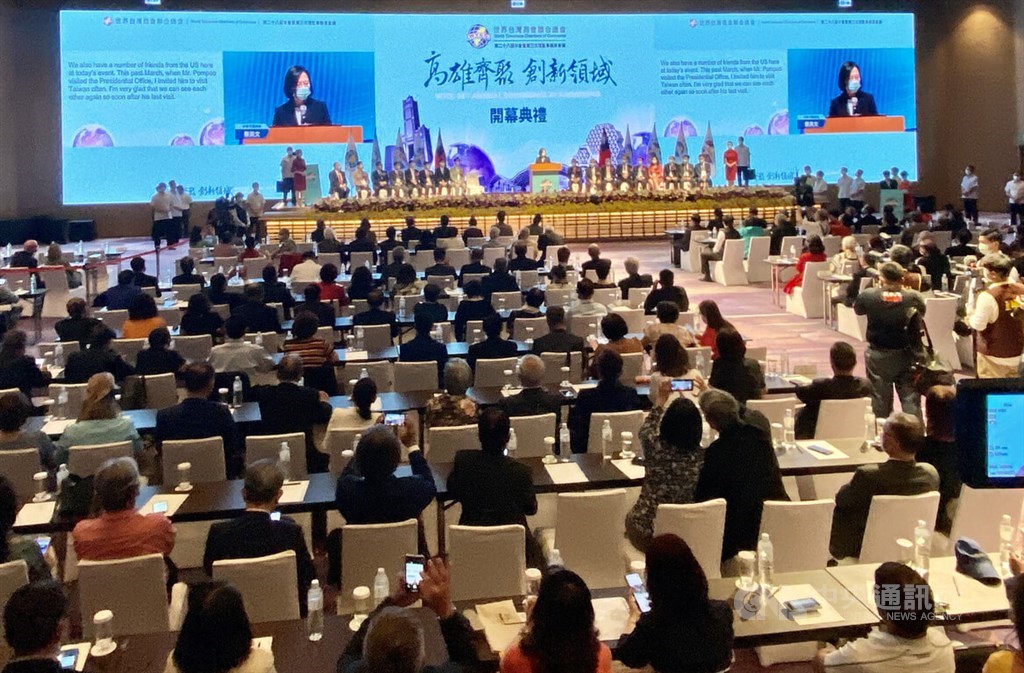 Many global news reports, in particularly the "Chinese propaganda machine" would say these behaviors are "provocative" and "threatening," according to Pompeo, but he argued those reports were focused on the wrong target.
"We should never forget who's threatening. It is not the great people of Taiwan. It is not the United States of America. The only threat to this region, the people who desire to upend what we know is right, and decent and moral, is in fact the Chinese Communist Party," Pompeo said.
He urged people to never "put moral equivalence on the table," and be clear and proud of that "for which each and every one of us stands."
Tensions over Taiwan between Washington and Beijing were heightened after Pelosi's visit to Taiwan in early August, the first visit by a sitting U.S. House Speaker to the country in 25 years.
Beijing showed its displeasure after Pelosi's 19-hour-visit with large-scale military drills in waters around Taiwan that went beyond previous military maneuvers, such as flying fighter jets in Taiwan's air defense identification zone (ADIZ), aimed at sending a message to Taiwan and the U.S.
China sees Taiwan as part of its territory and has vowed to push for "reunification," by force if necessary. It has tried to justify its recent moves by accusing America of hollowing out its commitment to its one-China policy and promoting formal Taiwan independence.
Meanwhile, Pompeo called on the U.S. to ditch its long-term economic and trade engagements with China and work more closely with Taiwan instead.
"We should all understand the risk associated with working alongside the Chinese Communist Party," he said.
"But today, the Chinese Communist Party wants to change the way you live here. They want to change the way that people all throughout Southeast Asia live. They want to change the way that people inside of my country live."
He said the U.S. and Taiwan do not need to rely on the Chinese market as together both have the capacity, human capital, technology, and goodwill, to deliver outcomes.
"When we build this for ourselves, for our companies, when we build it for freedom and peace, then one day, one day the people in the Chinese Communist Party will get to be part of that as well. I pray that that day is soon. I know that the work that we can collectively do together will hasten it."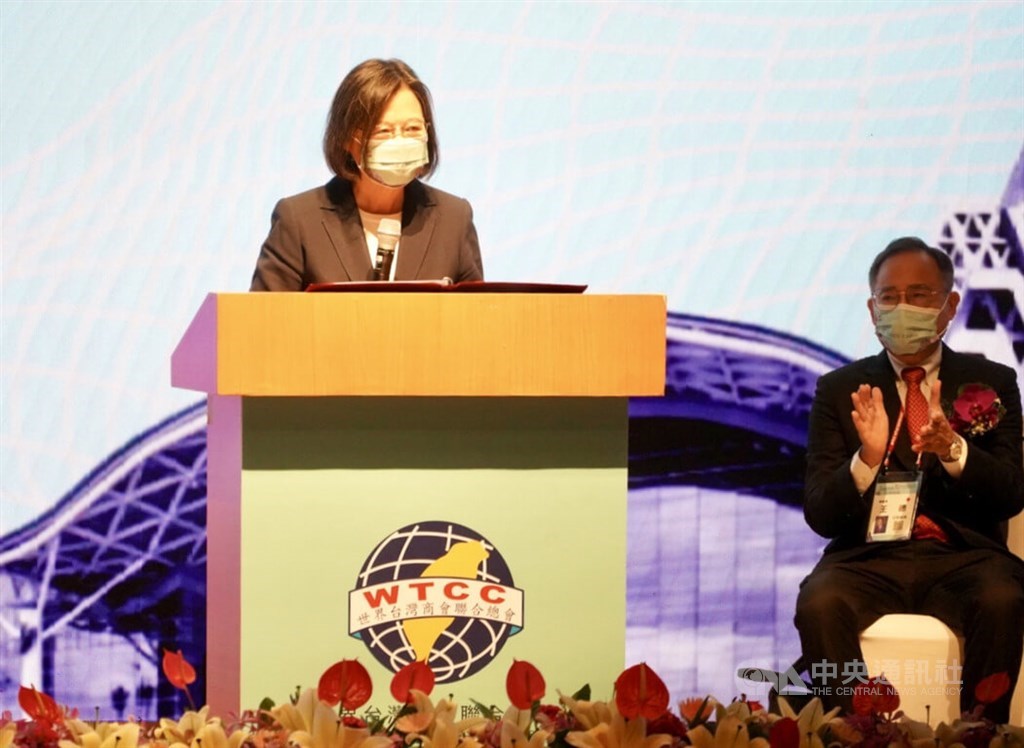 President Tsai Ing-wen (蔡英文) also attended the event, and she thanked Pompeo for his support of Taiwan.
Pompeo, a potential contender for the Republican Party nomination in the 2024 U.S. presidential race who arrived Taiwan late Monday, was invited to speak at the first Global Taiwan Business Forum in Kaohsiung on Tuesday and deliver the opening address at the annual meeting of the World Taiwanese Chambers of Commerce on Wednesday.
This is Pompeo's second visit to Taiwan after a visit in March this year.