Army fires warning flares at Chinese drone spotted in Kinmen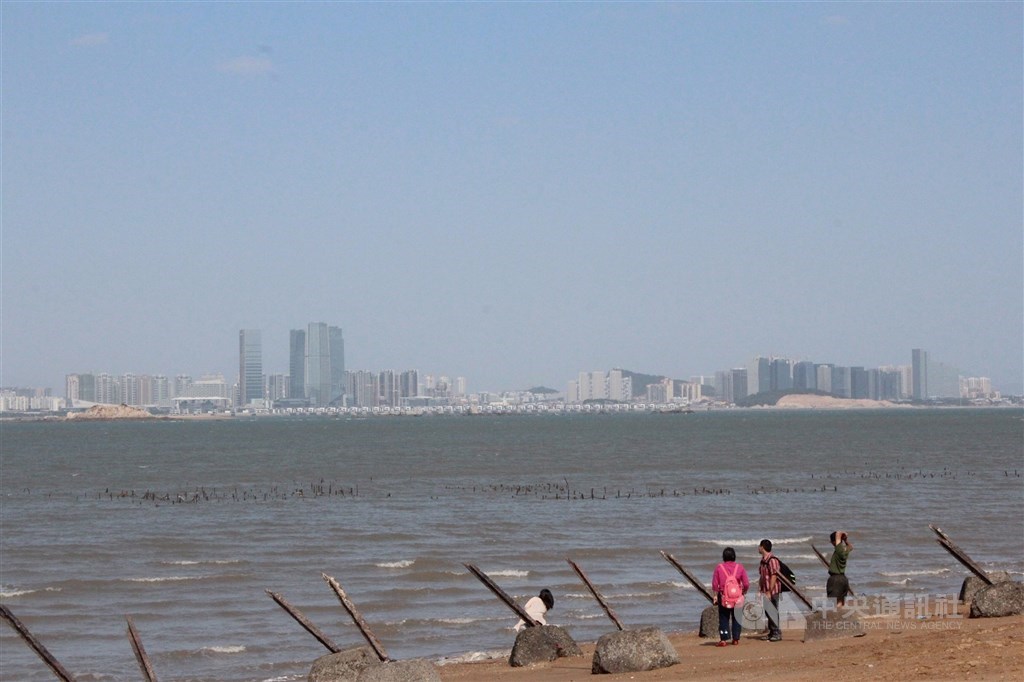 Taipei, Aug. 28 (CNA) Taiwan's army has fired warning flares after a Chinese drone was spotted over a small island in Kinmen County, rekindling the debate about how the military should deal with intrusions by drones in Taiwan's airspace.
In a statement issued Sunday, the Kinmen Defense Command said a civilian-operated drone from China appeared Saturday over Lieyu Township, a small island in the offshore Kinmen County located less than 10 kilometers from the shores of Fujian province.
It said the army responded by firing warning flares based on standard operating procedures but refrained from more aggressive measures such as shooting the drone down to avoid further escalating cross-Taiwan Strait tensions.
A clip of the drone's flight was posted on Chinese social media platform Weibo on Saturday and showed it flying close to and filming a military lookout post, including its facilities and soldiers and ship and aircraft identification charts.
The clip was the latest aimed at embarrassing Taiwan's military after a previous post a few days ago of a close-range aerial clip of Taiwanese soldiers flinging stones at the drone as it filmed them, putting pressure on the military to respond.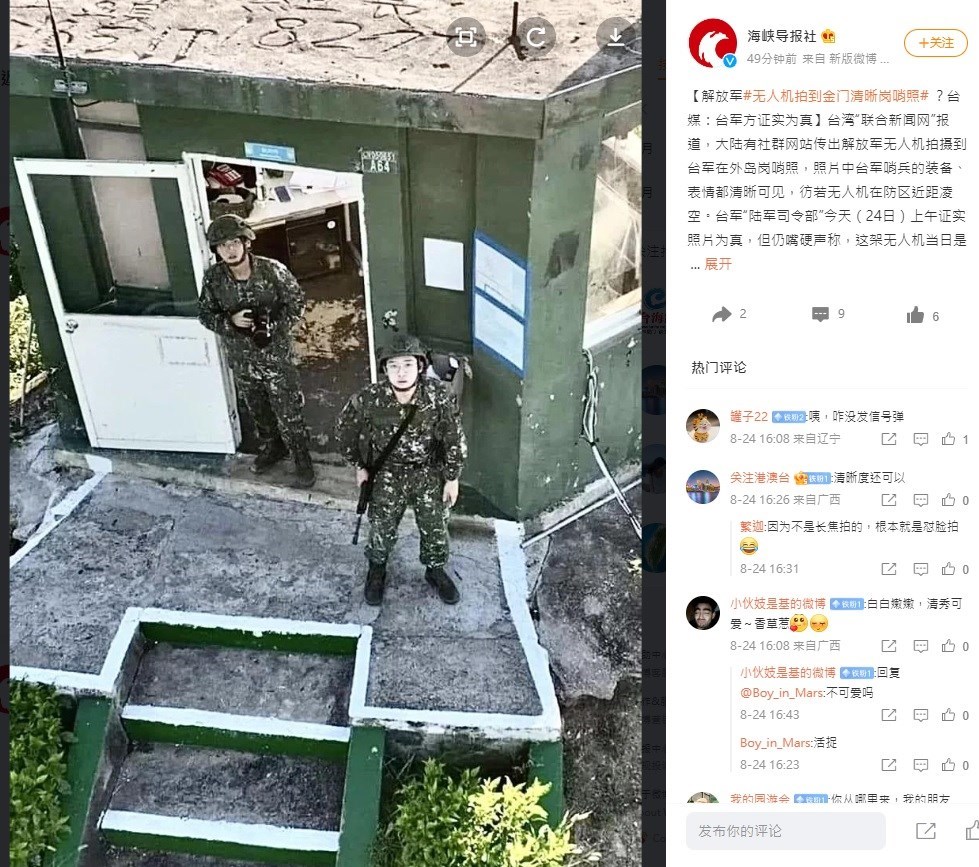 To deal with the threat, the Ministry of National Defense (MND) said recently it has been working on a defensive system against drones for installation by 2023 in Taiwan's two offshore counties located close to China's coast -- Kinmen and Lienchiang.
In the wake of China's more aggressive military maneuvers in recent weeks, however, some observers are urging the MND to do more.
Lo Cheng-fang (羅正方), the chief executive officer of GEOSAT Aerospace & Technology Inc., told CNA the army should not hold back on pulling the trigger of counter-drone weapons when spotting them in territorial airspace.
He said that when faced by China's provocative "gray zone" tactics, defined as coercive actions carried out by seemingly non-state or non-military actors, the worst thing Taiwan can do is to do nothing because it will simply encourage China to become more aggressive.
It should be enough at present for Taiwan to use standard drone jammers to counter the Chinese drone incursions, Lo argued.
But he warned that China would only intensify its harassment campaign and said Taiwan's military needed to respond with more than a drone defense system and develop high-powered microwave jammers to counter drone attacks.
Lu Li-shih (呂禮詩), a former navy lieutenant commander, opposed the idea of shooting down the drones.
He argued instead that the army should try to set up a virtual perimeter known as a geofence around a no-fly zone between the offshore counties and China to stop drones from entering.
Referring to the geofencing technique of China's Da-Jiang Innovation (DJI), Lu said, the solution would be to have the Ministry of Digital Affairs cooperate with the Information, Communications and Eletronic Force Command to hack into DJI's system and establish a geofence in the Taiwan Strait.