Defense ministry says China simulating attack on Taiwan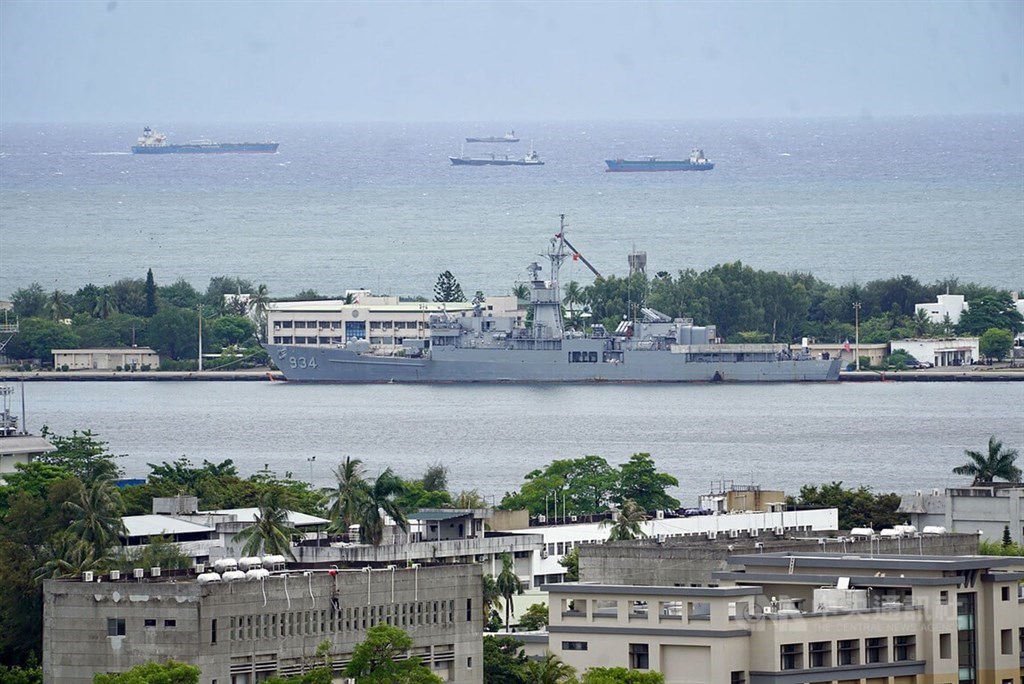 Taipei, Aug. 6 (CNA) Taiwan's Ministry of National Defense (MND) said on Saturday that multiple Chinese military aircraft and vessels had operated near Taiwan in the morning in what it believed to be a simulation of an attack on Taiwan's main island.
In a brief press statement, the MND said multiple Chinese military aircraft and vessels conducted activities near Taiwan Saturday morning, with some of them crossing the median line of the Taiwan Strait -- an unofficial buffer zone normally avoided by both Taiwanese and Chinese military aircraft and vessels.
The MND added that the Chinese military was likely "simulating an attack on Taiwan's main island."
In response to the incursions, the military scrambled its aircraft, sent radio warnings and deployed defense missile systems to track the Chinese military planes, the statement said.
The exercises come on the third day of China's four-day military drills carried out in waters near Taiwan in response to a visit earlier this week by U.S. House Speaker Nancy Pelosi - the highest ranking American official to visit in 25 years.
While Pelosi, the Taiwanese government and its supporters said the visit helps demonstrate support for Taiwan amidst tensions with China, Beijing's government and its supporters called it a violation of U.S. commitments to the One China policy and a step that would embolden Taiwan's pro-independence ruling party.
Update
Aug. 8: China changes previously announced timetable, PLA drills continue
Aug. 7: China sends 66 warplanes, 14 warships around Taiwan Sunday
Aug. 7: Taiwan to hold live-fire artillery drills to test combat readiness
Related News
Aug. 6: 20 Chinese warplanes, 14 warships deployed around Taiwan: MND
Aug. 6: U.S., Japan, Australia urge China to stop military drills
Aug. 6: Taiwan companies told to abide by China's labeling rule: MOEA
Aug. 6: 4 drones spotted over Taiwan's Kinmen islands
Aug. 5: China's drills a 'new normal' aimed at changing status quo: Experts
Aug. 4: President Tsai calls China's live-fire drills 'irresponsible act'
Aug. 4: China fires 11 Dongfeng ballistic missiles into waters off Taiwan: MND
Aug. 4: China cannot stop world leaders from visiting Taiwan: Pelosi
Aug. 3: China's military exercises aimed at blockading Taiwan: defense ministry
Aug. 3: China imposes new trade restrictions on Taiwan as Pelosi visits
Aug. 2: Visit to honor 'unwavering' U.S. commitment to Taiwan: Pelosi