Mars Wrigley removes Snickers commercial that listed Taiwan as a country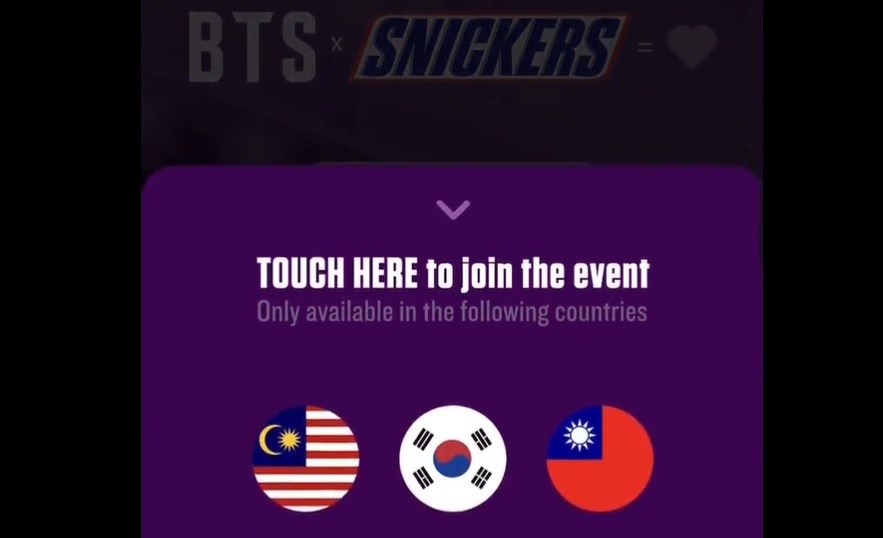 Taipei, Aug. 5 (CNA) American confectionery Mars Wrigley removed a Snickers candy bar commercial that displayed the national flag of the Republic of China (ROC, Taiwan's official name) and listed Taiwan as a country Friday, following attacks from nationalistic Chinese netizens.
The company also issued an apology for the incident.
The commercial, which was mainly intended for the Malaysian, Korean and Taiwanese markets, featured new packaging for the candy bars sporting song titles by the K-pop group BTS, in which the ROC national flag was juxtaposed with the national flags of South Korea and Malaysia under a line that read "Only available in the following countries."
It triggered a torrent of criticism on the Sina Weibo microblog Friday after it was shared by unification-minded Chinese netizens, who accused the brand of "showing Taiwan as a country," "spreading the poison of Taiwanese independence" and having engaged in "blatant provocation."
Many vowed to boycott the company's products.
Mars Wrigley later published a statement on Snickers' official Weibo account saying it was "deeply sorry," and that it had informed Snickers promotional teams in the three markets to review and revise the content on their websites and social media pages "to ensure there are no mistakes in the company's publicity materials."
The commercial had been pulled from the Snickers official website and social media pages as of press time.
According to the statement, Mars Wrigley respects China's sovereignty and the integrity of its territory, and will strictly follow Chinese law in all of its business activities.