China's planned military drills a threat to Taiwan's metropolitan areas: MND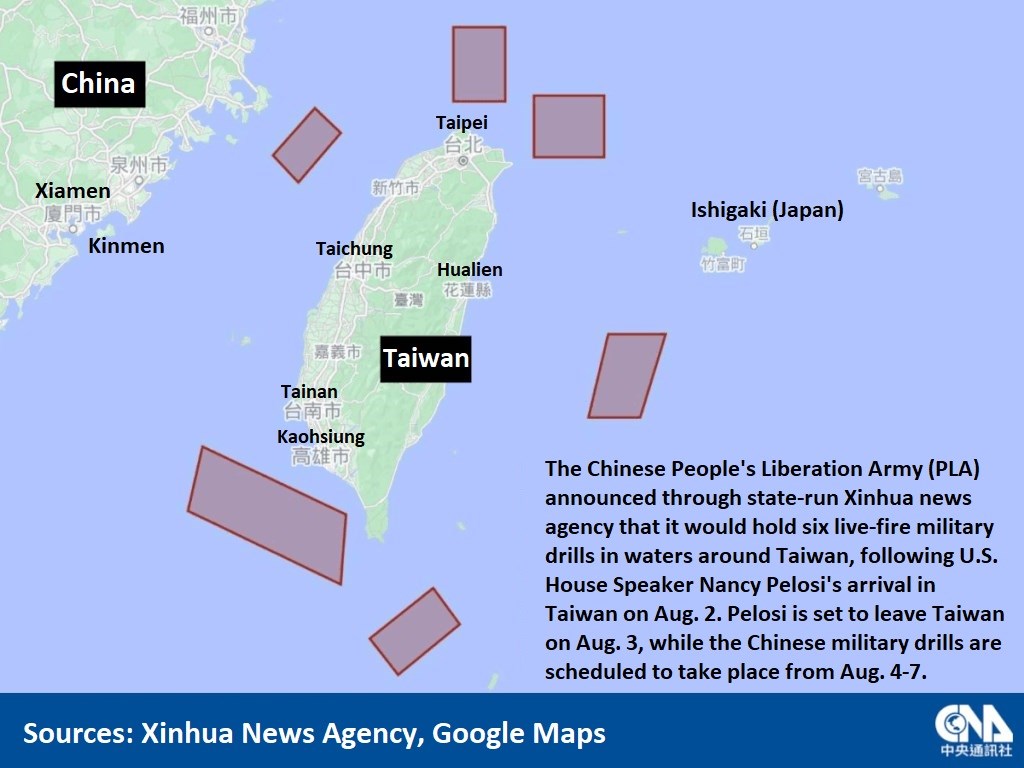 Taipei, Aug. 3 (CNA) China's plans to hold live-fire drills in six maritime areas near Taiwan over the next few days are an attempt to threaten Taiwan's major ports and metropolitan areas, Taiwan's Ministry of National Defense (MND) said Wednesday, in response to China's announcement of the drills shortly after U.S. House Speaker Nancy Pelosi arrived in Taiwan late Tuesday.
"This unilateral effort to undermine regional peace and stability will not help China's international image and will hurt the feelings of people on both sides of the Taiwan Strait," the MND said in a statement, while strongly condemning the Chinese plans.
Minutes after Pelosi's aircraft landed in Taipei late Tuesday night, the Chinese People's Liberation Army (PLA) announced through state-run Xinhua news agency that it would hold live-fire drills in six maritime areas around Taiwan, scheduled to take place from Thursday to Sunday.
The drills were announced by Xinhua at 11 p.m., 16 minutes after Pelosi's flight landed at Taipei Songshan Airport. Pelosi is expected to depart Taiwan before the scheduled drills start, according to a source familiar with the matter.
According to a map provided by Xinhua, the drills will be carried out in waters north, northeast, northwest, east, south and southwest of the nation in the Taiwan Strait, the Bashi Channel, East China Sea and the Pacific.
The map shows that one of the locations of the planned drills is less than 20 kilometers from Kaohsiung in southern Taiwan.
The agency warned aircraft and ships to stay away from the aforementioned areas.
Taiwan's defense ministry said the PLA's planned drills shows its mentality and how it resorts to force to resolve differences and undermine regional peace and stability.
The ministry said it is closely monitoring the PLA's movements and will respond appropriately to any actions by the Chinese military.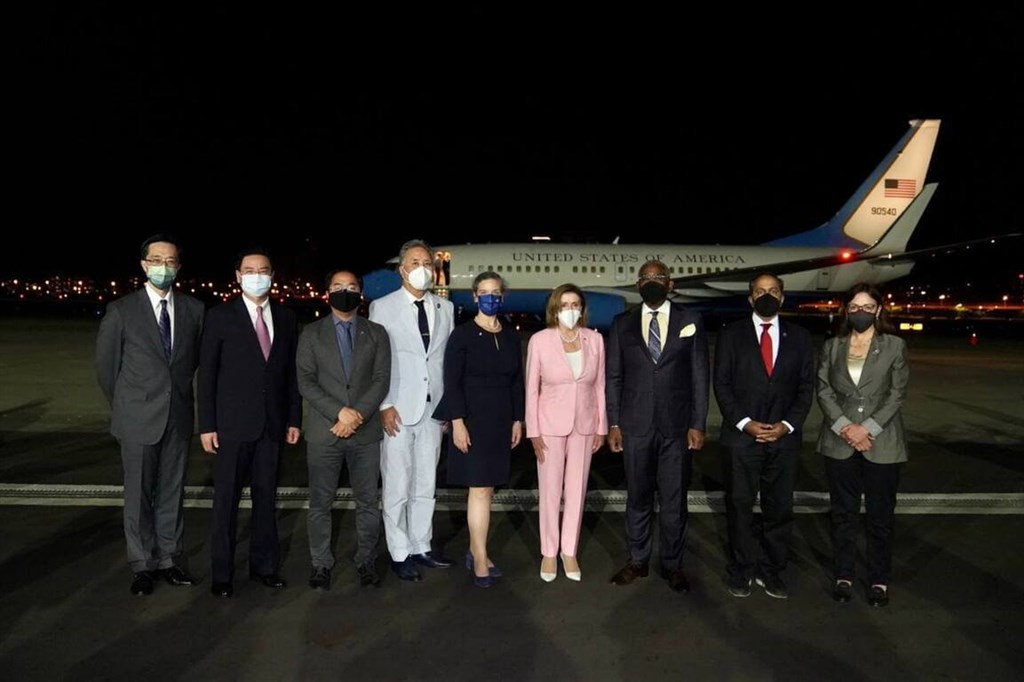 China's announcement of the drills was followed by a statement by China's Ministry of National Defense Spokesman Wu Qian (吳謙) that the PLA would launch a series of military countermeasures against Pelosi's "deliberate provocation" despite Beijing's repeated warnings that visiting Taiwan would bring about "serious consequences."
Pelosi's visit was a serious violation of the Three Joint Communiqués and the "one China" principle, which has seriously hurt US-China relations, he said, adding that all external intervention and separatists attempts at Taiwanese independence shall be resolutely crushed.
Nathan Ruser, a researcher at the Australian Strategic Policy Institute, said in a Twitter post that the PLA's planned drills "are the most provocative moves by China in decades & would qualify for the UN definition of state aggression."
As Pelosi's flight was approaching Taiwan Tuesday, military activity by China and the U.S. was reported in waters surrounding the nation.
At 4 a.m. Tuesday, two Chinese warships - likely a Type 055 stealth guided missile destroyer and a Type 054A guided-missile frigate - were seen in international waters about 45 nautical miles southeast of Lanyu Island in eastern Taiwan, a military official, speaking on condition of anonymity, told CNA.
Meanwhile, citing an unnamed source, Reuters reported that Chinese aircraft and warships were operating close to the Taiwan Strait median line, while Taiwan scrambled fighter jets to monitor the situation.
The Chinese aircraft repeatedly performed the "provocative" tactical move of briefly "touching" the median line before circling back, Reuters cited the source as saying.
Later on Tuesday, the MND confirmed that 21 Chinese military aircraft flew into the southwestern part of Taiwan's air defense identification zone (ADIZ) that day.
In response, Taiwan scrambled a combat air patrol, sent radio warnings, and deployed defense missile systems to track the Chinese military planes, the MND said.
Meanwhile, the U.S. Navy deployed four warships in the Philippine Sea east of Taiwan and the Philippines and south of Japan in what it called "routine deployments," Reuters reported, citing an unnamed U.S. Navy official.
Those included the aircraft carrier USS Ronald Reagan, the guided missile cruiser USS Antietam, the destroyer USS Higgins, and the big deck amphibious ship USS Tripoli, the official was quoted as saying.
In a recent report, CNN said the U.S. Department of Defense had "kept a substantial force" near Taiwan in preparation for Pelosi's visit.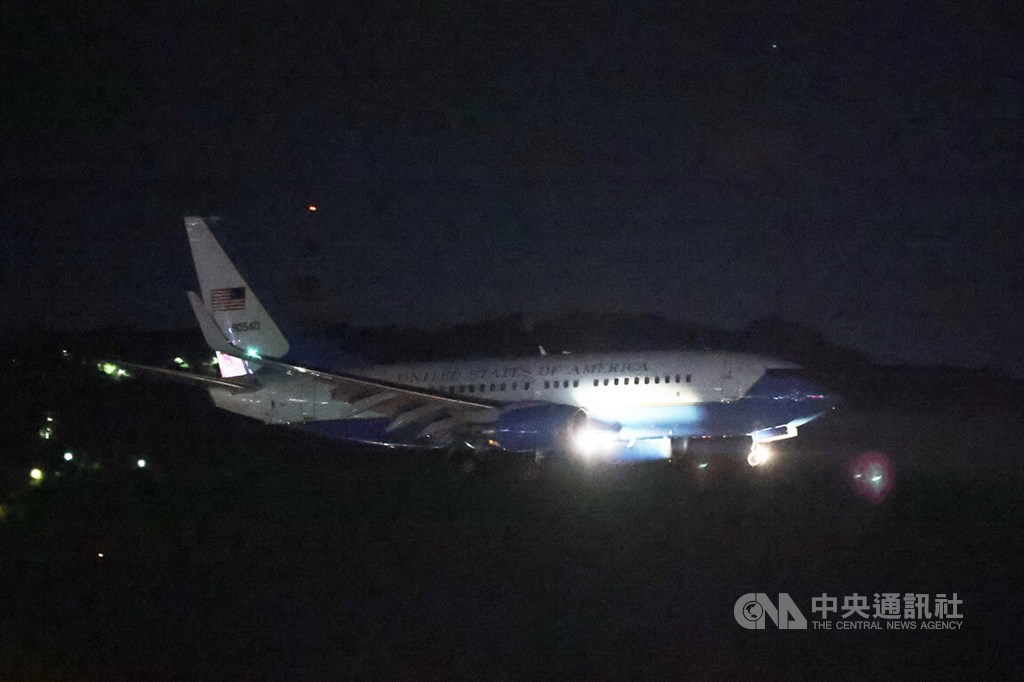 Update
Aug. 6: 20 Chinese warplanes, 14 warships deployed around Taiwan: MND
Aug. 6: U.S., Japan, Australia urge China to stop military drills
Aug. 6: Taiwan companies told to abide by China's labeling rule: MOEA
Aug. 5: 68 Chinese warplane, 13 warship sorties recorded around Taiwan: MND
Aug. 5: MOFA reports continued cyberattacks seeking to crash its website
Aug. 5: International flights avoiding Taipei FIR due to China drills: Official
Aug. 5: China's drills a 'new normal' aimed at changing status quo: Experts
Aug. 4: President Tsai calls China's live-fire drills 'irresponsible act'
Aug. 4: 22 Chinese aircraft cross Taiwan Strait median line as PLA launches military drills
Aug. 4: China fires 11 Dongfeng ballistic missiles into waters off Taiwan: MND
Aug. 4: China cannot stop world leaders from visiting Taiwan: Pelosi