China builds simulated Taiwan port, ship to test missiles: military analyst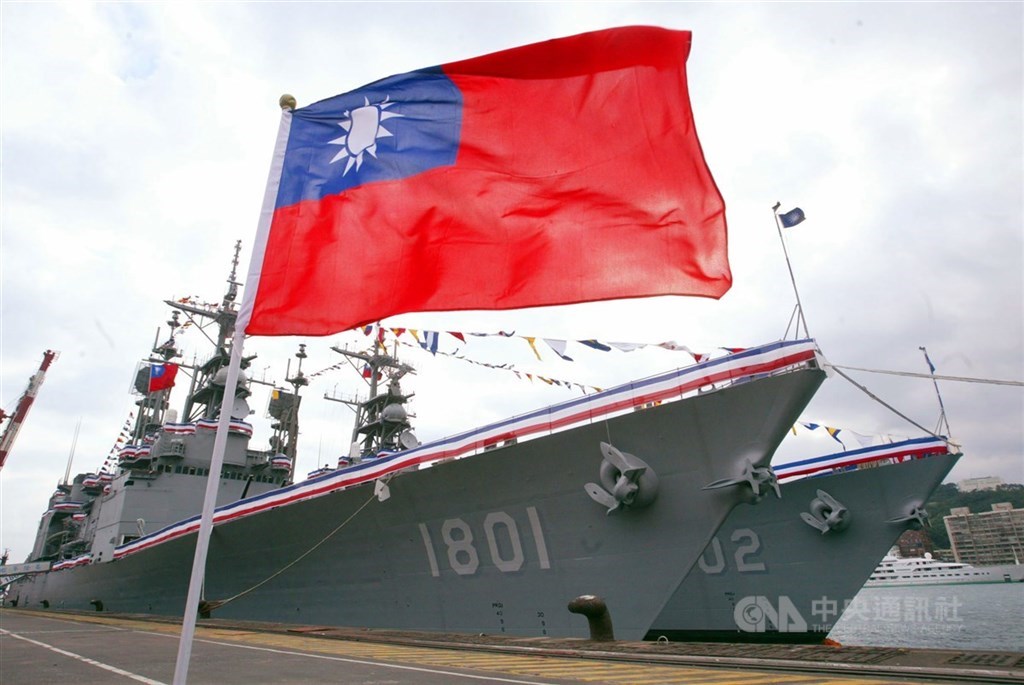 Taipei, May 13 (CNA) China appears to have built mockups of a port in northeastern Taiwan and a military vessel docked there, with the aim of using them as targets to test its ballistic missiles, a retired Taiwan Navy officer said Friday.
Lu Li-shih (呂禮詩), a former lieutenant commander in Taiwan's navy, said that based on the satellite images of the structures, the simulated targets constructed in a desert in China's Xinjiang province seemed to look like Taiwan's Su'ao naval base in Yilan and a Kidd-class destroyer that usually docks there.
In a Facebook post, Lu said he had compared the mockup port to the American naval bases in Yokosuka and Sesabo in Japan and in Subic Bay in the Philippines, but it more closely resembled Su'ao.
Lu was also quoted in a South China Morning Post report Thursday as saying that the mockup vessel moored at the simulated a naval base resembled one that was based in northeast Taiwan and some American vessels based in Guam.
"The mock-ups and drills suggest that Chinese People's Liberation Army warships are simulating precision strikes on both the Guam naval base and the Su'ao military port, using China's YJ-21 anti-ship missiles," Lu was quoted as saying in the report.
U.S. report about mockup piers
According to a report published May 11 on the United States military's USNI News site, one of the full-scale mockup piers and a simulated destroyer-sized ship were constructed last December in the remote Takmalakan desert in Xinjiang. That site was quickly disassembled after a test missile hit the replica ship dead center in February, USNI News said.
Prior to that, China last November had been been building targets that simulated an American aircraft carrier and other U.S. warships, in the Takmalakan desert, to test its hypersonic anti-ship ballistic missiles (ASBMs), which are an increasingly significant threat to such vessels, the news site said.
Images of the simulated sites were seen in satellite images reviewed by USNI News, according to the report, but it did not name any similar live structures.
According to the USNI News, China is known to have been developing several types of ASBMs, which has caused concern in the Pentagon, and those actions were mentioned in the U.S. Department of Defense's most recent report on China's military power.
The missiles being developed by China are the land-based DF-21D and DF-26; another type provisionally identified as the YJ-21, which is fired from a Type 055 Renhai Class cruiser; and one of an unknown designation, which is carried on H-6 bombers, USNI News said.