VP warns Taiwan must be 'fully prepared for the worst'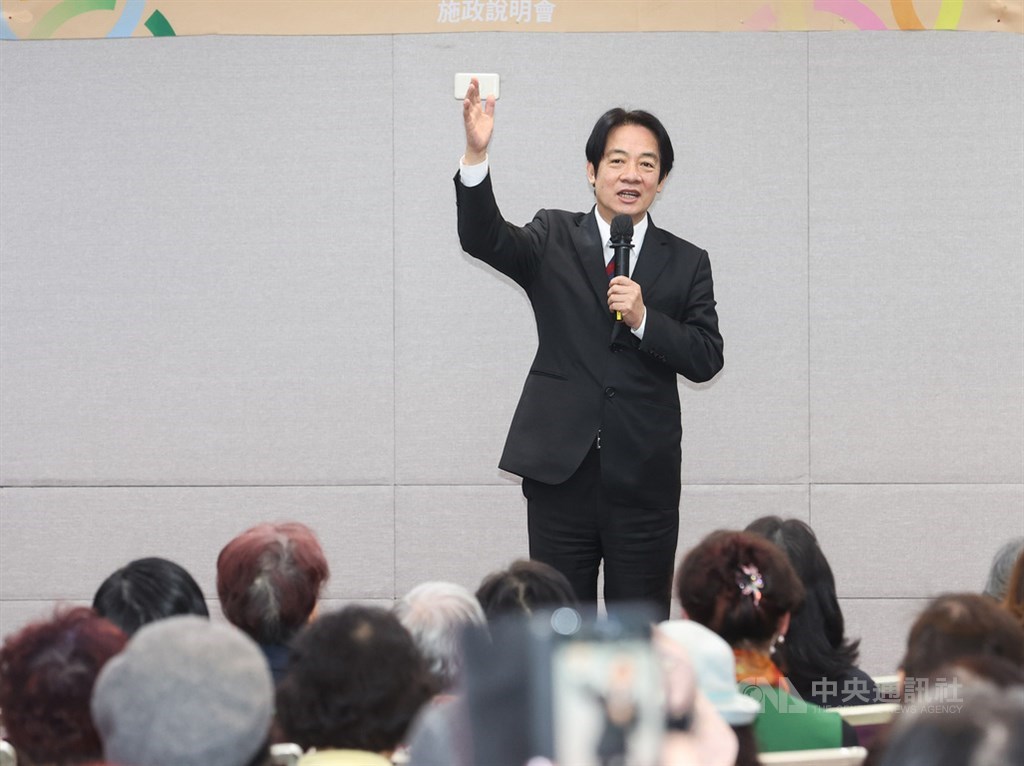 Taipei, March 9 (CNA) "Although it is hard to say whether today's Ukraine will be tomorrow's Taiwan, we need to be fully prepared for the worst," Vice President Lai Ching-te (賴清德) said during an interview with Yahoo TV Wednesday.
However, Lai also warned China that any attack on Taiwan would lead to global support for Taiwan.
"Instead of a one-to-one conflict, China would face a one-to-many conflict should it attack Taiwan, as seen by the sanctions jointly adopted by many countries against Russia following its invasion of Ukraine," Lai said in the interview.
Both China and Russia are authoritarian regimes that want to relive past glories, and "I very much hope the Russia-Ukraine war will discourage (Chinese President) Xi Jinping (習近平) from wanting to be the next Vladimir Putin," he said.
However, Taiwan must also strengthen its own defenses and develop "asymmetric warfare," in order to safeguard its sovereignty, deepen democracy, and protect human rights, according to Lai.
Asked why Taiwan joined the international community in sanctioning Russia, Lai said "Taiwan had no choice."
"It is all about attitude," he explained. "If Taiwan had not joined democratic nations in imposing sanctions on Russia, who could we turn to if China attacked us?"
Addressing the issue of whether the United States would send troops to help Taiwan in the event of a cross-strait war, Lai said Taiwan must help itself first.
As long as Taiwan adheres to the principles of democracy and freedom, the country will receive help from its international friends, like the U.S., which he said has demonstrated its support for Taiwan through multiple verbal statements and actions.