10 Chinese military planes enter Taiwan's ADIZ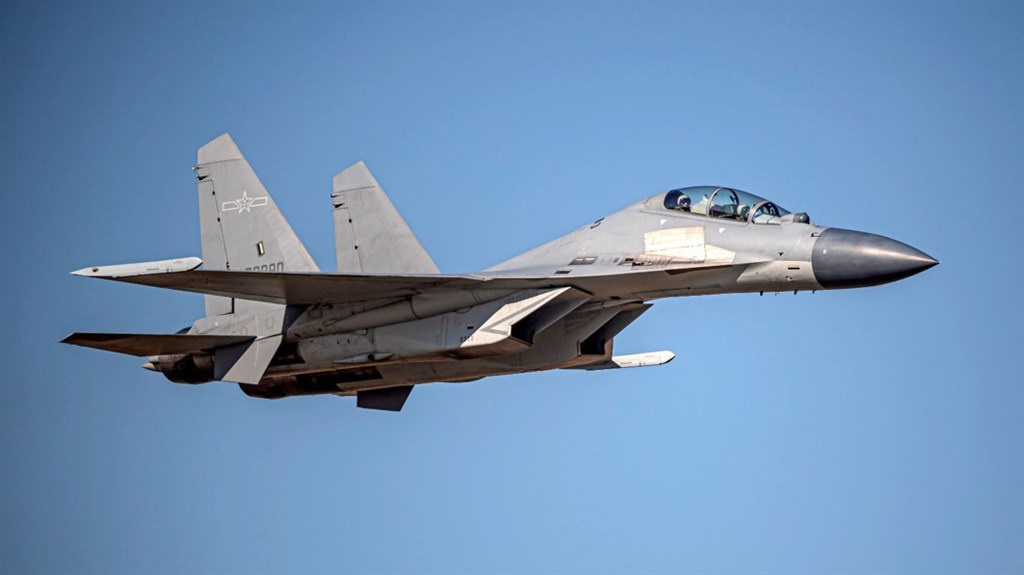 Taipei, Jan. 15 (CNA) A total of 10 Chinese military aircraft, including fighter jets, flew into the southwestern part of Taiwan's air defense identification zone (ADIZ) Saturday, according to the Ministry of National Defense (MND).
The sortie was carried out by a Y-8 anti-submarine warfare plane, a Y-8 electronic warfare plane, and eight J-16 fighter jets, according to a report released by the MND.
The aircraft were all seen flying between Taiwan and its Pratas Islands, which lie southwest of Pingtung County, a chart in the report showed.
That airspace is considered part of Taiwan's ADIZ, an area declared by a country to allow it to identify, locate and control approaching foreign aircraft, but such zones are not considered territorial airspace.
The Taiwan Air Force responded by scrambling planes to monitor the Chinese aircraft, issuing radio warnings, and mobilizing air defense assets, the ministry said.
Taiwan's defense ministry has been publishing information about such flights since Sept. 17, 2020, amid a growing incidence of intrusions into its ADIZ by Chinese military planes.
Saturday was the fifth consecutive day that Chinese warplanes entered Taiwan's ADIZ.